Anxiety: An Existential Perspective Workshop with Professor Ernesto Spinelli
About this event
The poet, W. H. Auden, called it 'the age of anxiety'. How right he was.
While caught in the grip of COVID-19, many of us became anxious about stepping outside our homes. And, equally, anxious about the possibility that we might never again be able to step outside our homes. Anxious about being too physically close to other people. And anxious about missing out on the joy of being physically close to, even hugging, other people. Many became anxious about the effect of an invisible, still largely unknown, yet oh-so-deadly virus upon us. And some of us became anxious about the effects of a worldwide conspiracy to convince us of the existence of an oh-so-deadly virus.
Even before COVID-19, anxiety - along with depression - was among the most common medical disorders being dealt with by psychiatrists, psychologists, and psychotherapists. Even young kids under 10 years of age show symptoms of high level anxiety.
What are we all getting so anxious about?
A lot of the time, we are anxious for no clear-cut reason at all other than just the fact of being alive, in the way we're alive, fills us with anxiety.
Existential therapy looks upon anxiety as an inevitable experience of being human. But what is it trying to tell us through this view? And what value might this perspective have upon the ways that therapists might work with their clients' disturbing experiences of anxiety?
This seminar will introduce participants to an existential view of anxiety. But beware! What it has to tell us may make you even more anxious than you thought you were.
This workshop will be hosted on the Zoom meeting platform where we will use our camera and microphones to interact with each other as a group.
To support practitioners in this time of extraordinary circumstances we are offering access to this group for a self-select fee.
The self-select fee is a radical inclusion policy to open learning for all colleagues. The guide price for this event is £20.00, however, we appreciate that income varies greatly in different locations and circumstances. Please contribute what you can to help us maintain inclusive professional training.
All the colleagues at ONLINEVENTS and the presenters we collaborate with are committed to working in a manner consistent with the BACP Ethical Framework, which can be accessed on the link below. When registering for this event you are agreeing to be present and interact in a manner that is consistent with this Framework.
https://www.bacp.co.uk/events-and-resources/ethics-and-standards/ethical-framework-for-the-counselling-professions/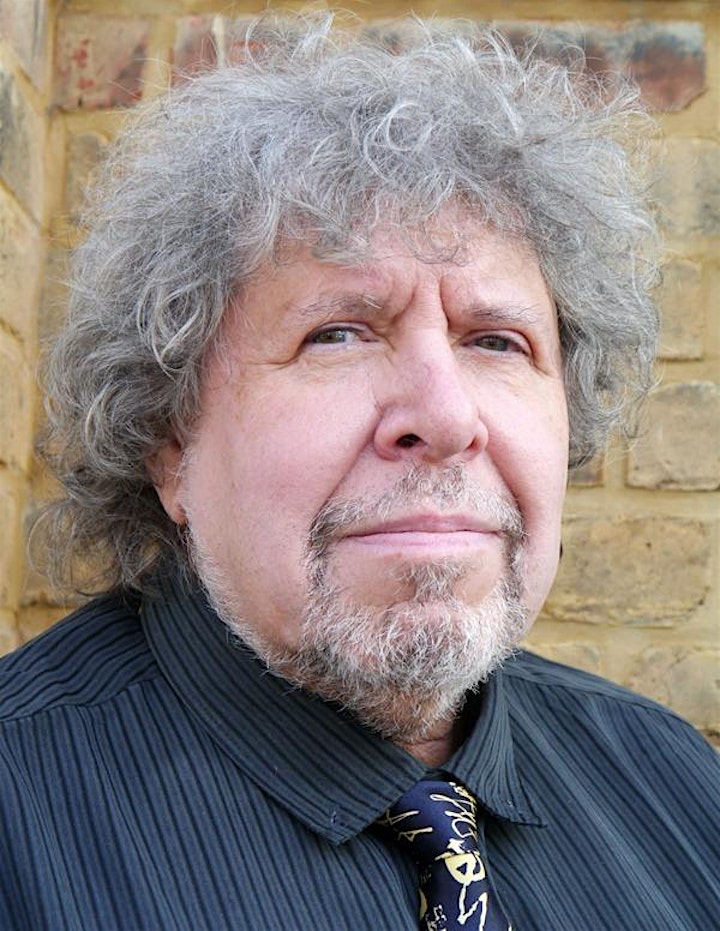 Professor Ernesto Spinelli
Professor Ernesto Spinelli was Chair of the Society for Existential Analysis between 1993 and 1999 and is a Life Member of the Society. His writings, lectures and seminars focus on the application of existential phenomenology to the arenas of therapy, psychology, and executive coaching. He is a Fellow of the British Psychological Society (BPS) as well as an APECS accredited executive coach and coaching supervisor. In 1999, Ernesto was awarded a Personal Chair as Professor of psychotherapy, counselling and counselling psychology. In 2000, he was the Recipient of BPS Division of Counselling Psychology Award for Outstanding Contribution to the Profession. And in 2019, Ernesto received the BPS Award for Distinguished Contribution to Practice. His most recent book, Practising Existential Therapy: The Relational World 2nd edition (Sage, 2015) has been widely praised as a major contribution to the advancement of existential theory and practice. His previous books include: The Interpreted World: an introduction to phenomenological psychology, 2nd ed (Sage, 2005); Demystifying Therapy (PCCS, 2006); Tales of Un-knowing (PCCS, 2006); and The Mirror and The Hammer: challenging therapeutic orthodoxies (Sage, 2001). Living up to the existential dictum that life is absurd, Ernesto is also the author of an on-going series of Private Eye novels, the first two of which are Scorpio's Children (2019) and Cruel Love Ways (2020).
Organiser of Anxiety: An Existential Perspective - Ernesto Spinelli
Sandra and John are a sibling team who are proud to be serving the helping professions for more than 10 years with online interactive learning. The workshop programme is being offered alongside the Onlinevents CPD Library which we believe is the world's largest online library of video and audio learning, with instant certification for the helping professions including counsellors, coaches, teachers, supervisors and nurses.
100% Learning Guarantee
Our number one priority at onlinevents is your learning. Which means we stand by our learning experiences 100%, no matter what, no holds barred, no ifs, no buts.