Anxiety Resilience - Ten-week group programme

Monday, February 26, 2018 from 6:30 PM to 8:30 PM (GMT)
Event Details
A 10-week psycho-educational support group helping you to understand and overcome your anxiety.
  The group aims to move you beyond the discomfort and limitations of anxiety whilst helping you to develop resilience through exploration, evidence and support.
This is a group for those wanting to get to the bottom of their anxiety with an approach allowing them to explore their symptoms, triggers and unhelpful belief systems all whilst contributing to a warm and welcoming group experience.
Anxiety can be life-limiting and debilitating. What can start as a nervous feeling can lead to a lonely existence  with coping strategies where you know you are living only a fraction of the potential that life has to offer. Resilience like anxiety is natural, retraining to trust yourself and live with the consequences of your decisions with self- assurance and confidence is just one of the benefits achieved through this group experience.
Opportunities of the group experience include;-
Exploration of your anxiety looking at your symptoms, behaviours and feelings;

Evaluation of your over-thinking processes and recognition of your unhelpful belief systems and influences;
Learning from the shared experiences of a single-sex group environment; 
Apply new various physical techniques promoting relaxation, helping you to manage times of extreme discomfort as you begin to manage your anxiety symptoms; 
Apply, adapt and feedback proven psychotherapeutic approaches with a qualified, accredited, local psychotherapist
The sessions are structured in a way to create a supportive group environment which is supported by a single-sex group approach. Group sizes are also limited to optimize the experience of the participants.
The group is a non-judgemental space where talking about your experiences of trials, successes and errors is encouraged. Group participants are invited to share their experiences and due to the nature of anxiety, they are encouraged never to go beyond their level of comfort.
Booking requires a brief conversation after which a  non-refundable deposit may be payable. Limited concessionary places and payment schedules are available.
If you feel that a more personal approach would be more beneficial, please use the information below to get in touch.
Please select the "Join Group" option to receive more joining information or contact me on 07780801532 or via info@changeinyoutherapies.com.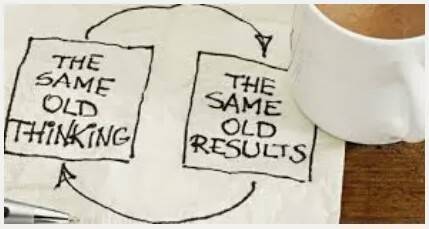 When & Where

Jericho

Ox2 6au Oxford
United Kingdom


Monday, February 26, 2018 from 6:30 PM to 8:30 PM (GMT)
Add to my calendar
Organizer
Dilys Codrington runs a successful counselling and hypnotherapy practice just outside of Kidlington, Oxon. More details of her services can be found at www.changeinyoutherapies.com