Anxiety Support Group

Friday, 16 June 2017 from 18:00 to 19:00 (BST)
Event Details
Anxiety can be tormenting, highly destructive and disabling. It can prevent you from achieving your potential at work, in social situations, relationships or as a parent. Left untreated it could develop into a severe anxiety disorder. Timely anxiety treatment is crucial.
The support group can help in many aspects:
Meeting people who can share their stories, which is a motivation. Each of us is in different stage, someone can share what works for him to overcome their anxiety and that can be encouragement for others
Opportunity to have a question and then get an answer
Support others who are suffering from anxiety
Opportunity to discover potential of mindfulness for overcoming of anxiety
Opportunity to discover potential of hypnosis for overcoming of anxiety
If you prefer individual session, you can receive a discount and experience how proven techniques can help you to feel better.
There is no problem if you come and you will just listen, certainly, you will find something useful for you. An experience can empower change in your life.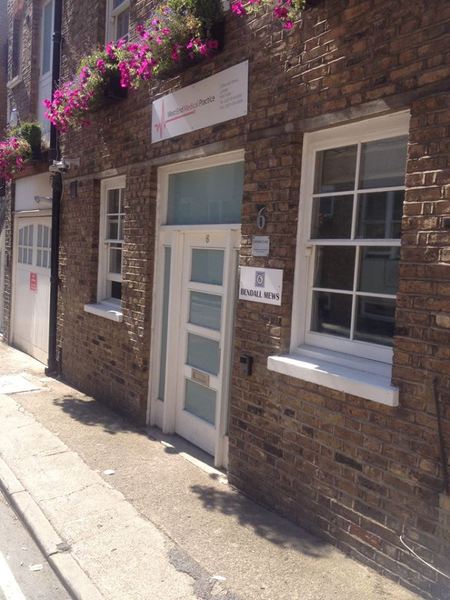 P
laces are limited and therefore pre-booking is required.
You can join via Eventbrite or by sending an email at
info@ihypnosis.org.uk
.
The minimum number of attendees are two. In case that this number won't be reached, the event will be rescheduled.
A few words about the organization:
When you will come, please wait in waiting room, you will be picked up at 5:55 pm. The picture here shows the entry door in case that you will have difficulty to find the venue. When you join to this event, you will be asked to confirm then your attendance 48-hours in advance.
When & Where

West End Medical Practice
6 Bendall Mews
NW1 London
United Kingdom


Friday, 16 June 2017 from 18:00 to 19:00 (BST)
Add to my calendar
Organiser
Jakub Tencl, Ph.D. MHS Accred (Dip. Psychology) is a clinical hypnotherapist based out of London, Brighton, and Prague. He has become known for his uniquely effective methods, including a system of mindfulness-based cognitive behavioral hypnotherapy that he developed himself. A natural leader, he has organized multiple therapeutic groups, his commitment to his clients' well-being always shining through.

When Jakub sets out to make something happen, he does so wholeheartedly. He is someone for whom motivation is always in abundance, and it is this highly efficient mindset that he tries to pass on to the people around him. His areas of expertise include self-confidence, self-forgiveness, self-mastery, dreams, fears, stress, guilt, and self-acceptance, a value that he believes all people can benefit from.

As a coach, Jakub is in demand. He is recognized for his ability to show people how they can uncover the best possible version of themselves and achieve their goals.

Jakub earned his Diploma in Hypnotherapy at HMI's College and Clinic of Hypnotherapy, graduating in 2014. He then went on to study for his Level 5 Cognitive Behavioural Therapy Award at Stonebridge Associated Colleges and his Doctor of Philosophy (Ph.D.) at Charter University. On top of that, he is a Certified Specialist in Trauma Recovery Hypnosis, Hypnosis for Immune Disorders, Smoking Cessation, Pain Management, and Healing the Inner Child.

As an author, Jakub has written multiple books, two of the most important of which are Perception from a Multicultural Perspective and The Mystery of Life, both of which are available on Amazon and other well-known bookstores. Perception from a Multicultural Perspective is a collection of his research-based conclusions on communication and being more effective overall in our interpersonal relationships, while The Mystery of Life is more about a spiritual journey, based in large part on his own life experiences, covering his lifelong search for truth. In both books, he draws on his experience in hypnotherapy and presents the culmination of his research-based conclusions for the benefit of his readers. He has also recorded CDs devoted to various hypnosis-related topics in two languages, CDs that are available on Amazon as well. The founder of The British Association of Therapists and Hypnotherapists and The Hypnosis Motivation College, initiatives devoted to the education and development of hypnotherapy students and professionals, showcasing his commitment to the practice as a whole, he is a well-respected leader in this industry.