Event Information
Location
OR Society
12 Edward Street
Birmingham
B1 2RX
United Kingdom
Description
THE FUNDAMENTALS OF ANYLOGIC 8.0.4 TRAINING COURSE
3 days of practical problem solving and simulation modelling
Our redesigned, practical training course, encourages you to exercise your new skills in selecting, structuring, building and uniting systems dynamics, discrete event and agent-based simulation modelling in AnyLogic 8.0.4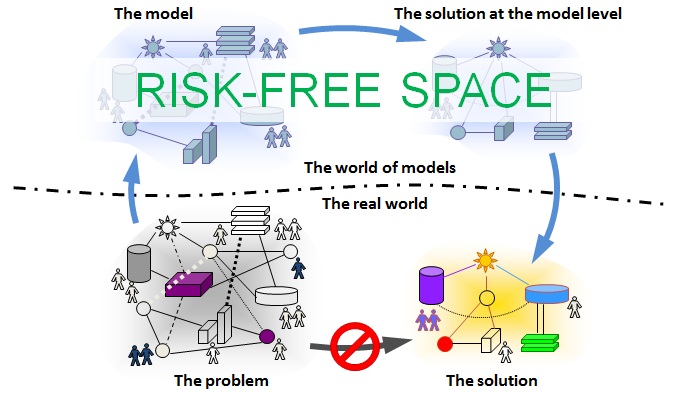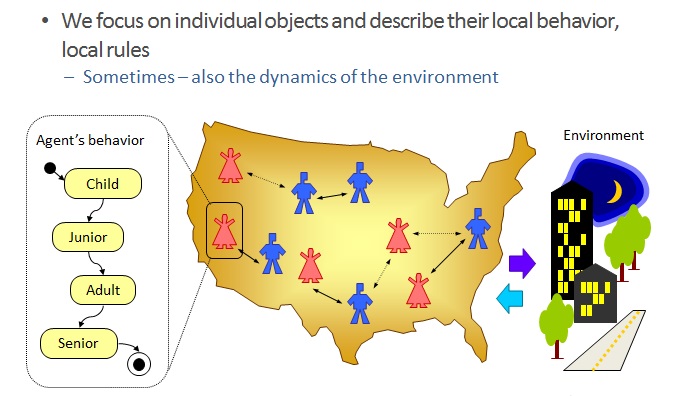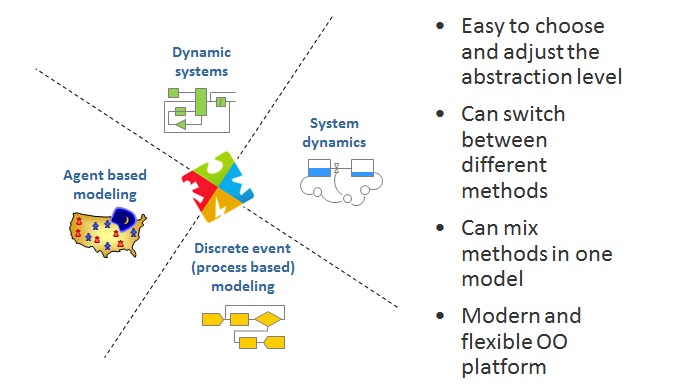 New to AnyLogic?
Fast-track your simulation learning with our user-friendly training packed with demos, real-life case studies and hands-on practical exercises.
Experienced Simulation Modeller?
Learn to exploit exciting new features to take your modelling to the next level with powerful drag and drop libraries, 3D visuals and vastly improved capabilites of AL8.0.4
Plus
Course leader and expert practitioner Stuart Rossiter, of dse Consulting will be on hand throughout to review and offer advice on how to improve your own models.
How to claim FREE Training:
Learn to fully exploit AnyLogic's unique approach to simulation FREE when your training is bundled with your purchase of AnyLogic Professional license. Alternatively, have your fee refunded when you purchase AnyLogic Professional up to 30 days after attending this course.
What you will Learn
You will be guided through:
Structuring a simulation problem

Selecting the appropriate modelling paradigm

Building models in each paradigm

Combining your models into

a larger hybrid, this includes building models in 3D, using special wizards and our extensive drag & drop library.
What else you can expect
Throughout the course you will benefit from:
Practical exercises and deomonstrations

User friendly explanations and commentary

Tips on solving your modelling challenges

Workshop participants will be exposed to a wide range of relevant case studies and will have an opportunity to discuss their own modelling projects with an internationally recognised expert. Be prepared to share your specific simulation needs with your instructor- bringing your own models is encouraged.
The course will be conducted utilising AnyLogic 8.0.4 This latest version of the software has significant advancement over the previous version including
Definitive multi-method environment with complete integration of agents and entities

enhanced support for multimethod modeling

decreased need for coding

New library for process modelling, with "push" and "pull" capabilities, and graphical creation of entity characteristics

The new GIS capabilites

New build-in database for easier input and output of data

New fluids library for easy modelling of any fluid (oil, pipelines, etc).
Course Leader
Stuart Rossiter, Senior Modeller at decisionLab
Day by Day Course Content
Day One
Introduction to multi-method simulation modelling- theory and demo

Getting familiar with AnyLogic model development environment- demo

Discrete Event (Process- Centric) modelling- theory

Factory model- Discrete Event exercise
Day Two
System Dynamics- theory

Bass Diffusion model- System Dynamics exercise

Agent Based modelling- theory

SIR Model. Calibration
Day Three
Java basics for AnyLogic modellers- theory
Windmill turbines maintenance model. Optimization
Supply Chain GIS model- exercise

Pedestrian modelling- overview

Small airport modelling- theory

Self-paced model building (choose a step-by-step model from DE, ABM, SD, pedestrian or rail library, or build your own).

1-to-1 tutoring sessions to discuss your specific problems.
The course fee includes:
Trial versions of the software

250 page manual and worked samples

One-to-one time with course instructor to discuss your specific projects

Morning and afternoon coffee breaks throughout the training
What you will need
Please bring with you your laptop, if you do not already have AnyLogic on your laptop, we can provide a trial version, (http://www.anylogic.com/downloads) we also recommend you bring a mouse, although some programming or modelling experience would be helpful, it is not essential. However, you may benefit from familiarising yourself with the AnyLogic GUI and maybe follow some simple model building exercises.
Feel free to get in touch for advice relevent to your skill level.
What you need to know about AnyLogic
AnyLogic's graphical interface, tools, and library objects allow you to quickly model diverse areas for example manufacturing and logistics, business processes, human resources, consumer or patient behaviour. AnyLogic's object-oriented design enables the modular, hierarchical, and incremental construction of large models. Compatible With Your OS AnyLogic & is based on the innovative and flexible Eclipse framework this means that AnyLogic runs on all popular operating systems(Windows, Mac and Linux) with the same native look and feel.
Date and Time
Location
OR Society
12 Edward Street
Birmingham
B1 2RX
United Kingdom