Event Information
Location
Morning: Victoria Tower, nr Mont Orgueil Castle / Afternoon: Longbeach Car Park, Gorey
Jersey
Description
ANZAC / GURKHA MEMORIAL WALKS:

The combined length of these two walks is 9 miles or approximately 15,675 paces. Each pace represents a Gurkha life lost fighting for The British Crown. Gallipoli was significant battle in the Brigade of Gurkhas history.

Dividing the walk into halves about 4.5 miles each (morning and afternoon) and making them into historic walks led by Blue Badge Guides, will make your partiicpation very enjoyable, history packed and extremely memorable. The first group to lead the morning walk will be the 'Advance Guard', or the 'Dash' in local parlance - local athletes who will sprint the route - very appropriate as the Gurkhas were Light Infantry and formed the advance!

Both routes are historic and picturesque, starting times & routes are shown on attached map. Entrance Fee £10 (covering both morning and afternoon walks), but we hope increased by your friends and colleagues sponsorship (please download Sponsorship form below the route map). The Gurkha Welfare Trust Jersey looks forward to welcoming you on Sunday 23 April for a fun day full of history in a great cause!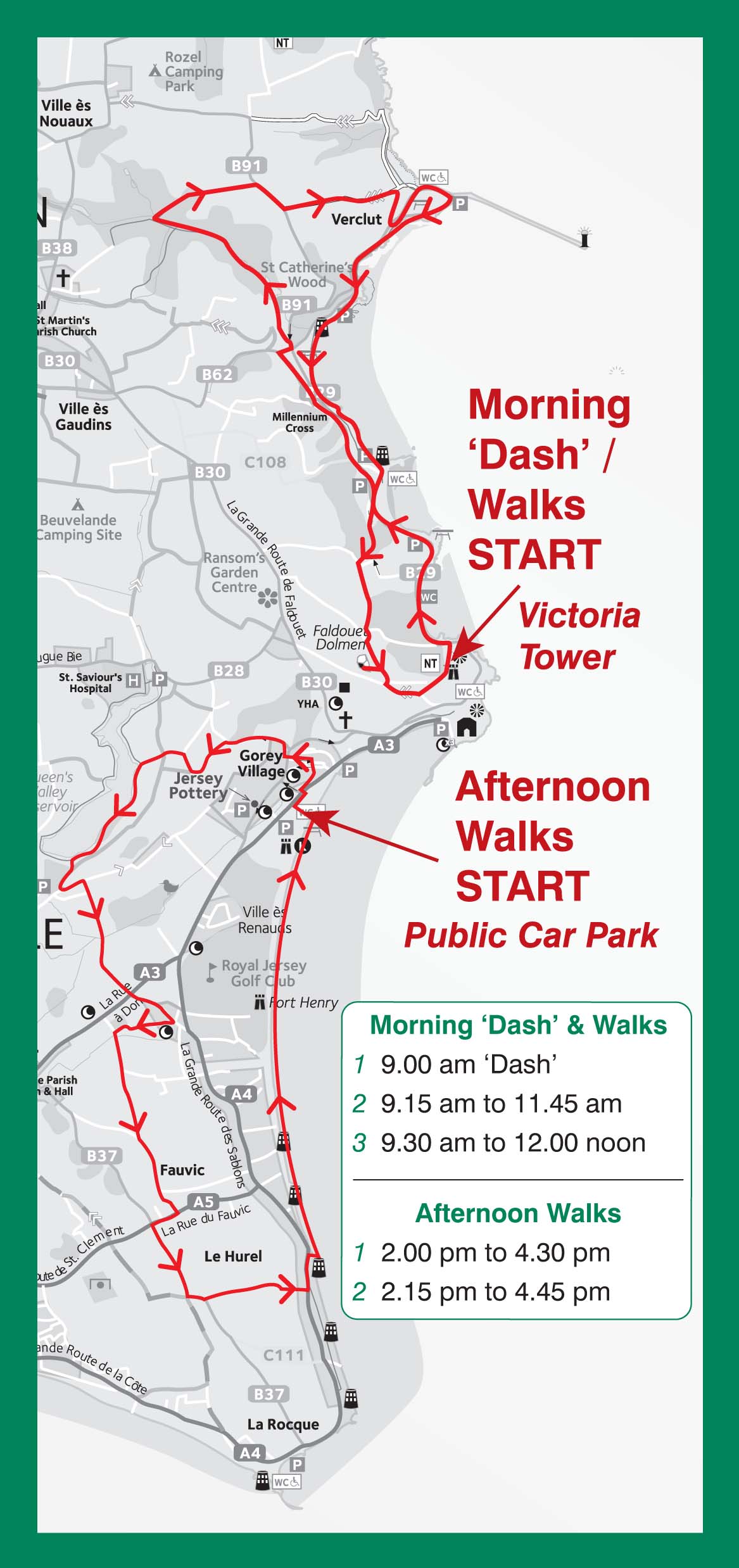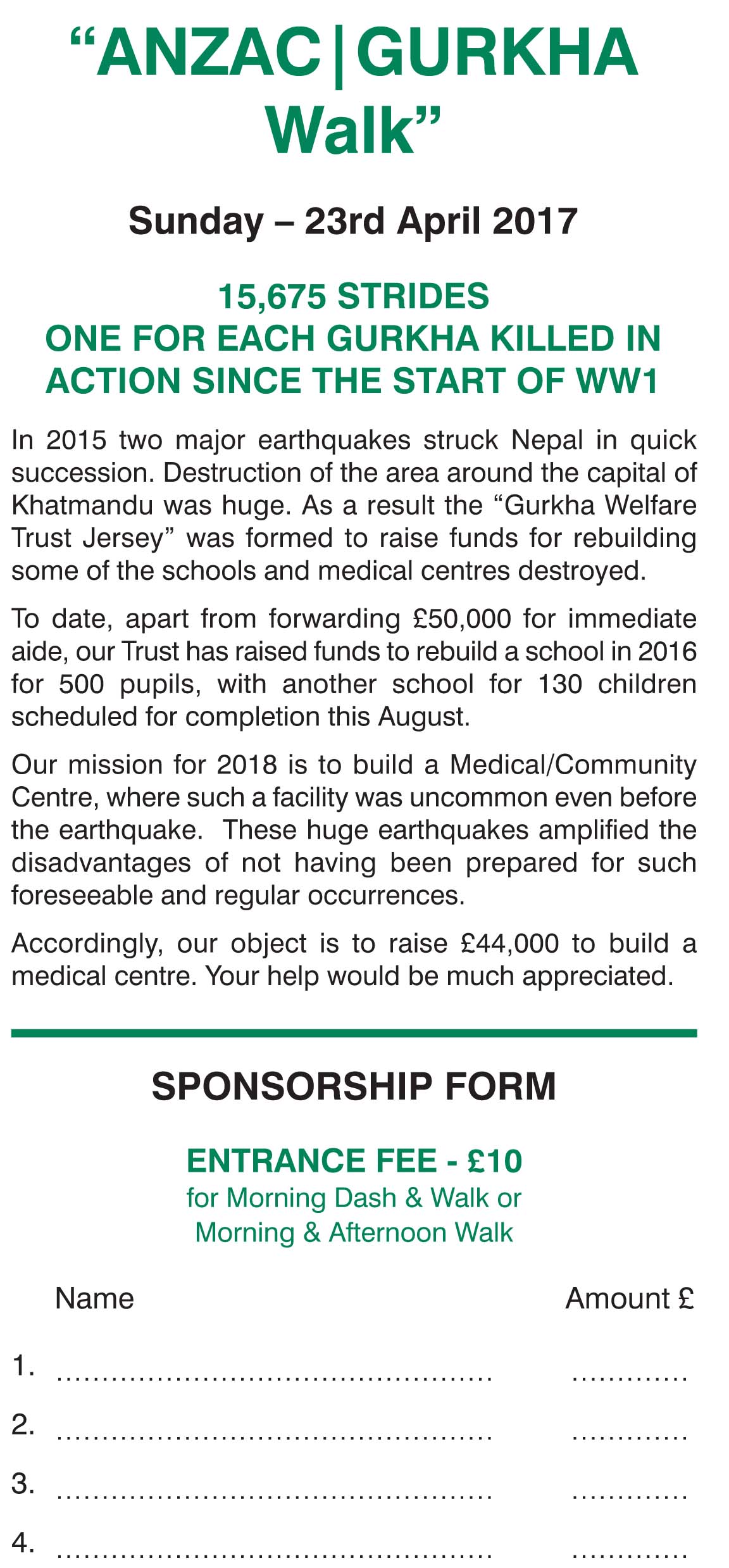 Date and Time
Location
Morning: Victoria Tower, nr Mont Orgueil Castle / Afternoon: Longbeach Car Park, Gorey
Jersey