Sales Have Ended
Registrations are closed
Thanks for registering, looking forward to seeing you on the 26th. The AoEC Scotland Alumni Organising Group
Sales Have Ended
Registrations are closed
Thanks for registering, looking forward to seeing you on the 26th. The AoEC Scotland Alumni Organising Group
Description
Coaching Self-Care or Crash and Burn!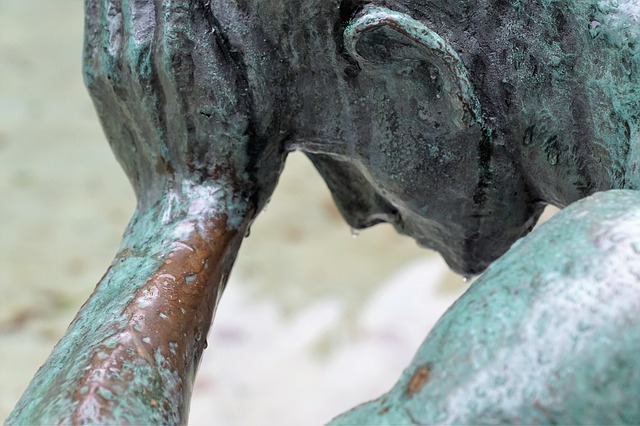 How many of us have felt totally exhausted, drained or even ill with headaches or worse after one or a series of coaching sessions?
Do you find yourself rushing from one coaching session to the next? Not taking the time to pause and reflect on your own practice?
What have you done next? Have you ended up burnt out for an hour, a day or longer? And has this affected your ability to do more coaching? Is it affecting your enjoyment and raising questions about being a coach?
These are questions we don't usually think of naturally as CPD (continuing professional development) but they might just be ones that, when addressed, could determine your future as a coach.
We're delighted to have as our guest speaker for our latest event, Wendy Robinson (check out her bio below), an hugely experienced coach and consultant, an AoEC faculty member and Head in AoEC in Ireland.
Wendy's extensive experience over the past 20+ years spans a breadth of roles that have helped not only individuals and executives with their personal performance, mindset and behaviours, but the human capital in organisations in her many OD consulting and training roles. She continues to consult in her role as an OD practitioner alongside her additional passion for educating and training new Executive Coaches in her role as Head and faculty for the AoEC Ireland.
In her own words from her website, Wendy describes herself as an
"Executive Coach, Supervisor, Facilitator, Designer, Researcher, Educator "
At the Alumni workshop on the 26th October, you are invited to examine yourself as a coach and what you do to take care of YOURSELF in the role of Coach when our focus is so concentrated and dedicated to the client in front of us.
We all know how to focus on the "caring" of our coachee, but how much do we forget, ignore, postpone and for many of us, subconsciously body-swerve, way too often OUR needs - emotional, physical, mental and even spiritual - in service of our clients and coachees? How does this affect our effectiveness as a Coach, in the short or long term?
Who are we really serving by not taking the appropriate care of ourselves in this sometimes demanding, yet rewarding role as a Coach?
Wendy's session will be stimulating these and more questions as she explores the topic of "Self-Care for Coaches"
Here's some idea of what you will explore on the day:
Wendy's story by way of introduction

Participation and Sharing, exploring questions like:

"How are you on self-care?"

"What, if anything, do you want to change?"

What is 'self-care'?

A Self-Care Framework

An overview of some self-care tools and techniques

Experimenting/playing with some of these techniques e.g.

Breathing

Tai C'hi

Discuss how to journal for the day ahead, to prioritise and be in control of the day, giving permission to self, being kind to self etc.

Coaching in pairs– to identify what you love doing, what gives you energy, so you can commit to doing more of that in your life.
Also at the event there will be time to network plus we will we be inviting further discussion around the way forward for the Alumni group, and maybe recruit some new members to the coordinating group J.
This is a CPD event and you will be issued a CPD certificate for attending.
Wendy's bio

Wendy Robinson
Consultant | Accredited Executive Coach (AC) | Accredited Coach Supervisor (CSA)
BSc MSc Ch Psychol
Wendy is an Executive Coach, a facilitator of Leadership Development, an OD Consultant and a Chartered Psychologist (Occupational), as well as hands on practice, coaching and supervising, consulting, training and facilitating. Her clients span many industries, in the public, private and not-for-profit sectors and have included the Wood Group PLC, Wolfson Microelectronics, Toshiba, Glenmorangie, Diageo, DSM, FMC, Wood Mackenzie, RBS, NAG, National Museums of Scotland, the Scottish Government, and the NHS.
Wendy has gained accredited status as an Executive Coach (AC) and as a Coaching Supervisor (with the Coaching Supervision Academy in London, with whom she gained her Diploma). Her coaching qualifications enhance her strong foundational training in Psychology (at BSc and Masters level) and she has been a Chartered Occupational Psychologist since 1995.
Her coaching clients have included an acting CEO of a scientific research organisation; Director of a Scottish NDPB; NHS Director; LA Director; Managers in - Wood Group plc, Royal Dutch Shell, the Edrington Group, National Museums of Scotland, DWP, Foreign & Commonwealth Office and Scottish Enterprise.
Providing and promoting first class training and certification of coaching is another passion of Wendy's and she has now been training executive coaches for around 10 years. She adores 'all things coaching' and sees it as a privilege, to be able to work alongside coaches of all experience levels, to support their learning and development, and of course, their self-care!
Wendy also heads up AoEC in Ireland and N Ireland, and is Principal Consultant with Taylor Clarke, an OD and Leadership Development Consultancy based in Glasgow.
wendy@taylorclarke.com