AONM Annual International Conference 2019 - MAST CELLS, MOULD, AND THE MYRI...
Description
AONM Annual International Conference 2019 - MAST CELLS, MOULD AND THE MYRIAD OF DIVERSE FACTORS UNDERLYING CHRONIC ILL HEALTH
AONM's first international conference to address the effects of mould and its associated mycotoxins on human health. At this event we will be delving deeply into the elements underlying chronic illness with particular focus on the effects of biotoxins, a deep and insidious driver of persistent disease.
Another key theme of the conference will be Mast Cell Activation Syndrome (MCAD/MCAS), an underrecognized phenomenon in which non-neoplastic mast cell disease drives chronic multisystem inflammation and allergy. We are delighted to have with us a world expert and author of the seminal work on MCAS from the USA. The role of retroviruses as an underlying factor in many of today's intractable diseases will also be addressed by some of the world's most highly renowned experts in the field.
A highly renowned group of international speakers will offer unique insights into these and other topics, with practicable solutions for therapists and patients alike.
These talks are appropriate for all those interested in:
Retroviruses ⌑ Mycotoxins ⌑ Lyme Disease ⌑ ME ⌑ PANDAS/PANS ⌑ OCD ⌑ MCAD/MCAS ⌑ CIRS ⌑ MCS ⌑ Fibromyalgia ⌑ MS ⌑ Autism ⌑ ADHD/ADD ⌑ Eating Disorders ⌑ Anxiety Disorders ⌑ Sleeping Disorders


GUEST SPEAKERS

DR. LAWRENCE B. AFRIN MD
Professor of Medicine, Division of Haematology, Oncology & Transplantation, University of Minnesota, Minneapolis, MN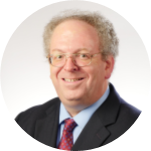 After a B.S. in computer science at Clemson University in 1984, Dr. Afrin earned his M.D. at the Medical University of South Carolina (MUSC) in 1988, where he also pursued internal medicine residency and haematology/oncology clinical and research fellowships. On faculty at MUSC 1995-2014, he was active in medical education plus information technology and educational administration (including hematology/oncology fellowship director 1997-2010) and practice and research in haematology/oncology and medical informatics. Since the mid-'00s, his clinical work has increasingly focused in haematology, especially mast cell disease; he also directed MUSC's myeloproliferative neoplasms clinical trials program. Since 2014-17 spent furthering his interests in mast cell disease at the University of Minnesota, he has been developing an independent institute (located in the greater New York City area) for advancing care, research, and education in mast cell disease; he also is working to develop a global investigative network in this area. He has spoken widely in his areas of focus; his extensive publication record includes some of the most highly accessed articles about mast cell activation syndrome and a popular book in the field. He has served on editorial boards for several journals and medical advisory boards for various organizations including The Mastocytosis Society.
DR. ANN F. CORSON, MD
Board Certified in Family Practice & Integrative Holistic Medicine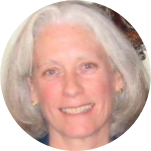 DR. ANN F. CORSON, MD grew up in Southeastern Pennsylvania and obtained the Doctor of Medicine degree in 1982 from the University of Pennsylvania School of Medicine in Philadelphia, PA. She has been board certified in Family Medicine since 1993 and in Integrative Holistic Medicine since 2011.
​
Dr. Corson's solo practice in Chester County, PA is devoted full time to the treatment of patients suffering from chronic illness. Since 2004, she has spoken across the United States, Canada and Europe to health care professionals, community groups, and politicians regarding the epidemic of vector borne and environmental illnesses and the consequences these pose for society.
​
In 2008, Dr. Corson joined the non-profit organization Doctors Against Forced Organ Harvesting (DAFOH) and currently serves as Editor-in-Chief of DAFOH's bimonthly e-newsletter. Dr. Corson also volunteers her time to educate health care professionals and government leaders about the forced live organ harvesting of Chinese prisoners of conscience, primarily Falun Gong practitioners.
DR. JODIE A. DASHORE OTD (Neurology), PhD candidate, MSc (Neurology), BCIP, SIC, HHP, CCH
Founder and Medical Director at BioNexus Health Clinic, USA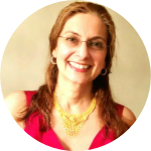 DR. JODIE A. DASHORE is an internationally recognized researcher, teacher, and pioneering clinician in the all-natural, plant-based, biological treatment of autism, Lyme Disease, mold/biotoxin illness, PANS, nutrigenomics, and autoimmune Illness. She works with children and adults in over 32 countries around the world. Dr. Dashore has recently been awarded International TopDoc in the field of natural medicine and holistic wellness (2016- 2018) and also TopDoc in the field of Holistic Medicine (2017-2018). Dr. Dashore trained in allopathic medicine (Paediatric Neurology), with advanced doctoral and post-doctoral studies in neurosensory OT and multiple naturopathic disciplines in Bombay, UK, USA, Switzerland, and Germany. She is board-certified in integrative paediatrics, board certified as a holistic health practitioner, and is currently pursuing her PhD and board certification in integrative medicine. Dr. Dashore has spoken at over 100 international conferences, is also a trained spiritual counselor, a trained Neural Yogi, and is the founder and director of BioNexus Health Clinic in Marlboro, NJ, USA, a premium centre for natural medicine.
DR. DIETRICH KLINGHARDT PhD MD
Founder and Medical Director of the Sophia Health Institute, Seattle, and the Klinghardt Institute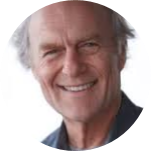 DR. DIETRICH KLINGHARDT has been practicing Medicine since 1975. He works since 1982 in the US and is currently the head physician at the Sophia Health Institute in Washington (Seattle) and founder of The Klinghardt Institute UK.
He is internationally known for his work with patients with chronic illness and his successes with children diagnosed with neuron-developmental disorders. In 2007 he received the award of "physician of the year" by the Global Foundation of Integrative Medicine. He has written 3 Textbooks (in German) and numerous articles and book chapters in English.
His 1979 PhD thesis examines the relationship of the autonomic nervous system and the immune system in the context of vascular and autoimmune illnesses. Many children on the autistic spectrum have become neurotypical under his care.
DR. ARMIN SCHWARZBACH PhD MD
Medical Doctor and Founder of ArminLabs, Augsburg, Germany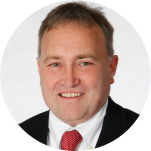 DR. ARMIN SCHWARZBACH is founder of ArminLabs, and co-founder and former CEO of the Borreliosis Clinic Augsburg, Germany. He is an Advisory Board member of AONM, a Board Member of the German Borreliosis Society and Member of the International Lyme and Associated Diseases Society (ILADS). He also serves as an expert on Lyme Disease for advisory committees in Australia, Ireland, France and Germany. As well as being a clinician for many years, Dr. Schwarzbach has tested over 50,000 patients for Lyme Disease and co-infections.
---

---


LOCATION
Holiday Inn Regents Park - Carburton Street - London - W1W 5EE

DATE
Sunday 17 November 2019

TIME
09:00 - 18:00
REGISTRATION
from 08:10
Tea & coffee, still & sparkling mineral water, whole fruits & snacks, nuts, dried fruit and seeds available on arrival, at registration, and during breaks
Ticket includes 3-course buffet lunch in the restaurant with vegan and gluten-free options.
ACCOMMODATION

For accommodation enquiries please contact:
https://bgcevents.co.uk/hotel-accommodation-hotels/
MOBILITY
Please let us know if you require any mobility assistance at info@aonm.org

Continuing Professional Development (CPD)
CPD hours will be awarded to health professionals.
Naturopathic Nutrition Association (NNA) = 7 hours

---
Dr. Ann F. Corson MD

Dr. Armin Schwarzbach MD

Dr. Dietrich Klinghardt MD

Dr. Lawrence Afrin MD

Dr. Jodie Dashore OTD