APBC Annual Conference 2015

Sunday, 8 March 2015 from 10:00 to 16:00 (GMT)
Event Details
Safety First: 
Keeping people and dogs safe around each other 
APBC Annual conference open to all - members and non-members
The Association of Pet Behaviour Counsellors once again draws on the greatest expertise and cutting-edge research to put together its 2015 Annual Conference. The exciting, day-long conference programme covers important issues that impact on our dogs' and people's safety.    
The conference is designed for behaviour counsellors, veterinary professionals, trainers, rescue centre professionals and all those interested in learning about how to keep dogs and people safe.
In the light of the number of fatal dog attacks that have recently hit the headlines and the recent changes to the Dangerous Dog Legislation in the UK there has never been a more important time to examine the subject of safety of people around dogs. The Association of Pet Behaviour Counsellors has dedicated its 2015 Annual Conference to this subject, and has brought together 5 experts in their fields to explore various aspects of safety from the points of view of dogs, dog owners and professionals working with dogs including behaviour counsellors, trainers, veterinary and rescue centre professionals and those involved in assessing dogs for placement with children. This conference should be of interest to anyone working in these fields, and to anyone else who would like to learn more about how to keep dogs and people safe around each other.
Speakers and their subjects 
10am Stephanie Hedges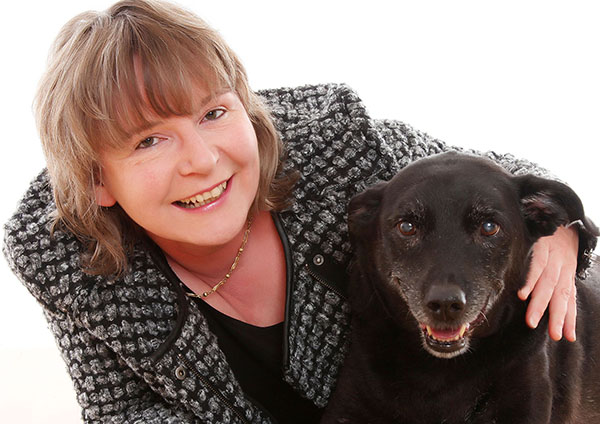 In the MASH? The role of canine behaviour professionals in the multi agency approach to safeguarding children, including considerations when conducting fostering adoption assessments.
Child protection is a shared responsibility. Professionally this primarily falls to the various government departments established for this purpose.  However behaviourists and other canine professionals have a particular role in ensuring that children are not at risk of injury from dogs.  They also have a privileged insight into people's homes and lives.  It is therefore essential they are aware of their role working alongside other agencies to protect children, and are equipped to respond appropriately if they are concerned about any risk to a child's welfare, whether unmanaged risk from a dog or from a human. Stephanie's talk will provide an overview of the agencies responsible for safeguarding children, and how the Multi Agency Safeguarding Hub (MASH) is used to ensure there is communication between them and with the public.  It will consider ways in which behaviourists and other canine professionals can support this work, including providing specialist education about canine behaviour to those working with families that may have dogs and the procedures and special considerations for conducting assessments on dogs living with prospective foster or adoptive parents.  It will also summarise common indicators that a child is at risk from their carers or the people around them and discuss how the need to safeguard them can be balanced with the client's right to confidentiality using real life examples.  
Stephanie qualified as a veterinary nurse in 1992 and has worked in general, referral, and emergency and critical care practices.  She studied applied animal behaviour at the University of Southampton, graduating in 2004, and started taking behaviour referrals in 2005.  She was accepted as a full member of the APBC in 2009 and an ASAB Certified Clinical Animal Behaviourist in 2013.  She is now a full time freelance behaviour counsellor, lecturer and author.  Her first book 'Practical canine behaviour for veterinary nurses and technicians' was published in August 2014.  Stephanie has recently become increasingly involved with the work of local government agencies safeguarding children around dogs, including assessments of dogs owned by people hoping to adopt or foster and serious case reviews that involve dog bites.  The latter has led her to further explore the complex and sensitive role canine professionals play both in informing local authority decisions around managing risk, and as responsible citizens if they are aware of unmanaged risk to a child, whether from a dog or a human.           
11.15am Dr Sam Gaines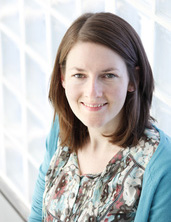 Safety Around Dogs - the Role of the RSPCA.
The RSPCA is synonymous with rescuing and rehoming thousands of animals each year and thus the Inspectorate and our rehoming centres are most likely to be what people think of first when the organisation is mentioned. However, the RSPCA has additional functions and over recent years the companion animals science, campaigns and public affairs departments have played an important role in working to promote safety around dogs. This work has covered a range of activities including ensuring our own staff's knowledge about dog behaviour, consulting with Government on proposed legislative changes and the provision of educational materials for families and practitioners. During this presentation I will give an overview of this work as well as examples where the RSPCA and APBC practitioners have worked together.
Dr Samantha Gaines is the Acting Head of the Companion Animals Department at the RSPCA. She joined in 2009 and manages a team of scientific officers who provide scientific and technical advice and information on companion animal behaviour and welfare. She has expertise in welfare issues including behaviour modification, working dogs, dogs used in sport as well as dangerous dog legislation and human animal interactions.Prior to working at the RSPCA and after gaining an MSc in Applied Animal Behaviour and Welfare, Sam worked as a research scientist for the Defence Science and Technology Laboratory. She was involved in various projects including the validity of temperament tests in puppies, the effects of different rearing environments on the ability of specialist search dogs and the development of a standardised test for assessing the ability of search dogs. As well as this she was awarded her PhD thesis in 2008 from the University of Bristol which studied the effects of housing and husbandry of the welfare of kennelled dogs.
11.55am Rosie Barclay MPhil CCAB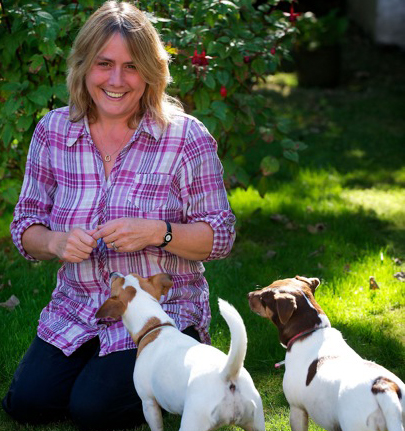 'Speak Dog and Stay Safe'.  Teaching the children of Jersey how to stay safe around dogs.
Now in its third successful year this is the story of how a teacher, a dog trainer, a nurse and an animal behaviourist came together to design a dog safety campaign aimed at year one children across the whole of Jersey.
The beginning: How we came together, designed, paid for and piloted the campaign.
The middle:  How it was rolled out over 31 primary schools reaching over 1,000 year one children. Their response, how it was evaluated, the feedback from the teachers and how it caused a media sensation in the local press, on radio and TV.
The end: 'Speak Dog and Stay Safe', how it has affected Jersey children and what more can be done to build on their knowledge? What more can be done to reach the parents and can we encourage similar campaigns across the UK? Does this story have a happy ending? I hope so?
Rosie Barclay is a Certificated Clinical Animal Behaviourist (CCAB) and chair of "The Association of Pet Behaviour Counsellors" (APBC). She is also a registered Animal Behaviour and Training Council (ABTC) Clinical Animal Behaviourist practitioner. Rosie holds a BSc (Hons) in Zoology and an MPhil in Animal Behaviour and Welfare from Nottingham University and is presently consulting as a companion animal behaviourist on Jersey. Rosie is a contributing author in "The APBC Book of Companion Animal Behaviour" and has published a book on dog behaviour designed for dog owners called "Good Dog? Bad Dog?" Rosie has also published several academic papers, has written numerous magazine and newspaper articles, appeared on national as well as local radio and TV.  She presently has two teenage children, a rescue Pekinese cross called Thisbe, a lovely gypsy horse called Thistle, one Maine Coon cat, three chinchilla's, seven chickens, two terrapins, a pond full of fish and a very understanding husband. www.rosiebarclay.com
1.45pm Allyson Tohme KCAI (WTA) CAP2 MCMI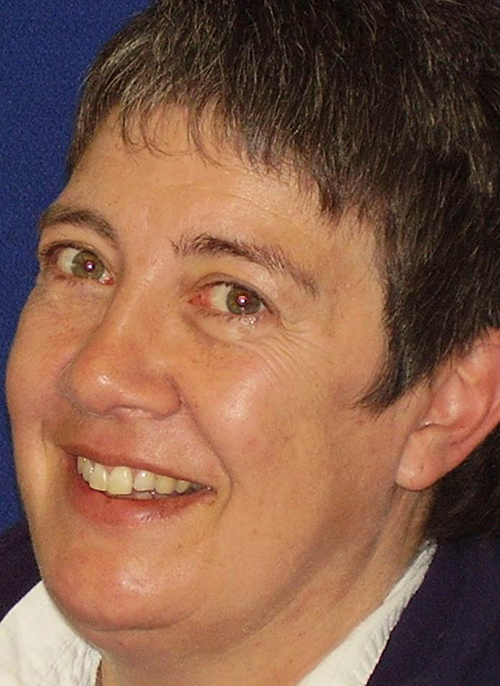 Is it safe?
Who – yourself, owner, family, neighbours, colleagues, public, dog(s)
Where – home, clinic, events, vet, kennels
When – consultation, competition, exercising, boarding
What – dog, environment, equipment, people
Which – choices, advice, actions to take
How – assessments, planning, controls
Why – prevention

Allyson is a Kennel Club Approved Championship Working Trial Judge (TD), KCGCDS Approved Examiner (A1 List), Pets as Therapy Temperament Assessor, Accredited Handler Talking Dogs Scentwork™, and holds the PTTLS Certificate (Preparing to Teach in the Lifelong Sector). As well as having written articles for: Dog World, Grey Matters, GSD National Magazine, Our Dogs (Dogs in Focus), Teaching Dogs, The Standard, Weimaraner News, Working Trials Monthly and several websites; she has also compiled the Jargonbusters booklet on H & S for the KCAI scheme. In addition she has extensive experience in a wide variety of competitive and non- competitive canine activities including assessing both homes and dogs for two National Breed Rescue organisations. This, combined with her work as a H & S Professional overseeing 16 sites across the UK for a global logistics company looking after hundreds of people in both warehouses and behind the wheel of LGVs, gives her a unique perspective on Health and Safety whether in the home, a club or in the field.
3.15pm Dr Carri Westgarth BSc PhD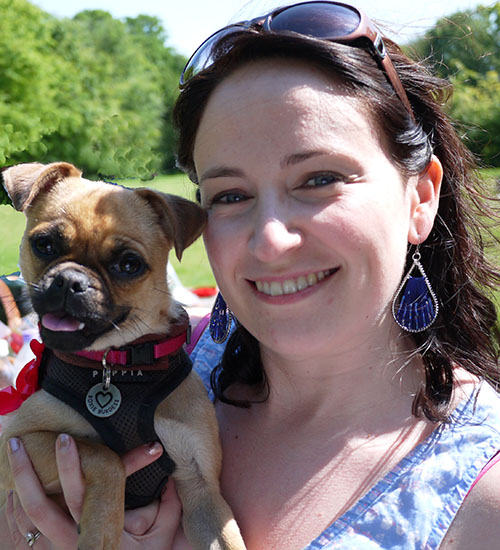 Scientific Perspectives on Dog Bite Risk
During this presentation I will describe the findings from two different studies I conducted at the University of Liverpool. These both investigate the issue of dog bite risk but using very different perspectives, methods, and giving different answers. Study one reviewed the published literature regarding quantitative risk factor studies of dog aggression towards people. Here I will discuss the different levels of evidence that can be drawn from different types of study design, and common issues we found with the way these types of studies are often conducted. Of over 200 studies found, only a handful were deemed to provide reasonable quality evidence, and even then their findings often contradicted each other. Whereas study one helps us answer the 'what' questions (i.e. does the presence of variable A statistically increase or decrease the outcome B), study two starts to explore the 'why' questions. Qualitative research is often used in the social sciences to explore people's perceptions and beliefs about a topic in detail. It is particularly useful in helping us to understand why people can hear health messages but fail to change their behaviour. Although there is lots of expert opinion about why people get bitten by dogs, nobody has previously studied the perspectives of the victims themselves. Eight dog bite victims were interviewed in detail about their experiences and then common or striking responses used to create themes. What I will report suggests that dog bites are an injury prevention issue, rather than a dog issue. In order to effectively tackle the problem of dog bites, we may need to modify our traditional approaches.

Dr Carri Westgarth is a Medical Research Council Fellow at the University of Liverpool, investigating our understanding of dog ownership and walking for better human health. Working in the Department of Epidemiology and Population Health, she studies human-animal interaction using both quantitative and qualitative research methods. Her work in particular focuses on the contribution of dog ownership to human physical activity and prevention of obesity, and the scientific understanding of why dogs bite people. Her educational background is multidisciplinary, including zoology, genetics, animal behaviour, veterinary epidemiology and human public health. Carri is also a Full Member of the APBC, with a practical background in pet dog training, animal rescue and Assistance Dog training.
Conference finishes at 4pm
Gold Sponsor: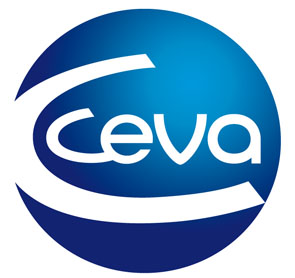 Silver Sponsors: Vetoquinol and Kong
Nitty Gritty
Early bird rate for everyone:  £55  (book before 31 Dec 2014)
Standard non-member price: £65
Standard member price: £60
Please make sure you register at the correct rate as mistakes cannot be rectified afterwards. Everyone (members and non-members) should register at Early Bird rate until 1 Jan. 
FEES INCLUDE REFRESHMENTS AND A PACKED LUNCH
A group discount is available for animal welfare and assistance dogs charities if sending four or more attendees. Please email events@apbc.org.uk to request details.   
Please note that other than assistance dogs, the venue does not permit dogs on the site. 
Please note that no refunds for cancellations can be given after 22 February 2015.  Cancellations prior to 22 February 2015 are subject to an £8 cancellation fee.  The organisers reserve the right to replace speakers in necessary.
When & Where

Kettering Conference Centre
Thurston Drive
Kettering, Northants
NN15 6PB
United Kingdom


Sunday, 8 March 2015 from 10:00 to 16:00 (GMT)
Add to my calendar