APBC Annual Conference 2016

Sunday, 22 May 2016 from 10:00 to 17:00 (BST)
Event Details
A Painful Reminder: The role of Pain in Problem Behaviours in Dogs

Pain is commonly associated with changes in behaviour in dogs, and can cause or exacerbate problem behaviours such as fearfulness, aggression and abnormal repetitive behaviours. This can be a particular problem for behaviour counsellors because pain is not always obvious as an underlying cause of problem behaviours and if not recognised there are risks to the animal's welfare and also potential ethical consequences for the behaviour counsellor because by law painful conditions must be diagnosed and treated by a veterinary surgeon. 

During this conference the speakers will address various aspects of the role of pain in problem behaviour in dogs including how pain can affect behaviour in dogs, how painful conditions and their behavioural consequences can be diagnosed and treated and how to reduce the risks of long-term behavioural consequences in animals with painful conditions.
SPEAKERS AND THEIR SUBJECTS 
Sarah Heath BVSc DipECAWBM(BM) CCAB MRCVS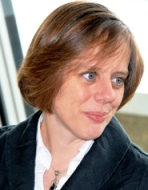 When our Patients Hurt: Examining the Relationship Between Pain and Behaviour
This talk will consider the interplay between pain and behavioural presentations and highlight the importance of considering pain in behaviour consultations. It will consider the emotional aspects of pain and how these can affect overall emotional stability. Using case examples the individual nature of the effect of pain on behaviour will be considered.
Sarah qualified from Bristol University and spent four years in mixed general practice before setting up a behaviour medicine referral practice in 1992. She is an Honorary Lecturer in small animal behavioural medicine at Liverpool University and a Certified Clinical Animal Behaviourist under the ASAB accreditation scheme. In 2002 Sarah became a Founding Diplomate of the European College of Animal Welfare and Behavioural Medicine (formerly the ECVBM-CA) and served as President from 2002 to 2008. Sarah has a special interest in the interplay between behaviour and physical illness in dogs and cats and particularly in the role of pain. Her interests in the field of feline medicine include the role of behavioural factors in feline obesity, lower urinary tract disease, cognitive dysfunction and infectious disease.  Sarah lectures extensively at home and abroad on behavioural topics
Helen Zulch BVSc (Hons) DipECAWBM (Behavioural Medicine) MRCVS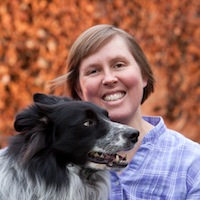 Maintaining Behavioural Health in Dogs With Painful Conditions

This talk will consider how painful conditions can affect dogs' lives in ways which may impact on their behavioural health and what precautions can be taken and interventions implemented to minimise the risk of development of unwanted behaviours and at the same time ensure continued positive behavioural welfare.   
Helen Zulch is a veterinarian and European Specialist in Veterinary Behavioural Medicine. She is currently a senior lecturer in clinical animal behaviour in the School of Life Sciences, University of Lincoln. Helen has worked in the field of companion animal behaviour for over 13 years and currently lectures on both undergraduate and postgraduate programmes (where she is Programme Leader for the MSc in Clinical Animal Behaviour). In addition she consults in the University of Lincoln's Animal Behaviour Referral Clinic. Her research interests include problem prevention in pets, olfaction in dogs and the sciences explaining learning and their application in and implications for training animals.
Clare Rusbridge BVMS PhD DipECVN MRCVS RCVS and European Specialist in Veterinary Neurology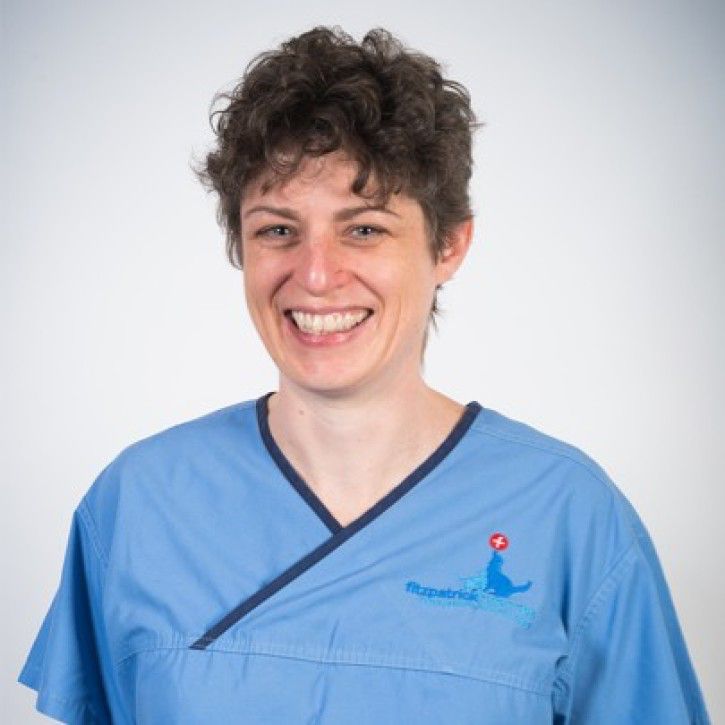 The Pain Brain 
Pain is defined by The International Association for the Study of Pain as an unpleasant sensory and emotional experience associated with actual or potential tissue damage, or described in terms of such damage. However pain is not just an unpleasant sensory and emotional experience but something that demands a behavioural response to the danger to the body tissue. In this lecture we examine the neurobiology of pain and particularly how pain affects cognition and vice versa.
Dr Clare Rusbridge graduated from the University of Glasgow in 1991 and following an internship at the University of Pennsylvania and general practice in Cambridgeshire, she completed a BSAVA/Petsavers Residency and was Staff Clinician in Neurology at the Royal Veterinary College. She became a Diplomate of the European College of Veterinary Neurology in 1996 and a RCVS Specialist in 1999. In 2007 she was awarded a PhD from Utrecht University for her thesis on Chiari-like malformation & Syringomyelia. For 16 years she operated a neurology and neurosurgery referral service at the Stone Lion Veterinary Hospital in Wimbledon. In September 2013 Clare joined Fitzpatrick Referrals and the University of Surrey where she is continuing her clinical and research work. Her professional interests include neuropathic pain, inherited diseases, epilepsy and rehabilitation following spinal injury. She treats many animals with painful and/or distressing inherited disease which motivates her research aiming to find a better way of diagnosing, treating and preventing these conditions. She was awarded the J. A. Wright (a.k.a. James Herriot) Memorial Award by The Blue Cross Animal Welfare Charity in 2011 for her work with syringomyelia and in 2014 she received the FECVA award for best original paper also on syringomyelia. Clare is a founding member of the International Veterinary Epilepsy Task and has authored or co-authored over 50 journal articles and book chapters including being co-editor for a medical textbook on Syringomyelia published by Springer.
Joanne Boddy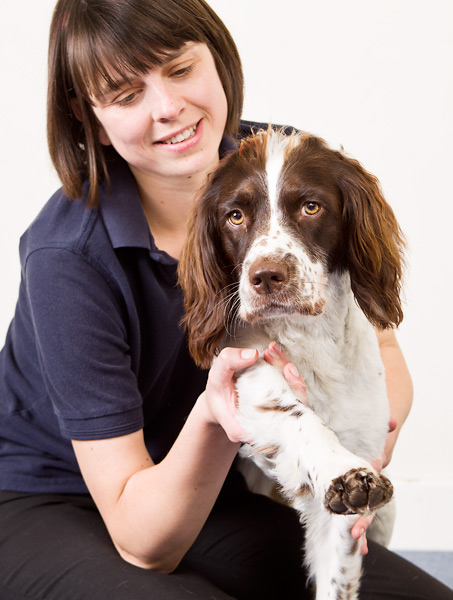 How Physiotherapists identify and treat pain in dogs and cats
This talk explains the unique skills and perspective of physiotherapists in examining small animals who present with possible pain. Joanne will go on to show how physiotherapy uses many modalities to work on simple and complex pain and illustrate this with some case studies. Joanne will look at behavioural components which can help determine the site of pain and the many factors that need to be addressed in order to help animals live in as much comfort as possible.
Joanne Boddy qualified as a Physiotherapist in 1999 and has been specialising in small animals for 13 years. She now runs a four person animal practice based in London. Joanne feels hugely privileged that she has a job which can contribute to animal welfare and enjoys empowering owners to help their animals.
She enjoys writing for veterinary and companion animal publications. She runs courses and information sessions for Veterinary professionals and likes teaching both students and qualified Veterinary Physiotherapists.
Richard Saunders BSc (Hons), BVSc, MSB, CBiol, DZooMed, MRCVS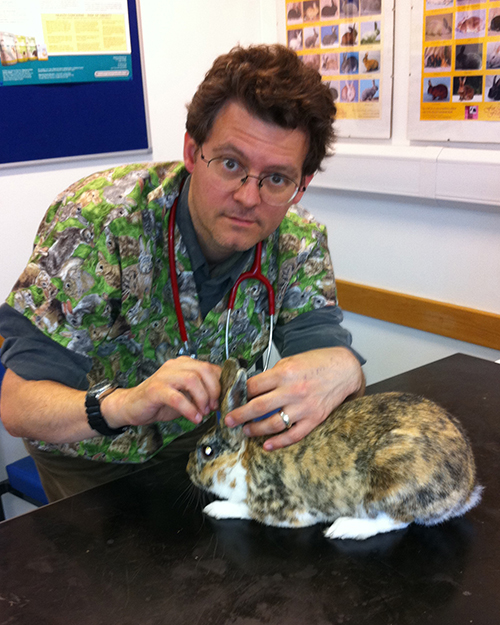 Pain and Behaviour: Pinnipeds to Primates
Pain, both acute and chronic, affects behaviour. From Androcles' lion to Hookfang the dragon, fiction has detailed the effects of pain on animals, usually as aggression, but pain may also lead to lethargy, self mutilation or the reduction of specific positive behaviours. Pain may develop slowly and insidiously, making it difficult to tell if other factors such as age and environment are to blame. Some species overtly display pain behaviours, others mask them to avoid appearing vulnerable to predators or conspecifics. This talk aims to discuss a variety of species, painful conditions, and the effects, in exotic animals, including wildlife and zoo species"
Richard graduated from Liverpool university in 1994, having intercalated in Zoology during his veterinary course. He has worked in small animal, exotic and British wildlife practice. He holds the RCVS Certificate and Diploma (Mammalian), in Zoological Medicine, is an RCVS Specialist in Zoo And Wild Animal Medicine, and is the author of several chapters on exotic animals in BSAVA manuals, including the BSAVA Manual of Rabbit Medicine, and the BSAVA Manual of Rabbit Surgery, Dentistry and Imaging. He is a co-author of Notes on Rabbit Internal Medicine, and Rabbit Behaviour, Husbandry and Welfare. He is the RWAF Veterinary Adviser, and teaches Rabbit and Exotic animal Medicine at the University of Bristol.
Nitty Gritty
Early bird rate for everyone:  £55  (book before 22 March 2016)
Standard non-member price: £65
Standard member price: £60
Please make sure you register at the correct rate as mistakes cannot be rectified afterwards. Everyone (members and non-members) should register at Early Bird rate until 22 March 2016. 
FEES INCLUDE REFRESHMENTS AND A PACKED LUNCH
A group discount is available for animal welfare and assistance dogs charities if sending four or more attendees. Please email events@apbc.org.uk to request details.   
Please note that other than assistance dogs, the venue does not permit dogs on the site. 
Please note that no refunds for cancellations can be given after 22 April 2016.  Cancellations prior to 22 April 2016 are subject to an £8 cancellation fee.  The organisers reserve the right to replace speakers in necessary.
Thanks to our sponsors:
Gold Sponsor: CEVA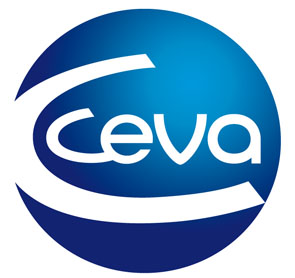 Silver Sponsor: KONG
When & Where

Kettering Conference Centre
Thurston Drive
Kettering, Northants
NN15 6PB
United Kingdom


Sunday, 22 May 2016 from 10:00 to 17:00 (BST)
Add to my calendar