APBC Annual Conference 2019

Sunday, 12 May 2019 from 09:00 to 17:00 (BST)
Event Details
Helping people to help animals: changing human behaviour in order to improve the behaviour and welfare of animals.
This conference will look at the principles of changing behaviour in people, and then more closely at how these principles can be used to help prevent and resolve behaviour problems and improve welfare in animals. The information will be relevant to a wide variety of species, and should be of interest to all professionals working with both people and animals including behaviourists, trainers, rescue and rehoming centre staff and veterinary staff. 
Speakers:
Suzanne Rogers BSc(Hons) CHBC
Equine behaviour consultant and co-Director Human Behaviour Change for Animals CIC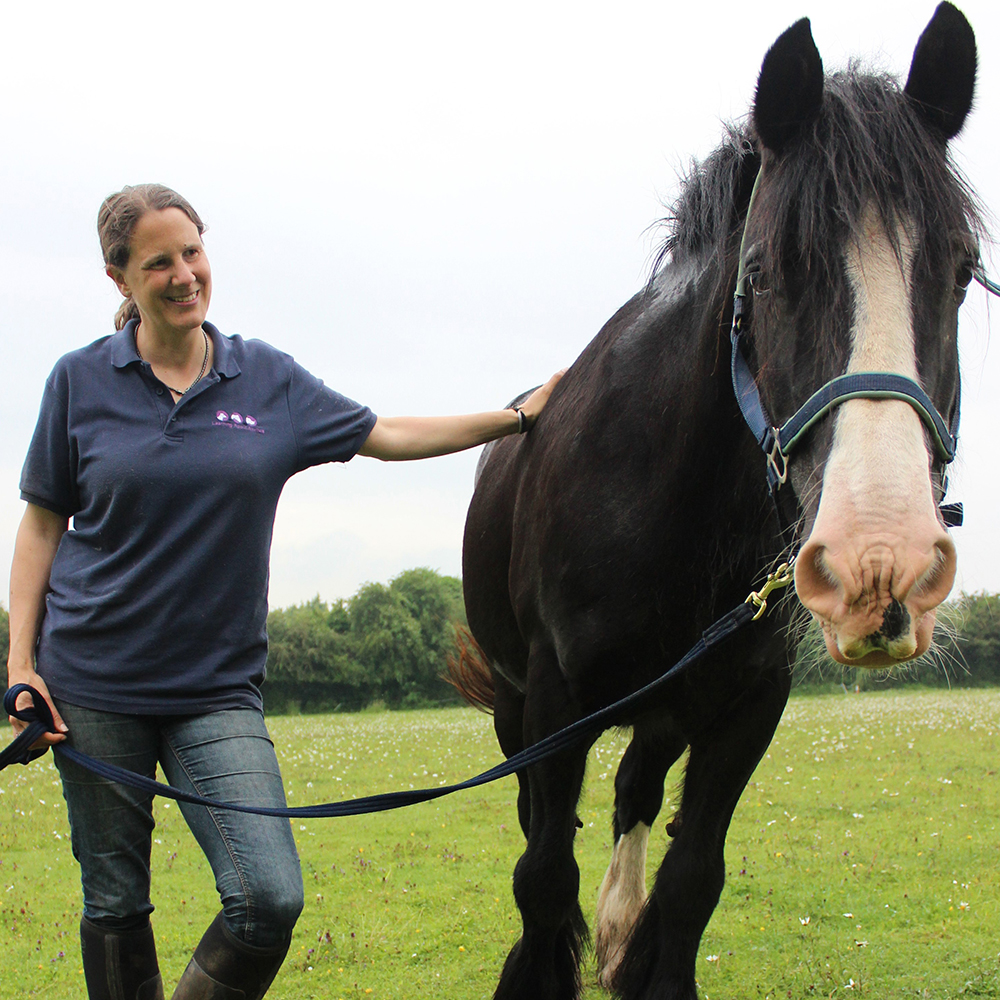 Key principles of human behaviour change for impactful consultations
If the client doesn't act on your advice, the opportunity to improve life for the animal and their owner is missed. It is often not what we say but how we say it that makes all the difference in building rapport with clients and achieving a successful outcome. If we apply the science of human behaviour and psychology in our consultations we can avoid the typical 'traps' it is easy to fall into and ensure we are as effective as we can be as professionals. This session will explore ten key concepts we can apply to our work.
Suzanne worked in science publishing for 10 years. In her spare time she re-qualified in animal behaviour and welfare, gained extensive practical experience with several animal welfare organisations, worked as an equine behaviour consultant and founded Learning About Animals, which consists of four elements: events, equine behaviour, animal welfare consultancy and resources. She is still active as an IAABC-certified horse behaviour consultant.
Through extensive travel to developing countries Suzanne gained interest in transport animals and in 2005 joined the Board of the World Association for Transport Animal Welfare and Studies (TAWS), of which she is still an active member. She is also co-founder and Programmes Director of Change For Animals Foundation (CFAF) and co-founder and Trustee of the Aquarium Welfare Association and of the World Cetacean Alliance (WCA). In 2007 she became the Programmes Manager of the Companion Animal Unit at WSPA (now World Animal Protection) managing dog population and working equine programmes. A key part of this role was to develop and test participatory methodologies – working within communities to lead to a change in the way people manage and care for their animals. Suzanne led the move away from a heavy focus on mobile clinics towards prevention through participatory approaches. To reflect the broad applicability of the approach to other species she became the Technical Advisor for Human Behaviour Change Programmes. Since 2011, Suzanne has worked as an international consultant for animal welfare and human behaviour change, working with many key animal organisations. In 2016 she co-founded Human Behaviour Change for Animals CIC (www.hbcforanimals.com - info@hbcforanimals.com.
Evangelos (Vangelis) Diamantakos, BSc (Hons), MSc, PhD cand
Lecturer – Course Manager
Freelance Dog Behaviour, Training, Welfare, Education and Management Consultant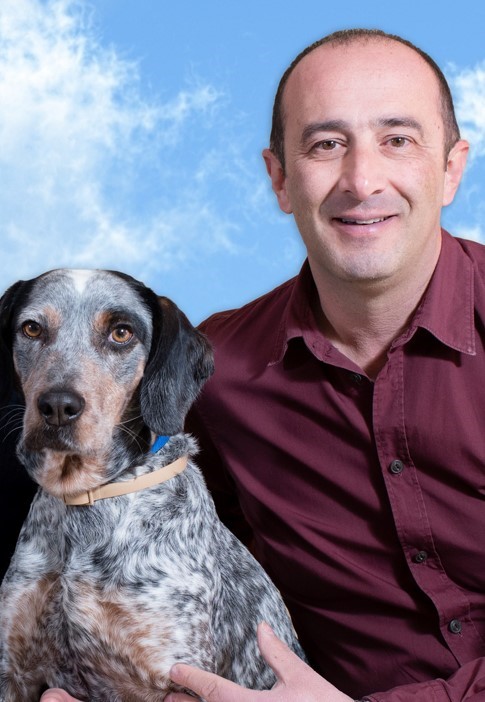 Dog staff behavioural change as a means of promoting welfare in shelter/kennelled dogs 
This presentation is a part of Vangelis' project titled: Challenging the Present Creating the Future. The aim of this project is to focus on various topics of dog behaviour, welfare, training and management that even they seem to be or do operate in the right direction; they hide aspects which need a more thorough consideration, study and research. This presentation deals with dog - staff interaction in the shelter/kennel environment. This interaction even though appearing to be "ok" hides aspects needing a much more thorough consideration. The presentation begins by defining briefly dog - human interaction and mentions some key factors that influence it. It then discusses the patterns of dog - staff interaction and focus on when and where that occurs, what it encompasses and what the restrictions are. According Vangelis' observations it seems that patterns of dog - staff interaction during every day routines have certain effects on dog behaviour that not only negatively affect their welfare but also inevitably have some undesired consequences on future adopters. Undoubtedly, there are many areas that need work and improvement as far as the behavioural patterns of shelter/kenneled dog are concerned. Therefore, a realistic approach would call for a targeted change of these behavioural patterns. At this point it is briefly outlined the procedure with same relevant videos of his work and offered some useful tips to begin with. Afterwards, it is mentioned, in summary, the expected results of the previously explained method and procedure for optimizing dog - staff interaction. Last, but not least, it is stressed the importance of statistics and how they can help us to extract information about dogs' welfare and also evaluate the efficiency of every plan, strategy or method applied.
Evangelos (Vangelis) Diamantakos is a lecturer and course manager at the University Centre Reaseheath and a freelance consultant in dog behaviour, training, welfare, and organisational development. He has senior managerial experience in operational and educational design, management and evaluation of canine personnel. He is also the author of three books and over the last decade has participated in Dog Assisted Intervention programmes as a designer, co-ordinator, trainer and researcher. Vangelis began his career as a Military Working Dog (MWD) handler 28 years ago, culminating in his being appointed Head Manager of the MWD programme of the Hellenic (Greek) Air Force. In parallel, he has continuously sought to gain a holistic view of the human – dog relationship. This endeavour lead him to study in the UK and attain a BSc in Social Sciences with Psychological Studies and an MSc in Companion Animal Behaviour Counselling. Vangelis is currently a PhD candidate and a visiting lecturer at the University of Thessaly in Greece. He is currently researching dog assisted interventions, the human – dog bond and welfare and sees dogs on behavioural referral from veterinary surgeons. For more information, please visit www.evangelosdiamantakos.gr
Debbie Busby BSc(Hons) MSc MBPsS CHBC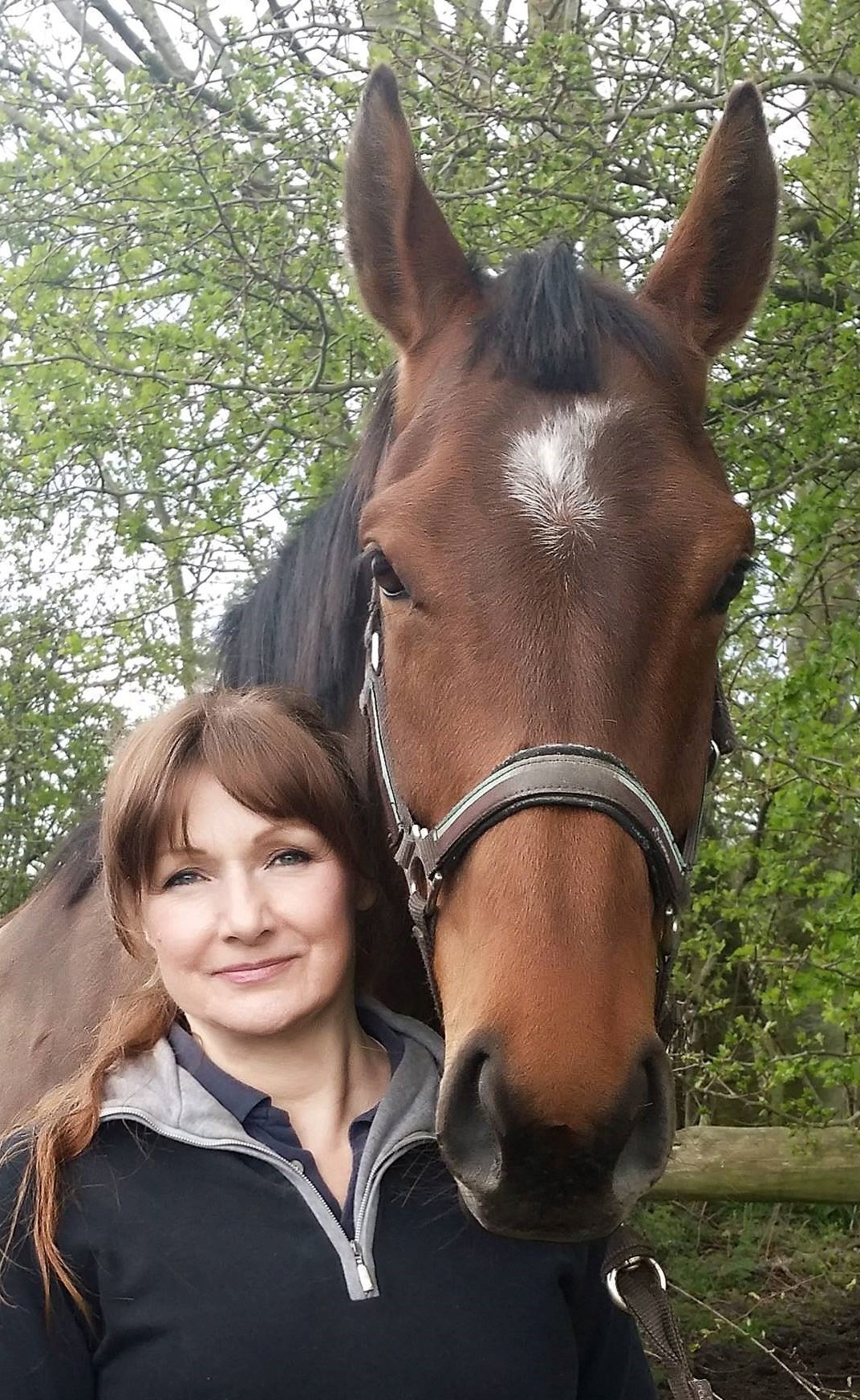 Keep calm and collaborate! Interacting in difficult situations - how to hold your ground and keep your cool
For practitioners and consultants working in all areas of behaviour change whose work involves communicating effectively in delicate or difficult one to one interactions. Debbie will describe and explain helpful concepts from the Transactional Analysis psychological model of communication, including Life Positions, Ego States, Life Scripts, Motivational Drivers and Injunctions, and the Drama Triangle. She will explore how we can apply our understanding of these concepts as communication tools to conduct skilled, effective conversations by optimising our influence calmly and respectfully, managing anxiety and working constructively to achieve collaborative resolutions.
Debbie works with referring vets to resolve complex behaviour problems in horses and dogs and acts as expert witness in equine legal cases. She is an Animal Behaviour & Training Council (ABTC) Registered Clinical Animal Behaviourist, a full member of the Association of Pet Behaviour Councillors (APBC) and a Certified Horse Behavior Consultant with the International Association of Animal Behavior Consultants. Debbie is also secretary of the Equine Behaviour and Training Association and a graduate member of the British Psychological Society. Debbie writes articles and books on all aspects of behaviour and consulting, and presents seminars and workshops internationally, both as an equine behaviour specialist and as a supporting expert in the Human Behaviour Change for Animals team, collaborating on psychology-themed projects. Together with Bedouin partners in Jordan, Debbie also organises challenging trail rides through the Wadi Rum desert on Arabian horses. Soon to add another career portfolio as a practising psychotherapist, Debbie has adapted the Transactional Analysis model of communication for use with behaviour clients and other one to one interactions, and she is developing plans to offer clinical supervision to animal behaviour consultants.
Hayley Heley and Marie Pavaday-Pillay
Wood Green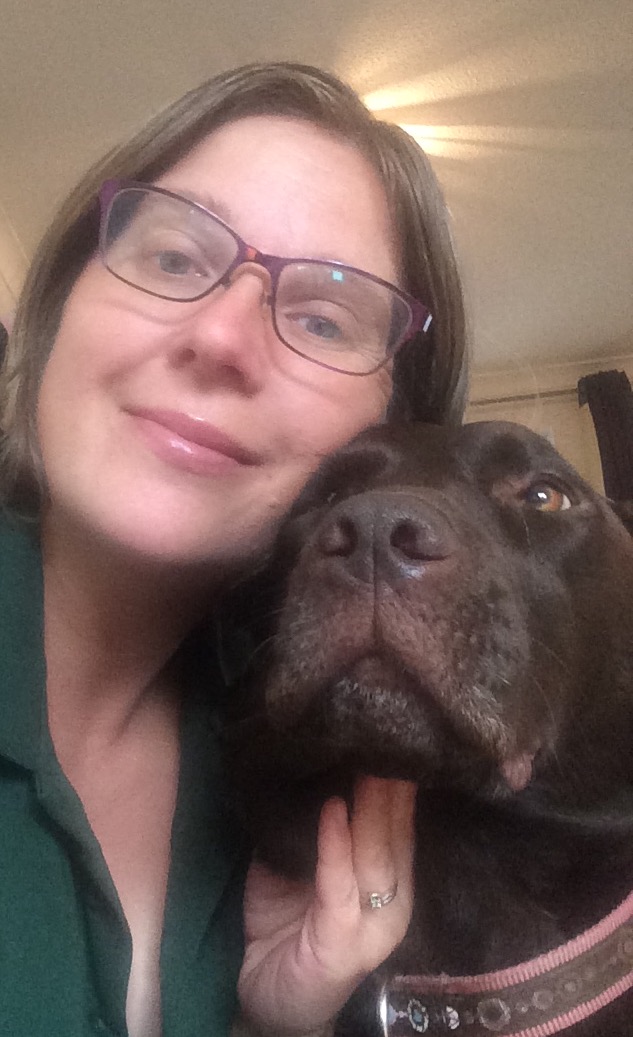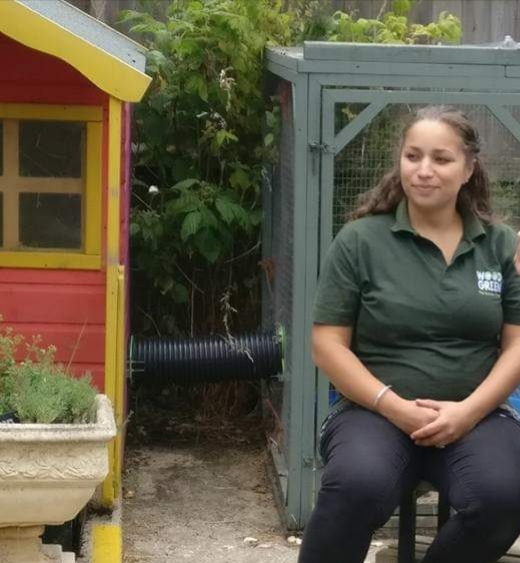 Changes in human perception towards small pet ownership 
Wood Green has for many years, specialised in the rescue, rehoming and education of small pets such as rabbits, guinea pigs and small rodents. After many years of working to raise the awareness of their companionship & welfare needs, Hayley Heley & Marie Pavaday-pillay will explain how the charity has seen a change in human perception towards small pet ownership and how the charities 'mixing service' has actually doubled the amount of animals they now rehome.
Hayley has worked for Wood Green since 2008 following a career as a primary school teacher. She has held a number of roles within the charity including the setup of the education and outreach department and as both education and outreach officer, working in the community and schools to promote responsible pet ownership and animal welfare. Hayley has a passion for upholding the human/animal bond and has a particular interest in raising the welfare and living conditions of rabbits and small animals. She shares her home with her young family and a plethora of rescue pets!
Marie has worked for Wood Green since 2003, during this time she took the lead on developing its small animal department and its services across the organisation and to general public. After several years of managing the team Marie stepped into her current role of training and behaviour specialist for small pets. Marie has presented and run many workshops and lectures to a wide audience including many appearances at the national pet show and various children's TV shows. Marie has a lifelong passion for raising awareness and over the last 11 years represented the charity with its role within rabbit awareness week.
Motivating and changing behaviour in children around animals

Maria Kyle, BS (Hons), QTS
Education and Community Manager, Dogs Trust
Whilst many interventions understandably focus on numbers and output, we will explore why this approach is detrimental to effective programme design. We will consider a rudimentary theory of change for an animal-welfare education programme, and discuss how identifying clear, achievable, measurable aims at each stage is critical in informing effective approaches to human behaviour change. This presentation explores the essential need for thorough and rigid planning and assessment in animal welfare educational interventions. It will address how to develop and implement a monitoring and evaluation framework to inform best practice and approaches.
It will particularly discuss the 5 principle values that we believe children need to understand and embody in order to achieve the long term human behaviour change outcomes we have identified. Based on these 5 values, we have developed a programme that consists of numerous one hour workshops, focused on a variety of topics, that embed our two key themes (staying safe around dogs and/or responsible dog ownership). The workshops have been strategically created to ensure that all content is intrinsically focussed on achieving a development of our principle values in learners, and in turn most likely to achieve our human behaviour change goals.
My early career was in the television industry but upon earning a modern languages degree in 2006 my focus shifted to the education sector. Since completing my second degree, I have now been a qualified teacher for 8 years and have worked within the education sector for 12. I have been responsible across various roles for extensive educational planning and curriculum design.
My experience before joining Dogs Trust in 2013 was principally with a disengaged, disaffected teenage audience, who were to date the most challenging client group I have worked with in relation to igniting motivation to change. Upon joining Dogs Trust, my focus became primary-aged children, and the aim historically of the programme I now manage had been to increase knowledge and understanding of both responsible dog ownership, as well as safe behaviour around dogs. In the last 18 months, along with the project leader, Anna Baatz, I have overseen and contributed to a significant programme overhaul that has seen the introduction of a research-led approach to inciting immediate and future behaviour change in children with the ultimate aim of improved canine welfare.
IAABC members: Note that IAABC members can claim CEU credits for this event; please let us know at the time of booking if you need an IAABC-CEU certificate.
 Nitty Gritty
Early bird rate for everyone:  £55  (book before 31 March 2019)
Standard non-member price: £65
Standard member price: £60
Please make sure you register at the correct rate as mistakes cannot be rectified afterwards. Everyone (members and non-members) should register at Early Bird rate until31 March 2019. 
FEES INCLUDE REFRESHMENTS AND A PACKED LUNCH
A group discount is available for animal welfare and assistance dogs charities if sending four or more attendees. Please email events@apbc.org.uk to request details.   
Please note that other than assistance dogs, the venue does not permit dogs on the site. 
Please note that no refunds for cancellations can be given after 28 April 2019.  Cancellations prior to 28 April 2019 are subject to an £8 cancellation fee.  The organisers reserve the right to replace speakers in necessary.
When & Where

Kettering Conference Centre
Thurston Drive
Kettering, Northants
NN15 6PB
United Kingdom


Sunday, 12 May 2019 from 09:00 to 17:00 (BST)
Add to my calendar