APBC: Behaviour Essentials for Veterinary Practices

Wednesday, 25 October 2017 from 09:30 to 16:30 (BST)
Event Details
Behaviour essentials for veterinary practices: Effective strategies to support your canine clients throughout their lifetimes, from pups to pensioners
Understanding behaviour can benefit veterinary practices in many ways. Being able to give appropriate behavioural advice can reduce the chances of behaviour problems occurring or help owners deal with problems effectively. This is important both for the welfare of the animal and also for maintaining the pet-owner bond which helps to keep pets in the home. Behavioural awareness can also improve how animals are handled and managed in the veterinary surgery, helping to ensure they remain happy to come into, and be handled in, the surgery. This makes it easier to give them the veterinary care they need, encouraging owners to remain bonded to your practice and to bring their pets in for treatment when it is needed.
Focusing on dogs, this day will cover the most important aspects of behaviour at different stages of life from before birth through puppyhood, adolescence, adulthood and into old age. We will include plenty of practical strategies to help you support your canine clients, including breeders and owners, to ensure the well-being of their dogs and reduce the chances of behaviour problems occurring.
This day is aimed at enabling vets and nurses in general practice to provide a whole practice behavioural support package for dogs and their owners.
Speakers:
Registration from 08:30
09:30 Elaine Henley PG.Dip, CABC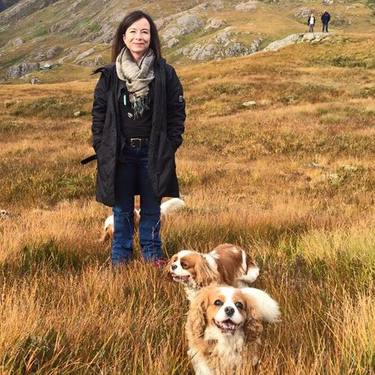 Happy Puppy, good dog: the breeder sets the tone
Elaine Henley holds a Post Graduate Diploma in Companion Animal Behavioural Counselling from the University of Southampton and is a full member of the Association of Pet Behaviour Counsellors (APBC) as well as being an Animal Behaviour Training Council (ABTC) registered Clinical Animal Behaviourist for both parrots and dogs. Elaine runs the Animal Behaviour Clinic, where she helps caregivers of parrots and dogs with behaviour and training issues. Elaine also lectures on the subject of exotic and dog behaviour and has been invited to give presentations at animal behaviour conferences; the most recent being the ABMA conference in Denmark 2015; in September, Elaine will be delivering a parrot behaviour and training workshop in New York, USA. Elaine lives with three African Greys, 2 CAGS's and 1 TAG, as well as 4 dogs and 3 children.
11:00 Claire Hargrave MSc BSc(Hons) PGCE CSci CChem MRSC CCAB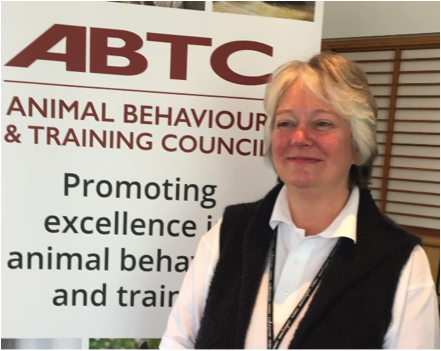 Home at last! Supporting the canine companion from 8 week old pup to puberty
What could be more fun than the opportunity to cuddle puppies whilst introducing them to the practice and enhancing their social skills! But those involved in puppy education know from experience that this, often demanding, task can be far from fun. Many puppies have failed to get the best start in life, resulting in distress that initiates behaviours that new owners find challenging and bewildering. Supporting new owners and their puppies requires an understanding of the emotional and behavioural development of the young dog, recognition of a puppy's attempts to communicate, a sound understanding of learning processes and an appreciation of the type of challenges that puppies are likely to meet. If puppies are to relax and remain in homes, owners need to know how to guide puppies through the challenges that they are likely to meet within the domestic environment, to ensure that puppies develop a behavioural repertoire that will help them to cope with the world whilst meeting the social expectations of society. This session will provide the theory behind the support that puppies need to behave as owners expect, as well as providing practical suggestions regarding the application of such theory.
Claire has over 30 years of experience of teaching and working in a veterinary practice. In 2001 she was awarded a postgraduate diploma in Companion Animal Behaviour Counselling and became a member of the APBC, later becoming a Certified Clinical Animal Behaviourist. She completed her MSc in 2006. She is secretary of the APBC and has advised the Welsh Assembly regarding electronic devices and dog breeding. She was on the expert panel of the, sadly short lived, Canine Welfare Advisory Council and combines lecturing and writing about companion animal behaviour and welfare with running a behaviour practice offering a service to referring veterinary surgeons from throughout Wales.
13:30 Helen Zulch BVSc(Hons) DipECAWBM (Behavioural Medicine) MRCVS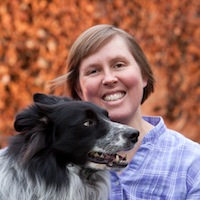 You're Not a Puppy Anymore! Dealing With the Everyday Challenges of the Maturing Dog
Even owners who have attended a good puppy training class with their dog are likely to experience challenges as their pup passes through first sexual and then social maturity. Maturing dogs frequently try boundaries which they previously respected and are more likely to come into conflict with other dogs and people as they lose their "puppy licence". In addition some puppies take longer to learn the skills that others master quickly and behaviours can change for reasons other than simple maturity – for example if the maturing dog has a bad experience. This talk aims to help practices to advise clients on
• general dog behaviour (do dogs really feel guilty?),
• recognising key communication signals so that they can respond appropriately to these and
• how to manage their dog in everyday situations to ensure that they learn the right things as they mature.
Additionally it will give some key advice on behavioural first aid so that if things go wrong they can support clients until more detailed advice can be sought. The ultimate aim of the talk is to help practices to nurture a strong relationship between people and their adult dogs.
Helen Zulch is a veterinarian and European Specialist in Veterinary Behavioural Medicine. She is currently a senior lecturer in clinical animal behaviour in the School of Life Sciences, University of Lincoln. Helen has worked in the field of companion animal behaviour for over 13 years and currently lectures on both undergraduate and postgraduate programmes (where she is Programme Leader for the MSc in Clinical Animal Behaviour). In addition she consults in the University of Lincoln's Animal Behaviour Referral Clinic. Her research interests include problem prevention in pets, olfaction in dogs and the sciences explaining learning and their application in and implications for training animals.
15:30 Caroline Warnes BVSc MSc MRCVS CCAB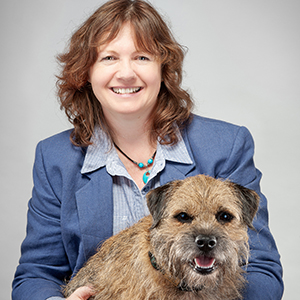 Old dogs, new tricks: supporting elderly dogs with physical and cognitive decline
Ageing is associated with an increased risk of both health and behavioural problems in dogs. Vets and nurses in general practice can play a significant role in improving the wellbeing of their elderly canine patients through early diagnosis and treatment of physical and cognitive conditions, and through advising owners about management strategies that they can use to support their elderly dogs at home. This talk will outline strategies that should help veterinary practices to improve the quality of life for both their elderly canine patients and their owners. 
Caroline qualified as a Veterinary Surgeon from the University of Bristol and worked for nearly ten years in general practice before developing a special interest in companion animal behaviour. She completed the Diploma/MSc in Companion Animal Behaviour Counselling at the University of Southampton in 2005.
Caroline is a full member of the Association of Pet Behaviour Counsellors, an ASAB accredited Certificated Clinical Animal Behaviourist, is registered as both a Veterinary Behaviourist and Clinical Animal Behaviourist through the Animal Behaviour and Training Council and is an RCVS-recognised Advanced Practitioner in Companion Animal Behaviour.  She is co-owner and administrator of a small animal veterinary practice in Swindon, Wiltshire and also runs her own companion animal behaviour referral practice. 
Finish 16:30 
Sponsor:

Conference 'Nitty Gritty'
Prices
Veterinary Surgeons and Standard non-Member Early Bird rate: £80
APBC Member Early Bird rate: £60
Veterinary Surgeons and Standard non-member price: £90
APBC member price: £70
Veterinary Nurse with Bursary: £75 - APBC has made available a limited number of bursary places to reduce the cost of the event for veterinary nurses. To apply for a place please email events@apbc.org.uk to check availability and request the promotional code.

FEES INCLUDE REFRESHMENTS AND 4 COURSE HOT & COLD LUNCH BUFFET! 

Refunds may be given for cancellations made no less than 14 days prior to the event less an £8 admin fee. If cancelling 14 days or less from the event, no refund can be made however substitutions can be made at any time by emailing the change of name to: events@apbc.org.uk.

The organisers reserve the right to substitute speakers and programme details if necessary.

A final reminder will be sent by email a few days prior to the event.
Please note that other than assistance dogs, the venue does not permit dogs on the site.
When & Where

Holiday Inn Coventry M6 J2
Hinckley Road
Walsgrave
CV2 2HP Coventry
United Kingdom


Wednesday, 25 October 2017 from 09:30 to 16:30 (BST)
Add to my calendar