Description
Invitation to attend this free APMP UK June event in Fareham
If you had one Opportunity, would you Capture it? Or just let it slip?
Speaker: Mark Taylor, Shipley
---
3 June 2019 - Fareham
If you had one Opportunity, would you Capture it? Or just let it slip?
Mark Taylor will give personal observations on Opportunity Capture from 20 years of developing and delivering capture training, coaching and consulting.
Mark will talk about:
* What is Opportunity Capture and how it drives innovation
* How to decide if Opportunity Capture is relevant to you and your company
* When is it right to manage opportunities like we manage projects
* Why winning is good, but it's not everything
Mark Taylor is Managing Director of Shipley UK.
Prior to Shipley, Mark's roles have included MBA Course Leader, Head of Training for an International Law Firm, Project Manager, Production Engineer, Research Engineer and Theatre Followspot Operative. He is from Bermondsey.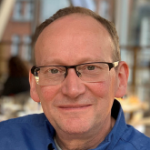 The evening will be followed by an optional tour of the theatre and a presentation and demonstration of the Compton Cinema Organ which has been installed by Chris Milburn former member of APMP UK Board.
---
Format of Event
18:00 to 18:30 Arrival and Networking
18:30 to 19:30 Presentation and Q&A
19:30 to 20:30 Optional theatre tour and organ overview
20:30 to 21:00 Wrap up
---
Travel Information
By car: The theatre is accessible by car. It is located on St Margaret's Lane approximately 250 metres south of St Margaret's roundabout on the A27. The Theatre is clearly signed and can be seen from the road.
By bus: The Theatre is also accessible by an hourly bus. Bus number X4, 4A, 4B Southampton/Gosport. The bus stop is located approximately 4 minutes' walk away.
By train: The nearest railway station is Fareham or Swanwick, with a taxi and bus service available outside both stations. Accessible Taxi services are located in Swanwick and Park Gate. Tel No 01329 314413.