Description
Invitation to attend this APMP UK July event in London - free to members, nominal charge for non-members.
Storytelling: the Pixar way
Speaker: Sarah Hinchliffe, i4 Consultancy and Design Ltd
Kindly hosted by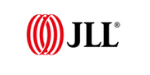 ---
4 July 2019 - London
Storytelling: the Pixar way
Everyone talks about storytelling as an essential part of business writing, but what does storytelling really mean?
If you've ever watched a Pixar movie, you've probably been swept up in a maelstrom of emotion around good and evil, sadness and joy, love and hate. That's because the folk at Pixar have distilled storytelling into an unbeatable formula.
Sarah will deconstruct aspects of the Pixar formula and see how we can apply them to proposal writing. As always, this session will be a lively mix of theory, debate and practice.
Step away from this session inspired to weave a better story into your next proposal.

---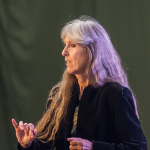 Behind her serious exterior, Sarah is a bit of a drama queen. As a youngster, she acted in plays and led a team to win the county heat of a national public-speaking competition within her chosen topic of subliminal advertising. She went on to study drama (and French) at London University.
She then squeezed in a thirty-year sales career before re-discovering her dramatic self – Sarah is now a seasoned sales and bid consultant, Shipley trainer and regular APMP presenter (complete with carefully selected frock for each occasion).
People say she is a master (or mistress perhaps) of creating order out of chaos and joining dots. Injecting structure and discipline into selling and bidding - and a healthy dose of enthusiasm and quality - helps people waste less time, work more creatively and win more business.

---
Format of Event
18:00 to 18:30 Arrival (Refreshments and Networking)
18:30 to 19:30 Presentation and Q&A
19:30 to 20:00 Close and Networking
---
Travel Information
Nearest tube station is Piccadilly Circus