Description
Invitation to attend this free APMP UK February event in London
Procurement's Dirty Secrets (and how to use them to your advantage)
Speaker: Lloyd Johnson
Kindly hosted by Altro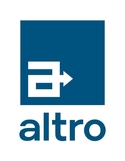 Ever wanted to know what really goes on behind closed doors? The real, uncensored truth about how Procurement can make or break your chances of winning a bid…
In this session, our presenter will talk us through some of the most eye-opening stories from his time in the profession, as well as giving us the inside track on how to counteract any potential bias, before and during the tender. He will also walk us through a high-level procurement process and give us the inside track on what the buyer is thinking at each stage and how your organisation is likely to be perceived.
After the session we will be armed with some new tactics that we can put into place immediately when facing any of the situations covered.
Come along and take part in this interesting event.
---
Presenter Biography

Lloyd Johnson, is a procurement professional turned Bid Coach & Trainer who is on a mission to help 10,000 bid & proposal professionals to #BidLikeABuyer.
Before he got into bidding, he spent almost a decade in procurement, including studying an MCIPS accredited degree and working in numerous Category Manager roles, before moving to Efficio – the world's largest procurement consultancy.
Lloyd then spent four years running his own London-based bid consultancy, helping clients win key contracts across multiple sectors, before rediscovering his passion for educating others and deciding to focus on coaching & training on a full-time basis.
---
Format of Event
18:00 to 18:30 Arrival (Refreshments and Networking)
18:30 to 18:45 Introduction from Altro
18:45 to 19:45 Presentation and Q&A
19:45 to 20:30 Close and Networking
---
Travel Information
Faringdon is the nearest tube station