About this Event
Dear All,
Second week-end of the 2 Star training. If you attend the first one, you might not have to join this one. This is also at Chepstow NADC on SaltFree pontoon.
All others Revolutionaries are invited provided they are qualified and as it is a normal 'SaltFree' meet, would need to register on the website.
Consider joining us from 10:30am on the 27 July (diving at 11:00am on the platform) and from 10:00am on the 28 July.
We are looking forward to see you.
Aristo & Jean-fabrice
Aida 2 * Qualification - Course details
The course requires a minimum of 2 theory lessons, 2 pool ones and 3 open water session.
We will dedicate 2 mondays (45mins theory followed by 1hr pool session) and one to two weekends in Chepstow. One pool session will be dedicated to static, one to dynamic (start, turns, CO2 table and safety) and the last one for a max attempt.
The AIDA 2* cost is set at £220 but excludes access to the dive site (£18 per day:parking, showers, insurance, freediving pontoon) and 1 night accommodation per week-end plus meal.
Schedule:
Monday 1 July: Pool 2 star #1 - Queen Mother Victoria Centre
Wednesday 3-July: Theory 2 Star #1 - On-Line
Saturday 6/7 July: Open Water #1 at Chepstow
Monday 15 July: Pool 2 star #2 - Queen Mother Victoria Centre
Wednesday 24-July: Catch-Up and Key points for the exam and Exam - On-Line
Saturday 27/28 July: Open Water #2 at Chepstow
In terms of diving equipment, you will need the following in chepstow and could be rented:
min 5mm wetsuit.
weight belt: 1 kgs per mm so about 4-5 kgs.
long fins or training fins
nice to have: neoprene gloves, neoprene socks
Well deserved Nap after a tremendous effort :-)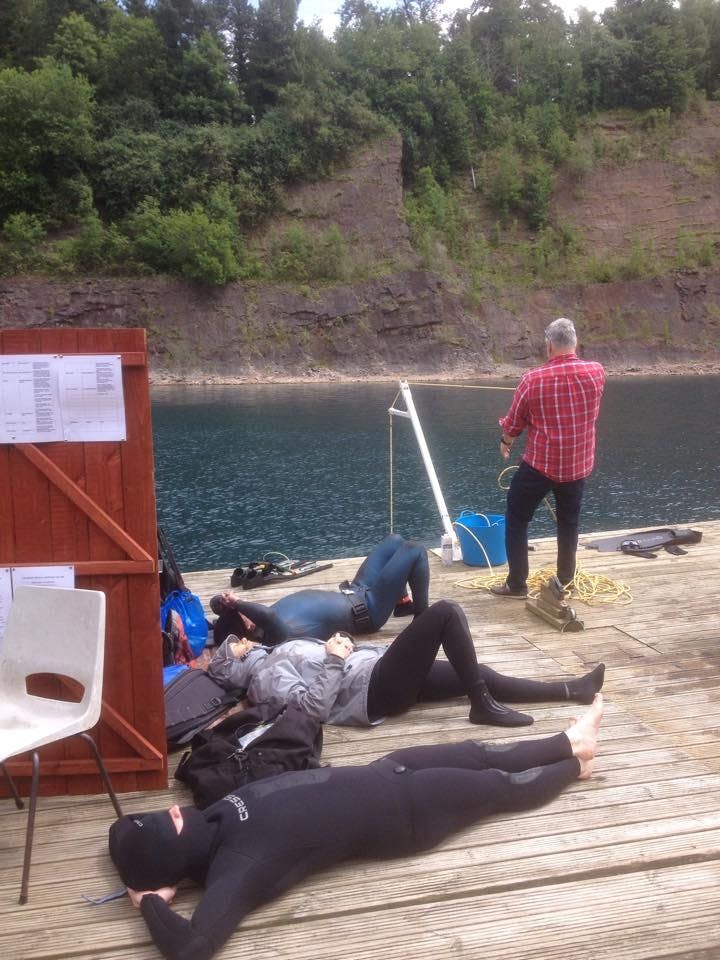 Some mermaids can be seen in the water sometime emerging from the abyss on the platform...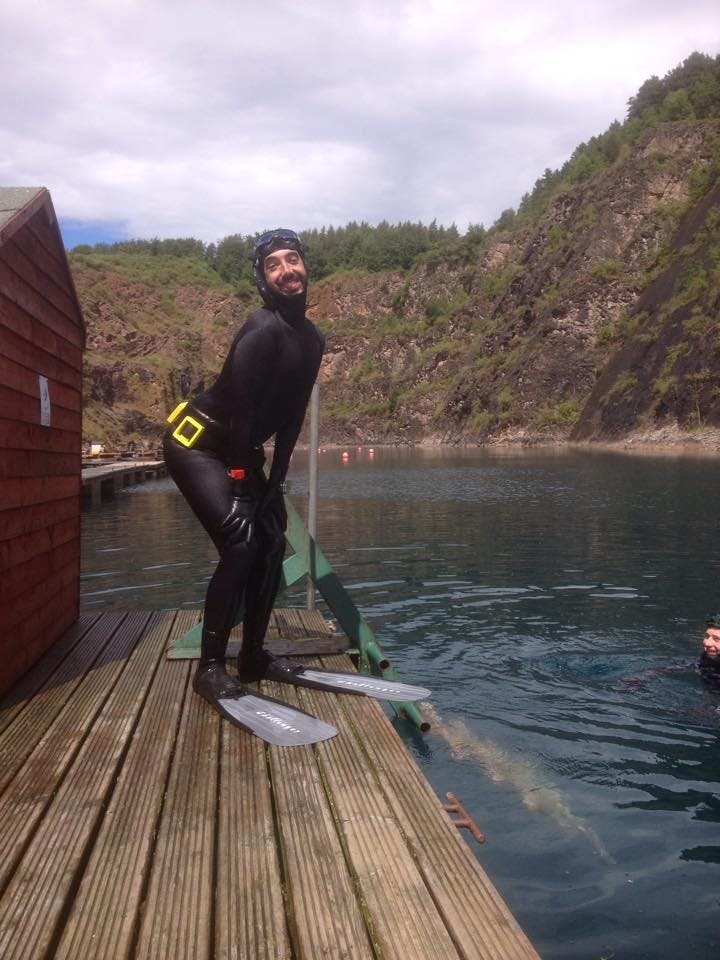 Usually we always have a great weather in Juy as can be seen below...