About this Event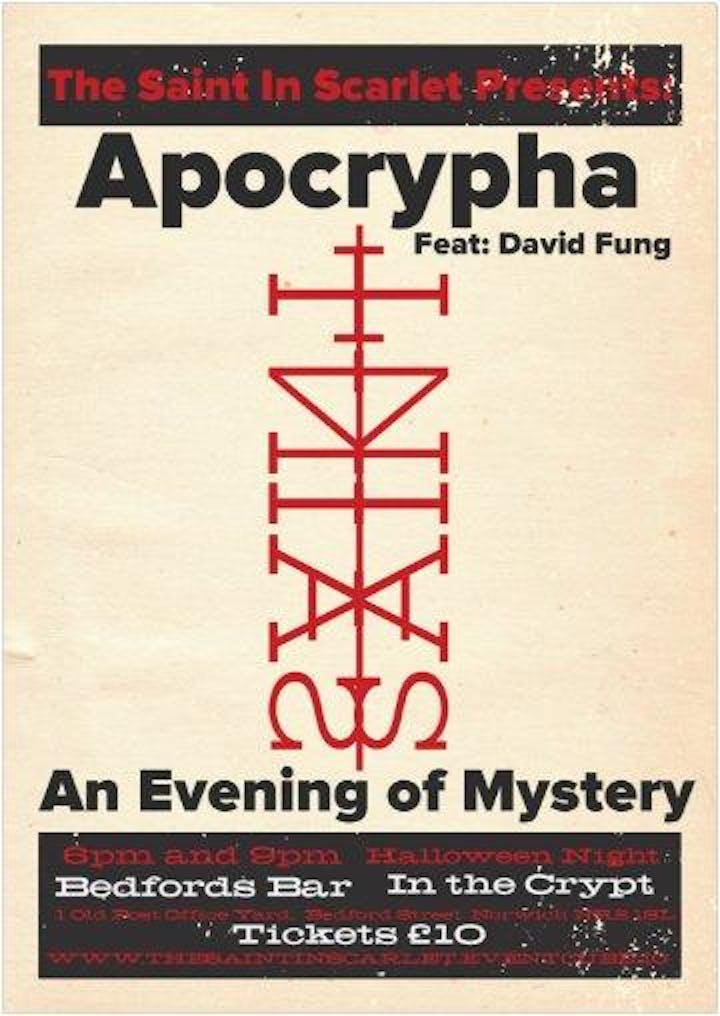 I am the Saint in Scarlet. Mystery Performer.
A Magician by any other name, I specialize in the more bizarre and interesting side of magic.
In this....interesting, new show we will explore what real magic looks like; Mysterious, Dark, Unexplainable.
In what could very much be the last show you ever see, I aim to make the most of what little time we might have left.
The curtain begins to fall across the world and the line betweens impossible and possible blurs.
Believe me when I say, what you see this night may never be witnessed again
This is Apocrypha.
On the night of halloween, in the crypt under bedfords bar there will be two performances of this show. Starting at 6pm and 9pm. The performance will last approximately an hour, But you are welcome to stay for an hour afterwards and see some close up magic before you make the most of this very last evening* else where.
Tickets to each showing are only avaliable online and cost £10, each time slot will be limited to 40 people so book now to avoid disappointment.
Due to the nature of the venue and the performance you must be 18+ to purchase a ticket.
*The world will not end**
**Or will it?