APOSTOLIC MEN'S CONFERENCE 2018 - STRENGTHENING THE BOND
Description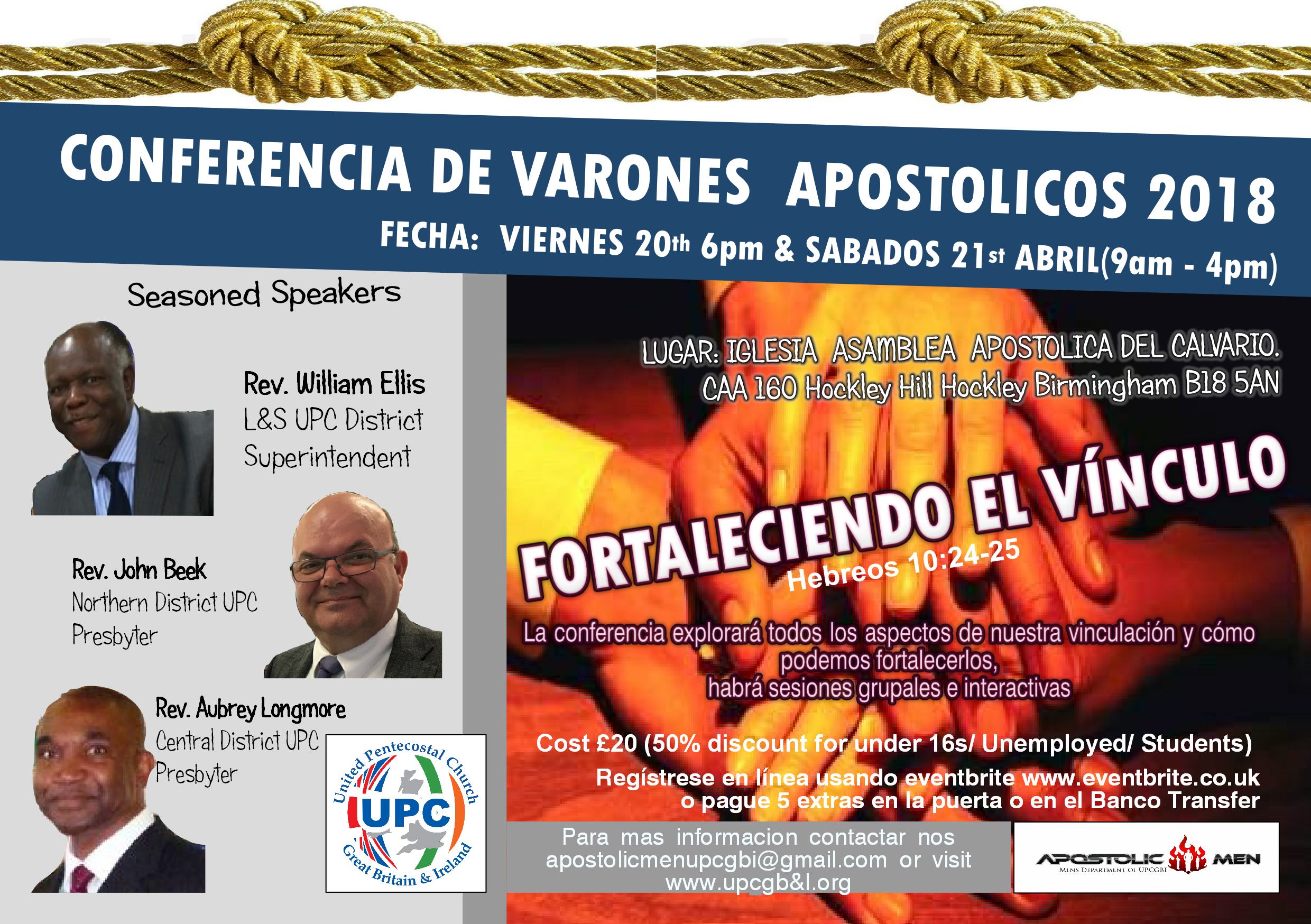 Spanish Flyer - Interprepeters will cover all sessions
Strengthening The Bond is birthed from the understanding that brothers in church are bonded by God's cord of love but in reality this bond needs more expressions for various reasons.
Reading Hebrews Chapter 10 Verses 24 and 25 the Bible says - "And let us be concerned about one another in order to promote love and good works, 25 not staying away from our worship meetings, as some habitually do, but encouraging each other, and all the more as you see the day drawing near."
The conference will cover our bonding with God, with ourselves and the church family and within our natural family. We will have interactive and group sessions to discuss every aspects of our bonding and the constraints to bonding.
This is one of those conferences that will surely make you the Christian after God's own heart as we become real with Him and with one another. Not to be missed for bulding up the men in the church!
Registration is only £20 for those working and 50% discount for those needing support. It's £5 extra at the door..
Your registration includes a conference pack, dinner on Friday and lunch on Saturday with refreshments
For accommodation please contact us using the given details on the flyer
Looking forward to seeing you there.
God bless you rightly
Apostolic Men's Conference is courtesy of
United Pentecostal Church of Great Britain & Ireland National Men's Department