APOSTOLIC MEN'S CONFERENCE 2019 - WISDOM FOR OUR TIME
Description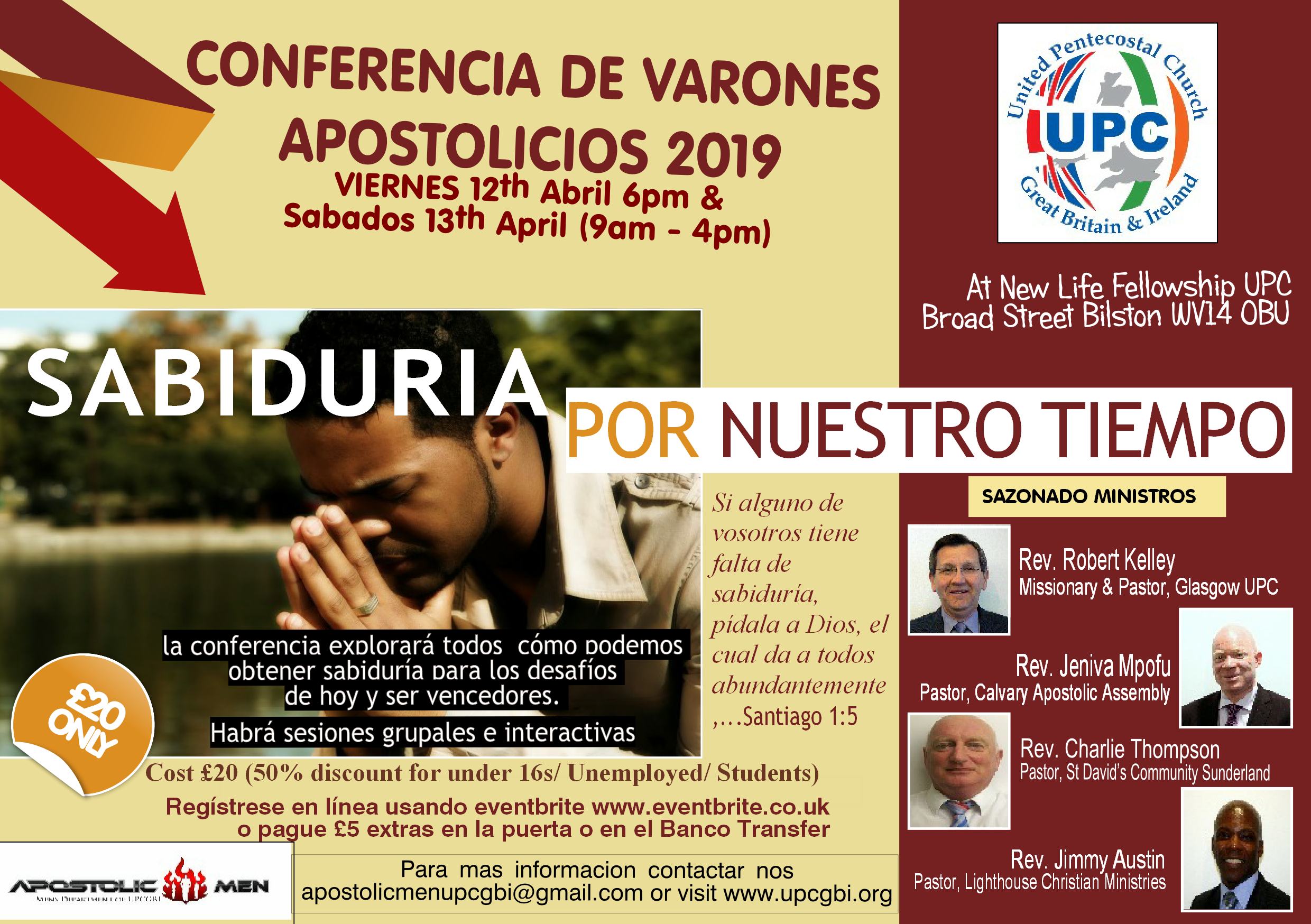 Spanish Flyer - Interprepeters will cover all sessions
Wisdom for our Time is birthed from the understanding that today's challenges facing men everywhere demands men to be strong and able to live a full life through wisdom that comes from the Giver of all good things and the times are in his hands, Our Father in Heaven has promised us this kid of wisdom and is willing to fill us with it.
Reading James Chapter 1 Verses 5 the Bible says - " If any of you lacks wisdom, let him ask of God, who gives to all liberally and without reproach, and it will be given to him."
The conference will be blessed with 4 seasoned ministers who will cover all aspects of wisdom. What God is offering us that we need for today's world and to enhance our relationships in church and outside the church, in our families and at the work place. There will also be interactive group sessions to discuss every aspects of wisdom.
This is one of those conferences that will surely make you the Christian after God's own heart as we become real with Him and with one another. Not to be missed for building up men in the church!
Registration is only £20 for those working and 50% discount for those needing support. It's £5 extra at the door.
Your registration includes a conference pack, dinner on Friday and lunch on Saturday with refreshments
For accommodation please contact us using the given details on the flyer
Looking forward to seeing you there.
God bless you rightly
Apostolic Men's Conference is courtesy of
United Pentecostal Church of Great Britain & Ireland National Men's Department