Description
We´re co-hosting a FREE monetization workshop with Remerge in Berlin on Thursday, the 27th of July! During the workshop, we'll talk about the evolution of mobile advertising and the latest industry trends. Our monetization experts at Glispa will show you how to effectively monetize your app with key strategies and tools to make sure it's successful. Ela Krief from Remerge will break down how to monetize your user base with app retargeting. And there will be a presentation by Shreyas Rajagopalan from Axel Springer on the different forms of native ad monetization at upday.
Join us to get first-hand insights from some of the top monetization experts in the ad tech space.
Meet Your Monetization Experts: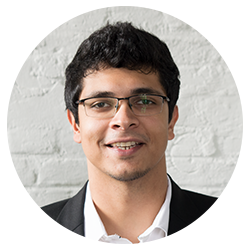 Jeet Thakkar brings over 6 years of mobile and online advertising experience to his role as Glispa Global Group's Associate Director of Business Development. His core focus and expertise lies in working with app developers to enhance their monetization strategies with Avocarrot, Glispa's one-stop app monetization platform powered by actionable user insights. At Glispa, he not only helped launch the SDK-based mediation solution with Avocarrot, he played a pivotal role in the growth of Avocarrot's full stack SSP.
---
Ashwin Shekhar is Senior Director of Business Development for Glispa Global Group's native monetization solution, Avocarrot. With his expertise in the ad tech space, Ashwin helps Glispa increase Avocarrot's SDK footprint across the world and, through the platform, helps app developers monetize ad inventory with full transparency and control.
---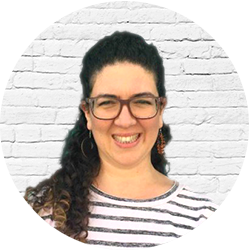 Ela Krief is Remerge's Director of Account Management for EMEA and falafel chef. When she's not making natural soaps from scratch, you can find her managing the campaigns of some of Remerge's biggest clients and using her almost ten years of experience in AdTech to train her team of account experts. Though her initial aspiration in life was to be a car mechanic, Ela's foray into adtech and her work at Remerge has accelerated the growth of her clients' businesses and driven Remerge into first place as the most efficient mobile retargeting solution on the market.
---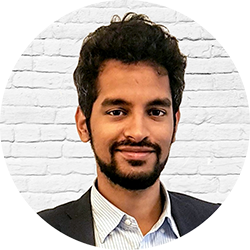 Shreyas Rajagopalan is the Head of Programmatic Advertising at upday, a premium news app prominently integrated into all flagship Samsung phones. With over 10M MAU, upday is on track to be the largest mobile news app in Europe. Prior to upday, Shreyas was in-charge of advertising monetisation at LOVOO where he helped build up their native advertising and programmatic stack.