Description
We´re co-hosting a FREE app monetization workshop with NASSCOM Startups in Mumbai on Tuesday, the 7th of November! Together, we'll be doing a deep dive into how to make more money from your app. We'll cover a spectrum of topics within the mobile industry:
Enhancing ad revenue with mediation
The evolution of mobile advertising
Here are some of the key takeaways you can expect:

An in-depth look at the mobile advertising space in India

An introduction to ad mediation, programmatic buying and native advertising

Consultation on how you can pick the right monetization mix to fit your needs
The interactive workshop will be led by Glispa's monetization expert, Jeet Thakkar, from 4:00pm - 6:00pm at the NASSCOM Startups warehouse in Mumbai and then we'll all head over to enjoy some snacks/dinner (on us)!


RSVP now as space is limited.
---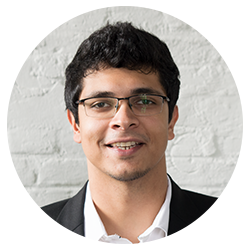 Jeet Thakkar brings over 6 years of mobile and online advertising experience to his role as Glispa Global Group's Associate Director of Business Development. His core focus and expertise lies in working with app developers to enhance their monetization strategies with Avocarrot, Glispa's one-stop app monetization platform powered by actionable user insights. At Glispa, he not only helped launch the SDK-based mediation solution with Avocarrot, he played a pivotal role in the growth of Avocarrot's full stack SSP.
---
About Glispa Global Group...
Glispa Global Group is a mobile ad tech pioneer that provides a full suite of technology-based services, partnering with global advertisers, app developers and publishers to enable them to reach their mobile user acquisition and monetization goals.
Avocarrot, Glispa's native monetization platform for app developers, combines a programmatic exchange and a mediation solution in a single platform, making it a one-stop solution to boost ad revenue.

About NASSCOM 10000 Start-ups...
NASSCOM 10000 Start-ups is India's leading platform providing collaboration opportunities for all stakeholders of the start-up ecosystem in India. Spread across a network of 10 incubation centers across the country.
The program's focus is to help start-ups who are product ready and have reasonable traction to grow and scale through our wide industry connects and huge partner network. The program is a series of small and big sessions and workshops such as Mentor 101, Investor 101 including other equally impactful events. Each shortlisted start-up receives a welcome kit, popularly called Startup Kit, as an encouragement for them to use latest online tech tools to help them along their journey.
Start-ups can also leverage the pan-India network of Start-up warehouses spread across 10 cities in the country providing opportunity for incubation and co-working with other start-ups in the technology domain enabling a truly national outreach and support network.