Description
Branch and Glispa are excited to partner for Mobile Growth Developer Edition, where we'll tackle some of the challenges of growing on mobile in a series of short talks.
Gear up to deep dive into the latest Growth, Acquisition, and Monetization Techniques.
Session 1: The Evolution of Deep Linking
As native app usage continues to rise, the importance of seamless deep linking into the app from the mobile web and other channels becomes exponentially more important. In this talk, we will take you through the evolution of deep linking. We will discuss the archaic custom URI schemes, Apple's introduction of Universal Links in iOS 9, technical workarounds for each of the major platforms (Facebook, WeChat, Twitter) necessary to create a deferred deep linking system that works everywhere.
Session 2: How you can make more money from your app.
We'll cover a spectrum of topics within the mobile industry, including how to enhance revenue with ad mediation, and make mobile native ads a success. Some of the key takeaways you can expect to include an in-depth look at the mobile advertising space in India, an intro to ad mediation, programmatic buying and native advertising, and consultation on how you can pick the right monetization mix to fit your needs.
The interactive workshop will be led by Glispa's monetization expert, Jeet Thakkar, and Branch's tech evangelist, Ankit Saxena, from 6:30pm - 8:30pm at CoWrks New Indiranagar in Bangalore!
RSVP now as space is limited.
---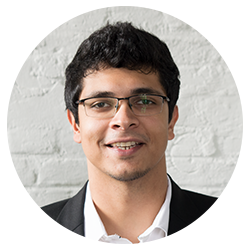 Jeet Thakkar brings over 6 years of mobile and online advertising experience to his role as Glispa Global Group's Associate Director of Business Development. His core focus and expertise lies in working with app developers to enhance their monetization strategies with Avocarrot, Glispa's one-stop app monetization platform powered by actionable user insights. At Glispa, he not only helped launch the SDK-based mediation solution with Avocarrot, he played a pivotal role in the growth of Avocarrot's full stack SSP.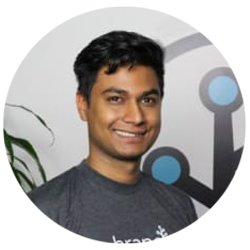 Ankit Saxena is a technology enthusiast with 8 years experience in developing and implementing robust IT solutions across sectors and technology. Currently working as a Technology Evangelist for Branch.io and an independent Product engineering consultant/developer with startups. Ankit's hobby is coding and debugging scripts and he has been doing it for 12 years now in various programming languages. Microsoft ASP.NET, MS SQL Server, Sharepoint, Sql Server Reporting Services, jQuery, Android SDK, PHP, MySQL, jQuery, Mongodb, Redis,Node.js, Angular JS , Express Framework, Parse.
---
About Glispa Global Group...
Glispa Global Group is a mobile ad tech pioneer that provides a full suite of technology-based services, partnering with global advertisers, app developers and publishers to enable them to reach their mobile user acquisition and monetization goals.
Avocarrot, Glispa's native monetization platform for app developers, combines a programmatic exchange and a mediation solution in a single platform, making it a one-stop solution to boost ad revenue.
About Branch...
Branch provides solutions that unify user measurement across different devices, platforms, and channels, and deliver a seamless customer experience no matter where the user comes from. The introduction of mobile has divided today's businesses, causing inaccurate attribution and links that don't work, leading to wasted marketing spend and broken customer journeys. Branch fixes that by providing a holistic view of various user touch points and ensuring that links take the user to the right place on website or native app.