Sales Have Ended
Registrations are closed
Sorry, tickets are no longer available for this event.
Sales Have Ended
Registrations are closed
Sorry, tickets are no longer available for this event.
Description
App-V User Group UK brings together people from the App-V community together to learn about Microsoft App-V from the experts and also share experiences and knowledge with each other.
There will be presentations from various MVPs, bloggers, and even Microsoft employees, giving both an overview/introduction to Microsoft App-V technology as well as a deep dive into the more technical aspects. In between sessions you will find the perfect opportunity to network with fellow professionals or speak to one of our experts face to face!
Entry is free, but spaces are very limited, so please register at the earliest opportunity if you wish to attend. Once capacity is reached, new registrants will be placed on a waiting list - therefore if you have registered and can no longer attend, please let us know as soon as possible.
Please note that this event is intended for those that actually use App-V technology and want to learn more about it. Applicants from sales and recruitment may not be accepted.
If you would like to tweet about the event please use the hashtag #APPVUGUK !
Full session info can be found below:
Thamim Karim - The Circle of Life for an App-V 5.0 Package: From Sequence to Termination
Join this session for a journey through the lifecycle of a Microsoft Application Virtualization (App-V) 5.0 package. From the birth of a sequenced package through deployment, streaming, configuration, updates, connection groups, user customization and eventual termination. This session is based solely on stand-alone mode, demo-driven, behind-the-scenes views of how each part of the application lifecycle is handled by the App-V Client. No ties to Configuration Manager or Full Infrastructure, just an under the hood insight into how App-V applications are handled regardless of delivery mechanisms.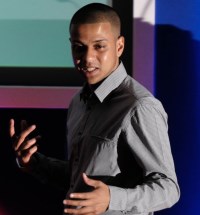 Thamim Karim is an App-V specialist, working at Microsoft within Premier Field Engineering. His role involves him travelling Europe and the rest of world talking to customers about App-V and their wider desktop strategies. Thamim also runs one of the leading App-V 5.0 blogs at www.virtualvibes.co.uk. He has spoken to customers across the globe about App-V in a range of formats from formal workshops to informal chalk and talks and also presented at numerous different conferences and events.
Blog: http://www.virtualvibes.co.uk/
Twitter: https://twitter.com/ThamimKarim
Nicke Källén - App-V Sequencing Blocks!
The ever changing of the best practice for App-V 5.0 continues to evolve! Once again we will revisit the best practice for App-V and how the game changed for App-V 5.0 SP2 HF4. What challenges were solved in HF4, what performance fixes were in the release and how can one continue to have a high success rate with sequencing applications?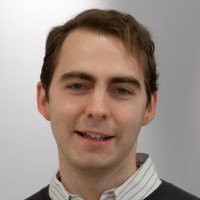 Nicke is a dedicated and passionate App-V specialist - and is especially dedicated to sequencing apps! Having worked within the IT industry since 2004, he is always eager to learn more about applications and all the fun problems they challenge IT departments with! Nicke has received the App-V Most Valuable Professional (MVP) award for the past five years.
Blog: http://www.applepie.se
Twitter: https://twitter.com/znackattack
Dan Gough - How to Troubleshoot App-V 5 (Like a Ninja)
Troubleshooting virtual applications can be a bit of a black art, and the game has completely changed from App-V v4 to v5. This session will demonstrate the basic strategies that should be part of every application sequencer's toolkit, though to more advanced tricks to get those troublesome apps to behave!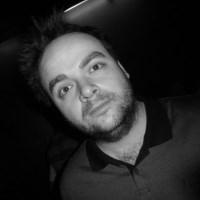 Dan is an application packaging consultant, currently working with add3. He has over ten years experience of working with Windows Installer technology (both creating installers for ISVs and enterprise repackaging) and for the past five years also specialising in App-V. Dan regularly contributes how-to guides, bugs and workarounds and anything else related to App-V on his blog.
Blog: http://packageology.com
Twitter: https://twitter.com/packageologist
Falko Gräfe - Underutilized? Reporting Capabilities in and out of App-V 5
Are you wondering how your App-V 5 applications are used? Are you afraid of entering the abyss of SQL Server Reporting Services? Do you think that App-V Reporting is limited to native deployments? During this session you will see how the App-V Client collects usage data and how it can be collected as plain XML files or as SQL data. And you will be taken by your hand to create meaningful reports not only in SQL Reporting Services, but also in Excel.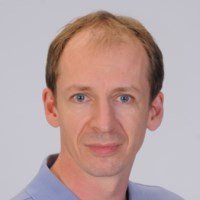 Falko has been working as a Consultant and Architect at various IT service companies for more than 10 years. He now works in the global Hosted Desktop team at Evonik Industries (www.evonik.com) in Germany. Besides technical certifications for desktop virtualization products, Falko is a Most Valuable Professional (MVP) for Microsoft App-V.
Blog: http://kirxblog.wordpress.com
Twitter: https://twitter.com/kirk_tn
Nathan Sperry - Introducing the App-V 5 Configuration Editor (ACE)
The App-V 5 Configuration Editor (ACE) provides an easy way to modify App-V 5 Dynamic Configuration files. These files provide a powerful mechanism to modify the settings associated with an App-V package when it's deployed to a client or launched by a user. Unfortunately, it involves some manual manipulation and a detailed understanding of the XML schema/file structure. We all know what manual intervention and lack of a proper XML schema leads to human errors! ACE provides a simple GUI interface to allow App-V engineers to modify these files quickly and easily and cut out those pesky syntax errors!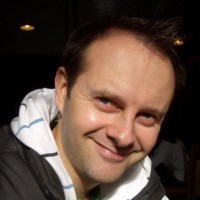 Nathan is an experienced virtualisation consultant, who has been working with App-V since the 'Softricity SoftGrid' days back in 2005. He is also the co-owner of Virtual Engine Limited (www.virtualengine.co.uk), the Dynamic Desktop Delivery Specialists, providing consultancy services on various desktop virtualisation solutions to organisations around Europe. Along with working with App-V Nathan is also a RES Software Valuable Professional.
Blog: http://virtualengine.co.uk/category/blog.
Twitter: https://twitter.com/nathan_sperry
Bram Wolfs - How to Simplify Your App-V 5 Deployment With App-V Scheduler (99% Live Demo!)
App-V Scheduler provides a powerful and simple way to deliver and manage App-V 5 packages in Citrix/RDS environments without the need for a full App-V 5 infrastructure model. Just place the packages on a share and App-V Scheduler will do the rest for you. App-V Scheduler is MCS and PVS aware and is especially designed to work in combination with User Environment Management (UEM) tools. In this session I will demonstrate how App-V Scheduler works in combination with RES Workspace Manager, from adding new packages and performing version updates to remotely managing packages with App-V Scheduler Central View, everything comes to the table in this demo.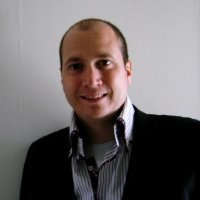 Bram is an IT Consultant with a wide range of experience in the IT industry, his primary focus and interest is around Application Delivery and SBC\VDI solutions from Microsoft and Citrix. Bram supports customers with building their IT infrastructure from the ground up and to get the most out of there running infrastructure to increase customer productivity. Bram is awarded Microsoft Most Valuable Professional (MVP) for App-V and RES Software Valued Professional (RSVP). Besides his job as consultant he spends time in developing tools to support his daily job, several of these are available through bramwolfs.com.
Blog: http://bramwolfs.com
Twitter: https://twitter.com/bramwolfs
Rory Monaghan - App-V vs the Competition
In this session I will cover some of the alternatives to App-V, sharing what it is that I like about each and what I dislike. Wrapping up with how I feel App-V compares and where it fits in the market today and in the near future.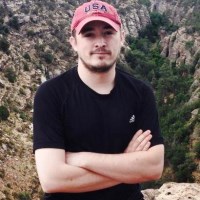 Rory has been working with App-V since 2007 for customers in a variety of industries and of varying sizes. He works as a Solutions Architect for a company called nGenx that provides hosted Cloud solutions and is currently residing in Phoenix, Arizona but is originally from Galway, Ireland. He is a Most Valuable Professional (MVP) for Microsoft App-V.
Blog: http://www.rorymon.com
Twitter: https://twitter.com/Rorymon