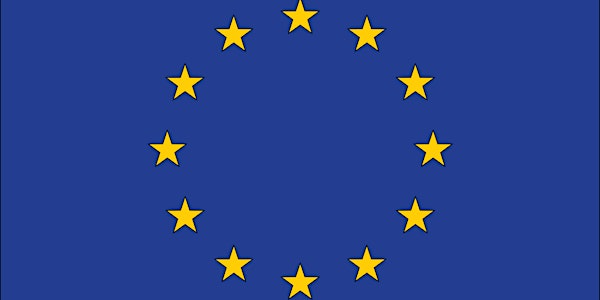 Application for Travel Support for UK-based R&D SMEs to Attend H2020 Broker...
Sales Have Ended
Registrations are closed
The application deadline has now passed, no further applications will be accepted.
Description
Are you looking for collaboration opportunities? Do you want to find partners for your H2020 project in ICT or Circular Economy (especially plastics)?
Apply now for up to £500 towards travel and accommodation costs to attend an international brokerage event. To be eligible for support, you need to be a UK-based R&D performing SME according to the EU definition (see definition here).
To apply for travel support:
In ticket type, select the event for which you wish to receive travel support to attend (only select ONE event).

Click

the

"Green Register"

button above to access the application form.

Complete the application form in as much detail as possible.
Note that this is a competitive process. Your application will be assessed, and only a limited number of companies will receive support. Deadline for applications is 9am on Monday, 12th August 2019.
Further information is below – please read carefully before applying.
*******************
Innovate UK and the Knowledge Transfer Network are offering UK-based R&D performing SMEs the opportunity to receive a contribution of up to £500 towards travel and accommodation costs to attend one of the following international brokerage events.
Please note that applying for travel support does not guarantee you a place at one of these events. You need to register separately for the events as soon as possible using the links below. Do not wait for the decision on the travel award –spaces at the events are limited!
1. ICT Proposers Day 2019: 19th and 20th September, Helsinki, Finland. Register here.

2. Climate Action, Environment, Resource Efficiency and Raw Materials: 16th and 17th September, Brussels, Belgium. Register here.

The events target potential applicants to the 2020 calls for Horizon 2020 and will include dedicated networking and brokerage activities to help participants identify collaboration opportunities and find suitable partners. It is important that you are familiar with the participation rules for the Horizon 2020 programme. You also need to understand the priorities and topics of calls included within the scope of the event you wish to attend. The call topics relevant to each event can be browsed on the European Commission's Funding and tender portal. The ICT work programme is available here and the Climate Action, Environment, Resource Efficiency and Raw Materials work programme is available here.
If successful in your application for travel and accommodation costs, you will receive support prior to the event to help you get the maximum benefit from attending. Please note, successful applicants will need to adhere to KTN's policy for reasonable travel expenses, a copy will be provided to successful applicants.