Applications for Ceramics in 3D Printing/Additive Manufacturing Special Interest Group

Thursday, 8 February 2018 from 10:00 to 16:00 (GMT)
Event Details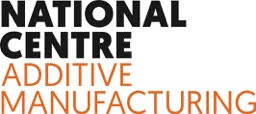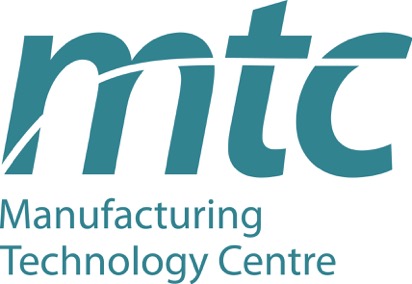 This event will bring together industry, supply chain, end users and academia either working in AM/3D printing presently or interested in exploring where this technology might apply to new products.
The event has been brought together by the AM Special Interest group and the MTC. The afternoon session features an interactive workshop where we hope to work through project ideas and explore future funding opportunities to take ideas forward.

10:00 Coffee, Registration and Networking
10:30 Welcome and Introduction to SIG and event - Louise Jones, KTN
10:40 Setting the Scene for Ceramics, markets, stats, opportunities? Tech types. Tom Wasley, MTC
11:00 Keynote Presentation on AM applications in Ceramics Zoran Ostic, Lithoz
11:30 Material and Technology Advancements
Brian Derby, Manchester
Prof Mike Bradley, Wolfson Centre, University of Greenwich
Applications Adopting Ceramic AM
Dr Samantha Thomas, Johnson Matthey
Jonathan Phillips, Morgan Advanced Materials
12:30 Pitching ideas and needs session
13:00 Lunch break and Networking
14:00 Facilitated workshop/matrix/collaboration session
15:30 Report back on session
15:45 Close & Optional tours

When & Where

Manufacturing Technology Centre (MTC)
Ansty Park
CV7 9JU Coventry
United Kingdom


Thursday, 8 February 2018 from 10:00 to 16:00 (GMT)
Add to my calendar
Organiser
The Knowledge Transfer Network is the UK's innovation network. We bring together business, entrepreneurs, academics and funders to develop new products, processes and services.
We can help you develop ideas, expertise and technologies, that have the potential to be world-beating products. Central to what we do is the initiation and building of collaborations.
View our privacy policy <A TITLE="KTN Privacy policy" HREF="https://www.ktn-uk.co.uk/privacy" TARGET="_blank" REL="noreferrer noopener nofollow noopener noreferrer nofollow noreferrer noopener noopener noopener noopener noopener noreferrer noopener nofollow noopener noreferrer nofollow noreferrer noopener noopener noopener noopener noopener noreferrer noopener nofollow noopener noreferrer nofollow noreferrer noopener noopener noopener noopener noopener noreferrer noopener nofollow noopener noreferrer nofollow noreferrer noopener noopener noopener noopener noopener noreferrer noopener nofollow noopener noreferrer nofollow noreferrer noopener noopener noopener noopener noopener noreferrer noopener nofollow noopener noreferrer nofollow noreferrer noopener noopener noopener noopener noopener noreferrer noopener nofollow noopener noreferrer nofollow noreferrer noopener noopener noopener noopener noopener noreferrer noopener nofollow noopener noreferrer nofollow noreferrer noopener noopener noopener noopener noopener noreferrer noopener nofollow noopener noreferrer nofollow noreferrer noopener noopener noopener noopener noopener noreferrer noopener nofollow noopener noreferrer nofollow noreferrer noopener noopener noopener noopener noopener noreferrer noopener nofollow noopener noreferrer nofollow noreferrer noopener noopener noopener noopener noopener noreferrer noopener nofollow noopener noreferrer nofollow noreferrer noopener noopener noopener noopener noopener noreferrer noopener nofollow noopener noreferrer nofollow noreferrer noopener noopener noopener noopener noopener noreferrer noopener nofollow noopener noreferrer nofollow noreferrer noopener noopener noopener noopener noopener noreferrer noopener nofollow noopener noreferrer nofollow noreferrer noopener noopener noopener noopener noopener noreferrer noopener nofollow noopener noreferrer nofollow noreferrer noopener noopener noopener noopener noopener noreferrer noopener nofollow noopener noreferrer nofollow noreferrer noopener noopener noopener noopener noopener noreferrer noopener nofollow noopener noreferrer nofollow noreferrer noopener noopener noopener noopener noopener noreferrer noopener nofollow noopener noreferrer nofollow noreferrer noopener noopener noopener noopener noopener noreferrer noopener nofollow noopener noreferrer nofollow noreferrer noopener noopener noopener noopener noopener noreferrer noopener nofollow noopener noreferrer nofollow noreferrer noopener noopener noopener noopener noopener noreferrer noopener nofollow noopener noreferrer nofollow noreferrer noopener noopener noopener noopener noopener noreferrer noopener nofollow noopener noreferrer nofollow noreferrer noopener noopener noopener noopener noopener noreferrer noopener nofollow noopener noreferrer nofollow noreferrer noopener noopener noopener noopener noopener noreferrer noopener nofollow noopener noreferrer nofollow noreferrer noopener noopener noopener noopener noopener noreferrer noopener nofollow noopener noreferrer nofollow noreferrer noopener noopener noopener noopener noopener noreferrer noopener nofollow noopener noreferrer nofollow noreferrer noopener noopener noopener noopener noopener noreferrer noopener nofollow noopener noreferrer nofollow noreferrer noopener noopener noopener noopener noopener noreferrer noopener nofollow noopener noreferrer nofollow noreferrer noopener noopener noopener noopener noopener noreferrer noopener nofollow noopener noreferrer nofollow noreferrer noopener noopener noopener noopener noopener noreferrer noopener nofollow noopener noreferrer nofollow noreferrer noopener noopener noopener noopener noopener noreferrer noopener nofollow noopener noreferrer nofollow noreferrer noopener noopener noopener noopener noopener noreferrer noopener nofollow noopener noreferrer nofollow noreferrer noopener noopener noopener noopener noopener noreferrer noopener nofollow noopener noreferrer nofollow noreferrer noopener noopener noopener noopener noopener noreferrer noopener nofollow noopener noreferrer nofollow noreferrer noopener noopener noopener noopener noopener noreferrer noopener nofollow noopener noreferrer nofollow noreferrer noopener noopener noopener noopener noopener noreferrer noopener nofollow noopener noreferrer nofollow noreferrer noopener noopener noopener noopener noopener noreferrer noopener nofollow noopener noreferrer nofollow noreferrer noopener noopener noopener noopener noopener noreferrer noopener nofollow noopener noreferrer nofollow noreferrer noopener noopener noopener noopener noopener noreferrer noopener nofollow noopener noreferrer nofollow noreferrer noopener noopener noopener noopener noopener noreferrer noopener nofollow noopener noreferrer nofollow noreferrer noopener noopener noopener noopener noopener noreferrer noopener nofollow noopener noreferrer nofollow noreferrer noopener noopener noopener noopener noopener noreferrer noopener nofollow noopener noreferrer nofollow noreferrer noopener noopener noopener noopener noopener noreferrer noopener nofollow noopener noreferrer nofollow noreferrer noopener noopener noopener noopener noopener noreferrer noopener nofollow noopener noreferrer nofollow noreferrer noopener noopener noopener noopener noopener noreferrer noopener nofollow noopener noreferrer nofollow noreferrer noopener noopener noopener noopener noopener noreferrer noopener nofollow noopener noreferrer nofollow noreferrer noopener noopener noopener noopener noopener noreferrer noopener nofollow noopener noreferrer nofollow noreferrer noopener noopener noopener noopener noopener noreferrer noopener nofollow nofollow nofollow nofollow nofollow nofollow nofollow nofollow nofollow nofollow nofollow nofollow nofollow nofollow nofollow nofollow nofollow nofollow nofollow nofollow nofollow nofollow nofollow nofollow nofollow nofollow nofollow nofollow nofollow nofollow nofollow nofollow nofollow nofollow nofollow nofollow nofollow nofollow nofollow nofollow nofollow nofollow nofollow nofollow nofollow nofollow nofollow nofollow nofollow nofollow nofollow nofollow nofollow nofollow nofollow nofollow nofollow nofollow nofollow nofollow nofollow nofollow nofollow nofollow nofollow nofollow nofollow nofollow nofollow nofollow nofollow nofollow nofollow nofollow nofollow nofollow nofollow nofollow nofollow nofollow nofollow nofollow nofollow nofollow nofollow nofollow nofollow nofollow nofollow nofollow nofollow nofollow nofollow nofollow nofollow nofollow nofollow nofollow nofollow nofollow nofollow nofollow nofollow nofollow nofollow nofollow nofollow nofollow nofollow nofollow nofollow nofollow nofollow nofollow nofollow nofollow nofollow nofollow nofollow nofollow nofollow nofollow nofollow nofollow nofollow nofollow nofollow nofollow nofollow nofollow nofollow nofollow nofollow nofollow nofollow nofollow nofollow nofollow nofollow nofollow nofollow nofollow nofollow nofollow nofollow nofollow nofollow nofollow nofollow nofollow nofollow nofollow nofollow nofollow nofollow nofollow nofollow nofollow nofollow nofollow nofollow nofollow nofollow nofollow nofollow nofollow nofollow nofollow nofollow nofollow nofollow nofollow nofollow nofollow nofollow nofollow nofollow nofollow nofollow nofollow nofollow nofollow nofollow nofollow nofollow nofollow nofollow nofollow nofollow nofollow nofollow nofollow nofollow nofollow nofollow nofollow nofollow nofollow nofollow nofollow nofollow nofollow nofollow nofollow nofollow nofollow nofollow nofollow nofollow nofollow nofollow nofollow nofollow nofollow nofollow nofollow nofollow nofollow nofollow nofollow nofollow nofollow nofollow nofollow nofollow nofollow nofollow nofollow nofollow nofollow nofollow nofollow nofollow nofollow nofollow nofollow nofollow nofollow nofollow nofollow nofollow nofollow nofollow nofollow nofollow nofollow nofollow nofollow nofollow nofollow nofollow nofollow nofollow nofollow nofollow nofollow nofollow nofollow nofollow nofollow nofollow nofollow nofollow nofollow nofollow nofollow nofollow nofollow nofollow nofollow nofollow nofollow nofollow nofollow nofollow nofollow nofollow nofollow nofollow nofollow nofollow nofollow nofollow nofollow nofollow nofollow nofollow nofollow nofollow nofollow nofollow nofollow nofollow nofollow nofollow nofollow nofollow nofollow nofollow nofollow nofollow nofollow nofollow nofollow nofollow nofollow nofollow nofollow nofollow nofollow nofollow nofollow nofollow nofollow nofollow nofollow nofollow nofollow nofollow nofollow nofollow nofollow nofollow nofollow nofollow nofollow nofollow nofollow nofollow nofollow nofollow nofollow nofollow nofollow nofollow nofollow nofollow nofollow nofollow nofollow nofollow nofollow nofollow nofollow nofollow nofollow nofollow nofollow nofollow nofollow nofollow nofollow nofollow nofollow nofollow nofollow nofollow nofollow nofollow nofollow nofollow nofollow nofollow nofollow nofollow nofollow nofollow nofollow nofollow nofollow nofollow nofollow nofollow nofollow nofollow nofollow nofollow nofollow nofollow nofollow nofollow nofollow nofollow nofollow nofollow nofollow nofollow nofollow nofollow nofollow nofollow nofollow nofollow nofollow nofollow nofollow nofollow nofollow nofollow nofollow nofollow nofollow nofollow nofollow nofollow nofollow nofollow nofollow nofollow nofollow nofollow nofollow nofollow nofollow nofollow nofollow nofollow nofollow nofollow nofollow nofollow nofollow nofollow nofollow nofollow nofollow nofollow nofollow nofollow nofollow nofollow nofollow nofollow nofollow nofollow nofollow nofollow nofollow nofollow nofollow nofollow nofollow nofollow nofollow nofollow nofollow nofollow nofollow nofollow nofollow nofollow nofollow nofollow nofollow nofollow nofollow nofollow nofollow nofollow nofollow nofollow nofollow nofollow nofollow nofollow nofollow nofollow nofollow nofollow nofollow nofollow nofollow nofollow nofollow nofollow nofollow nofollow nofollow nofollow nofollow nofollow nofollow nofollow nofollow nofollow nofollow nofollow nofollow nofollow nofollow nofollow nofollow nofollow nofollow nofollow nofollow nofollow nofollow nofollow nofollow nofollow nofollow nofollow nofollow nofollow nofollow nofollow nofollow nofollow nofollow nofollow nofollow nofollow nofollow nofollow nofollow nofollow nofollow nofollow nofollow nofollow nofollow nofollow nofollow nofollow nofollow nofollow nofollow nofollow nofollow nofollow nofollow nofollow nofollow nofollow nofollow nofollow nofollow nofollow nofollow nofollow nofollow nofollow nofollow nofollow nofollow nofollow nofollow nofollow nofollow nofollow nofollow nofollow nofollow nofollow nofollow nofollow nofollow nofollow nofollow nofollow nofollow nofollow nofollow nofollow nofollow nofollow nofollow nofollow nofollow nofollow nofollow nofollow nofollow nofollow nofollow nofollow nofollow nofollow nofollow nofollow nofollow nofollow nofollow nofollow nofollow nofollow noopener noreferrer nofollow nofollow nofollow nofollow nofollow nofollow nofollow nofollow nofollow nofollow nofollow nofollow nofollow nofollow nofollow nofollow nofollow nofollow nofollow nofollow nofollow nofollow nofollow nofollow nofollow nofollow nofollow nofollow nofollow nofollow nofollow nofollow nofollow nofollow nofollow nofollow nofollow nofollow nofollow nofollow nofollow nofollow nofollow nofollow nofollow nofollow nofollow nofollow nofollow nofollow nofollow nofollow nofollow nofollow nofollow nofollow nofollow nofollow nofollow nofollow nofollow nofollow nofollow nofollow nofollow nofollow nofollow nofollow nofollow nofollow nofollow nofollow nofollow nofollow nofollow nofollow nofollow nofollow nofollow nofollow nofollow nofollow nofollow nofollow nofollow nofollow nofollow nofollow nofollow nofollow nofollow nofollow nofollow nofollow nofollow nofollow nofollow nofollow nofollow nofollow nofollow nofollow nofollow nofollow nofollow nofollow nofollow nofollow nofollow nofollow nofollow nofollow nofollow nofollow nofollow nofollow nofollow nofollow nofollow nofollow nofollow nofollow nofollow nofollow nofollow nofollow nofollow nofollow nofollow nofollow nofollow nofollow nofollow nofollow nofollow nofollow nofollow nofollow nofollow nofollow nofollow nofollow nofollow nofollow nofollow nofollow nofollow nofollow nofollow nofollow nofollow nofollow nofollow nofollow nofollow nofollow nofollow nofollow nofollow nofollow nofollow nofollow nofollow nofollow nofollow nofollow nofollow nofollow nofollow nofollow nofollow nofollow nofollow nofollow nofollow nofollow nofollow nofollow nofollow nofollow nofollow nofollow nofollow nofollow nofollow nofollow nofollow nofollow nofollow nofollow nofollow nofollow nofollow nofollow nofollow nofollow nofollow nofollow nofollow nofollow nofollow nofollow nofollow nofollow nofollow nofollow nofollow nofollow nofollow nofollow nofollow nofollow nofollow nofollow nofollow nofollow nofollow nofollow nofollow nofollow nofollow nofollow nofollow nofollow nofollow nofollow nofollow nofollow nofollow nofollow nofollow nofollow nofollow nofollow nofollow nofollow nofollow nofollow nofollow nofollow nofollow nofollow nofollow nofollow nofollow nofollow nofollow nofollow nofollow nofollow nofollow nofollow nofollow nofollow nofollow nofollow nofollow nofollow nofollow nofollow nofollow nofollow nofollow nofollow nofollow nofollow nofollow nofollow nofollow nofollow nofollow nofollow nofollow nofollow nofollow nofollow nofollow nofollow nofollow nofollow nofollow nofollow nofollow nofollow nofollow nofollow nofollow nofollow nofollow nofollow nofollow nofollow nofollow nofollow nofollow nofollow nofollow nofollow nofollow nofollow nofollow nofollow nofollow nofollow nofollow nofollow nofollow nofollow nofollow nofollow nofollow nofollow nofollow nofollow nofollow nofollow nofollow nofollow nofollow nofollow nofollow nofollow nofollow nofollow nofollow nofollow nofollow nofollow nofollow nofollow nofollow nofollow nofollow nofollow nofollow nofollow nofollow nofollow nofollow nofollow nofollow nofollow nofollow nofollow nofollow nofollow nofollow nofollow nofollow nofollow nofollow nofollow nofollow nofollow nofollow nofollow nofollow nofollow nofollow nofollow nofollow nofollow nofollow nofollow nofollow nofollow nofollow nofollow nofollow nofollow nofollow nofollow nofollow nofollow nofollow nofollow nofollow nofollow nofollow nofollow nofollow nofollow nofollow nofollow nofollow nofollow nofollow nofollow nofollow nofollow nofollow nofollow nofollow nofollow nofollow nofollow nofollow nofollow nofollow nofollow nofollow nofollow nofollow nofollow nofollow nofollow nofollow nofollow nofollow nofollow nofollow nofollow nofollow nofollow nofollow nofollow nofollow nofollow nofollow nofollow nofollow nofollow nofollow nofollow nofollow nofollow nofollow nofollow nofollow nofollow nofollow nofollow nofollow nofollow nofollow nofollow nofollow nofollow nofollow nofollow nofollow nofollow nofollow nofollow nofollow nofollow nofollow nofollow nofollow nofollow nofollow nofollow nofollow nofollow nofollow nofollow nofollow nofollow nofollow nofollow nofollow nofollow nofollow nofollow nofollow nofollow nofollow nofollow nofollow nofollow nofollow nofollow nofollow nofollow nofollow nofollow nofollow nofollow nofollow nofollow nofollow nofollow nofollow nofollow nofollow nofollow nofollow nofollow nofollow nofollow nofollow nofollow nofollow nofollow nofollow nofollow nofollow nofollow nofollow nofollow nofollow nofollow nofollow nofollow nofollow nofollow nofollow nofollow nofollow nofollow nofollow nofollow nofollow nofollow nofollow nofollow nofollow nofollow nofollow nofollow nofollow nofollow nofollow nofollow nofollow nofollow nofollow nofollow nofollow nofollow nofollow nofollow nofollow nofollow nofollow nofollow nofollow nofollow nofollow nofollow nofollow nofollow nofollow nofollow nofollow nofollow nofollow nofollow nofollow nofollow nofollow nofollow nofollow nofollow nofollow nofollow nofollow nofollow nofollow nofollow nofollow nofollow nofollow nofollow nofollow nofollow nofollow nofollow nofollow nofollow nofollow nofollow nofollow nofollow nofollow nofollow nofollow nofollow nofollow nofollow nofollow nofollow nofollow nofollow nofollow nofollow nofollow nofollow nofollow nofollow nofollow nofollow nofollow nofollow nofollow nofollow nofollow nofollow nofollow nofollow nofollow nofollow nofollow nofollow nofollow nofollow nofollow nofollow nofollow nofollow nofollow nofollow nofollow nofollow nofollow nofollow nofollow nofollow nofollow nofollow nofollow nofollow nofollow nofollow nofollow nofollow nofollow nofollow nofollow nofollow nofollow nofollow nofollow nofollow nofollow nofollow nofollow nofollow nofollow nofollow nofollow nofollow nofollow nofollow nofollow nofollow nofollow nofollow nofollow nofollow nofollow nofollow nofollow nofollow nofollow nofollow nofollow nofollow nofollow nofollow nofollow nofollow nofollow nofollow nofollow nofollow nofollow nofollow nofollow nofollow nofollow nofollow nofollow nofollow nofollow nofollow nofollow nofollow nofollow nofollow nofollow nofollow nofollow nofollow nofollow nofollow nofollow nofollow nofollow nofollow nofollow nofollow nofollow nofollow nofollow nofollow nofollow nofollow nofollow nofollow nofollow nofollow nofollow nofollow nofollow nofollow nofollow nofollow nofollow nofollow nofollow nofollow nofollow nofollow nofollow nofollow nofollow nofollow nofollow nofollow nofollow nofollow nofollow nofollow nofollow nofollow nofollow nofollow nofollow nofollow nofollow nofollow nofollow nofollow nofollow nofollow nofollow nofollow nofollow nofollow nofollow nofollow nofollow nofollow nofollow nofollow nofollow nofollow nofollow nofollow nofollow nofollow nofollow nofollow nofollow nofollow nofollow nofollow nofollow nofollow nofollow nofollow nofollow nofollow nofollow nofollow nofollow nofollow nofollow nofollow nofollow nofollow nofollow nofollow nofollow nofollow nofollow nofollow nofollow nofollow nofollow nofollow nofollow nofollow nofollow nofollow nofollow nofollow nofollow nofollow nofollow nofollow nofollow nofollow nofollow nofollow nofollow nofollow nofollow nofollow nofollow nofollow nofollow nofollow nofollow nofollow nofollow nofollow nofollow nofollow nofollow nofollow nofollow nofollow nofollow nofollow nofollow nofollow nofollow nofollow nofollow nofollow nofollow nofollow nofollow nofollow nofollow nofollow nofollow nofollow nofollow nofollow nofollow nofollow nofollow nofollow nofollow nofollow nofollow nofollow nofollow nofollow nofollow nofollow nofollow nofollow nofollow nofollow nofollow nofollow nofollow nofollow nofollow nofollow nofollow nofollow nofollow nofollow nofollow nofollow nofollow nofollow nofollow nofollow nofollow nofollow nofollow nofollow nofollow nofollow nofollow nofollow nofollow nofollow nofollow nofollow nofollow nofollow nofollow nofollow nofollow nofollow nofollow nofollow nofollow nofollow nofollow nofollow nofollow nofollow nofollow nofollow nofollow nofollow nofollow nofollow nofollow nofollow nofollow nofollow nofollow nofollow nofollow nofollow nofollow nofollow nofollow nofollow nofollow nofollow nofollow nofollow nofollow nofollow nofollow nofollow nofollow nofollow nofollow nofollow nofollow nofollow nofollow nofollow nofollow nofollow nofollow nofollow nofollow nofollow nofollow nofollow nofollow nofollow nofollow nofollow nofollow nofollow nofollow nofollow nofollow nofollow nofollow nofollow nofollow nofollow nofollow nofollow nofollow nofollow nofollow nofollow nofollow nofollow nofollow nofollow nofollow nofollow nofollow nofollow nofollow nofollow nofollow nofollow nofollow nofollow nofollow nofollow nofollow nofollow nofollow nofollow nofollow nofollow nofollow nofollow nofollow nofollow nofollow nofollow nofollow nofollow nofollow nofollow nofollow nofollow nofollow nofollow nofollow nofollow nofollow nofollow nofollow nofollow nofollow nofollow nofollow nofollow nofollow nofollow nofollow nofollow nofollow nofollow nofollow nofollow nofollow nofollow nofollow nofollow nofollow nofollow nofollow nofollow nofollow nofollow nofollow nofollow nofollow nofollow nofollow nofollow nofollow nofollow nofollow nofollow nofollow nofollow nofollow nofollow nofollow nofollow nofollow nofollow nofollow nofollow nofollow nofollow nofollow nofollow nofollow nofollow nofollow nofollow nofollow nofollow nofollow nofollow nofollow nofollow nofollow nofollow nofollow nofollow nofollow nofollow nofollow nofollow nofollow nofollow nofollow nofollow nofollow nofollow nofollow nofollow nofollow nofollow nofollow nofollow nofollow nofollow nofollow nofollow nofollow nofollow nofollow nofollow nofollow nofollow nofollow nofollow nofollow nofollow nofollow nofollow nofollow nofollow nofollow nofollow nofollow nofollow nofollow nofollow nofollow nofollow nofollow nofollow nofollow nofollow nofollow nofollow nofollow nofollow nofollow nofollow nofollow nofollow nofollow nofollow nofollow nofollow nofollow nofollow nofollow nofollow nofollow nofollow nofollow nofollow nofollow nofollow nofollow nofollow nofollow nofollow nofollow nofollow nofollow nofollow nofollow nofollow nofollow nofollow nofollow nofollow nofollow nofollow nofollow nofollow nofollow nofollow nofollow nofollow nofollow nofollow nofollow nofollow nofollow nofollow nofollow nofollow nofollow nofollow nofollow nofollow nofollow nofollow nofollow nofollow nofollow nofollow nofollow nofollow nofollow nofollow nofollow nofollow nofollow nofollow nofollow nofollow nofollow nofollow nofollow nofollow nofollow nofollow nofollow nofollow nofollow nofollow nofollow nofollow nofollow nofollow nofollow nofollow nofollow nofollow nofollow nofollow nofollow nofollow nofollow nofollow nofollow nofollow nofollow nofollow nofollow nofollow nofollow nofollow nofollow nofollow nofollow nofollow nofollow nofollow nofollow nofollow nofollow nofollow nofollow nofollow nofollow nofollow nofollow nofollow nofollow nofollow nofollow nofollow nofollow nofollow nofollow nofollow nofollow nofollow nofollow nofollow nofollow nofollow nofollow nofollow nofollow nofollow nofollow nofollow nofollow nofollow nofollow nofollow nofollow nofollow nofollow nofollow nofollow nofollow nofollow nofollow nofollow nofollow nofollow nofollow nofollow nofollow nofollow nofollow nofollow nofollow nofollow nofollow nofollow nofollow nofollow nofollow nofollow nofollow nofollow nofollow nofollow nofollow nofollow nofollow nofollow nofollow nofollow nofollow nofollow nofollow nofollow nofollow nofollow nofollow nofollow nofollow nofollow nofollow nofollow nofollow nofollow nofollow nofollow nofollow nofollow nofollow nofollow nofollow nofollow nofollow nofollow nofollow nofollow nofollow nofollow nofollow nofollow nofollow nofollow nofollow nofollow nofollow nofollow nofollow nofollow nofollow nofollow nofollow nofollow nofollow nofollow nofollow nofollow nofollow nofollow nofollow nofollow nofollow nofollow nofollow nofollow nofollow nofollow nofollow nofollow nofollow nofollow nofollow nofollow nofollow nofollow nofollow nofollow nofollow nofollow nofollow nofollow nofollow nofollow nofollow nofollow nofollow nofollow nofollow nofollow nofollow nofollow nofollow nofollow nofollow nofollow nofollow nofollow nofollow nofollow nofollow nofollow nofollow nofollow nofollow nofollow nofollow nofollow nofollow nofollow nofollow nofollow nofollow nofollow nofollow nofollow nofollow nofollow nofollow nofollow nofollow nofollow nofollow nofollow nofollow nofollow nofollow nofollow nofollow nofollow nofollow nofollow nofollow nofollow nofollow nofollow nofollow nofollow nofollow nofollow nofollow nofollow nofollow nofollow nofollow nofollow nofollow nofollow nofollow nofollow nofollow nofollow nofollow nofollow nofollow nofollow nofollow nofollow nofollow nofollow nofollow nofollow nofollow nofollow nofollow nofollow nofollow nofollow nofollow nofollow nofollow nofollow nofollow nofollow nofollow nofollow nofollow nofollow nofollow nofollow nofollow nofollow nofollow nofollow nofollow nofollow nofollow nofollow nofollow nofollow nofollow nofollow nofollow nofollow nofollow nofollow nofollow nofollow nofollow nofollow nofollow nofollow nofollow nofollow nofollow nofollow nofollow nofollow nofollow nofollow nofollow nofollow nofollow nofollow nofollow nofollow nofollow nofollow nofollow nofollow nofollow nofollow nofollow nofollow nofollow nofollow nofollow nofollow nofollow nofollow nofollow nofollow nofollow nofollow nofollow nofollow nofollow nofollow nofollow nofollow nofollow nofollow nofollow nofollow nofollow nofollow nofollow nofollow nofollow nofollow nofollow nofollow nofollow nofollow nofollow nofollow nofollow nofollow nofollow nofollow nofollow nofollow nofollow nofollow nofollow nofollow nofollow nofollow nofollow nofollow nofollow nofollow nofollow nofollow nofollow nofollow nofollow nofollow nofollow nofollow nofollow nofollow nofollow nofollow nofollow nofollow nofollow nofollow nofollow nofollow nofollow nofollow nofollow nofollow nofollow nofollow nofollow nofollow nofollow nofollow nofollow nofollow nofollow nofollow nofollow nofollow nofollow nofollow nofollow nofollow nofollow nofollow nofollow nofollow nofollow nofollow nofollow nofollow nofollow nofollow nofollow nofollow nofollow nofollow nofollow nofollow nofollow nofollow nofollow nofollow nofollow nofollow nofollow nofollow nofollow nofollow nofollow nofollow nofollow nofollow nofollow nofollow nofollow nofollow nofollow nofollow nofollow nofollow nofollow nofollow nofollow nofollow nofollow nofollow nofollow nofollow nofollow nofollow nofollow nofollow nofollow nofollow nofollow nofollow nofollow nofollow nofollow nofollow nofollow nofollow nofollow nofollow nofollow nofollow nofollow nofollow nofollow nofollow nofollow nofollow nofollow nofollow nofollow nofollow nofollow nofollow nofollow nofollow nofollow nofollow nofollow nofollow nofollow nofollow nofollow nofollow nofollow nofollow nofollow nofollow nofollow nofollow nofollow nofollow nofollow nofollow nofollow nofollow nofollow nofollow nofollow nofollow nofollow nofollow nofollow nofollow nofollow nofollow nofollow nofollow nofollow nofollow nofollow nofollow nofollow nofollow nofollow nofollow nofollow nofollow nofollow nofollow nofollow nofollow nofollow nofollow nofollow nofollow nofollow nofollow nofollow nofollow nofollow nofollow nofollow nofollow nofollow nofollow nofollow nofollow nofollow nofollow nofollow nofollow nofollow nofollow nofollow nofollow nofollow nofollow nofollow nofollow nofollow nofollow nofollow nofollow nofollow nofollow nofollow nofollow nofollow nofollow nofollow nofollow nofollow nofollow nofollow nofollow nofollow nofollow nofollow nofollow nofollow nofollow nofollow nofollow nofollow nofollow nofollow nofollow nofollow nofollow noreferrer nofollow noreferrer nofollow noreferrer nofollow noreferrer nofollow nofollow noopener noreferrer nofollow noreferrer nofollow noreferrer nofollow noreferrer nofollow noreferrer nofollow nofollow noopener noreferrer nofollow noreferrer nofollow noreferrer nofollow noreferrer nofollow noreferrer nofollow nofollow noopener noreferrer nofollow noreferrer nofollow noreferrer nofollow noreferrer nofollow noreferrer nofollow nofollow noopener noreferrer nofollow noreferrer nofollow noreferrer nofollow noreferrer nofollow noreferrer nofollow nofollow noopener noreferrer nofollow noreferrer nofollow noreferrer nofollow noreferrer nofollow noreferrer nofollow nofollow noopener noreferrer nofollow noreferrer nofollow noreferrer nofollow noreferrer nofollow noreferrer nofollow nofollow noopener noreferrer nofollow noreferrer nofollow noreferrer nofollow noreferrer nofollow noreferrer nofollow nofollow noopener noreferrer nofollow noreferrer nofollow noreferrer nofollow noreferrer nofollow noreferrer nofollow nofollow noopener noreferrer nofollow noreferrer nofollow noreferrer nofollow noreferrer nofollow noreferrer nofollow nofollow noopener noreferrer nofollow noreferrer nofollow noreferrer nofollow noreferrer nofollow noreferrer nofollow nofollow noopener noreferrer nofollow noreferrer nofollow noreferrer nofollow noreferrer nofollow noreferrer nofollow nofollow noopener noreferrer nofollow noreferrer nofollow noreferrer nofollow noreferrer nofollow noreferrer nofollow nofollow noopener noreferrer nofollow noreferrer nofollow noreferrer nofollow noreferrer nofollow noreferrer nofollow nofollow noopener noreferrer nofollow noreferrer nofollow noreferrer nofollow noreferrer nofollow noreferrer nofollow nofollow noopener noreferrer nofollow noreferrer nofollow noreferrer nofollow noreferrer nofollow noreferrer nofollow nofollow noopener noreferrer nofollow noreferrer nofollow noreferrer nofollow noreferrer nofollow noreferrer nofollow nofollow noopener noreferrer nofollow noreferrer nofollow noreferrer nofollow noreferrer nofollow noreferrer nofollow nofollow noopener noreferrer nofollow noreferrer nofollow noreferrer nofollow noreferrer nofollow noreferrer nofollow nofollow noopener noreferrer nofollow noreferrer nofollow noreferrer nofollow noreferrer nofollow noreferrer nofollow nofollow noopener noreferrer nofollow noreferrer nofollow noreferrer nofollow noreferrer nofollow noreferrer nofollow nofollow noopener noreferrer nofollow noreferrer nofollow noreferrer nofollow noreferrer nofollow noreferrer nofollow nofollow noopener noreferrer nofollow noreferrer nofollow noreferrer nofollow noreferrer nofollow noreferrer nofollow nofollow noopener noreferrer nofollow noreferrer nofollow noreferrer nofollow noreferrer nofollow noreferrer nofollow nofollow noopener noreferrer nofollow noreferrer nofollow noreferrer nofollow noreferrer nofollow noreferrer nofollow nofollow noopener noreferrer nofollow noreferrer nofollow noreferrer nofollow noreferrer nofollow noreferrer nofollow nofollow noopener noreferrer nofollow noreferrer nofollow noreferrer nofollow noreferrer nofollow noreferrer nofollow nofollow noopener noreferrer nofollow noreferrer nofollow noreferrer nofollow noreferrer nofollow noreferrer nofollow nofollow noopener noreferrer nofollow noreferrer nofollow noreferrer nofollow noreferrer nofollow noreferrer nofollow nofollow noopener noreferrer nofollow noreferrer nofollow noreferrer nofollow noreferrer nofollow noreferrer nofollow nofollow noopener noreferrer nofollow noreferrer nofollow noreferrer nofollow noreferrer nofollow noreferrer nofollow nofollow noopener noreferrer nofollow noreferrer nofollow noreferrer nofollow noreferrer nofollow noreferrer nofollow nofollow noopener noreferrer nofollow noreferrer nofollow noreferrer nofollow noreferrer nofollow noreferrer nofollow nofollow noopener noreferrer nofollow noreferrer nofollow noreferrer nofollow noreferrer nofollow noreferrer nofollow nofollow noopener noreferrer nofollow noreferrer nofollow noreferrer nofollow noreferrer nofollow noreferrer nofollow nofollow noopener noreferrer nofollow noreferrer nofollow noreferrer nofollow noreferrer nofollow noreferrer nofollow nofollow noopener noreferrer nofollow noreferrer nofollow noreferrer nofollow noreferrer nofollow noreferrer nofollow nofollow noopener noreferrer nofollow noreferrer nofollow noreferrer nofollow noreferrer nofollow noreferrer nofollow nofollow noopener noreferrer nofollow noreferrer nofollow noreferrer nofollow noreferrer nofollow noreferrer nofollow nofollow noopener noreferrer nofollow noreferrer nofollow noreferrer nofollow noreferrer nofollow noreferrer nofollow nofollow noopener noreferrer nofollow noreferrer nofollow noreferrer nofollow noreferrer nofollow noreferrer nofollow nofollow noopener noreferrer nofollow noreferrer nofollow noreferrer nofollow noreferrer nofollow noreferrer nofollow nofollow noopener noreferrer nofollow noreferrer nofollow noreferrer nofollow noreferrer nofollow noreferrer nofollow nofollow noopener noreferrer nofollow noreferrer nofollow noreferrer nofollow noreferrer nofollow noreferrer nofollow nofollow noopener noreferrer nofollow noreferrer nofollow noreferrer nofollow noreferrer nofollow noreferrer nofollow nofollow noopener noreferrer nofollow no