Applied biomechanics of the shoulder- a functional approach to rehabilitati...
Description
Due to current difficult financial situation for most osteopaths, the UCO has decided to support you accessing CPD by offering payments in two 50% instalments (up to 6 weeks prior to the course-i.e 29 August 2020). The first payment is processed on Eventbrite when you book your place, and for the second payment, the UCO finance team will contact you a couple of weeks before the course.


About the course

In this 2 day practical course the biomechanics of the shoulder girdle will be explored in common function and in some sports activities. The integrated nature of the body mechanics and its physiological components will inform an osteopathic approach to the evaluation and treatment of different conditions.
Starting with a review of relevant literature in the fields of fascial sciences and neuro-biomechanics, the course will focus on the practical applications of this theoretical framework in everyday practice.
The biomechanical understanding of human movement is based on the concepts of Applied Functional Science® (Gray Institute, USA).
Osteopathic Practice Standards (updated) and other CPD elements covered
B) Knowledge, skills and performance - B1, B2, B3
C) Safety and quality in practice - C1
Learning objectives
Review of relevant shoulder anatomy and osteo-kinematics

Understand the neurophysiological principles of myofascial biomechanics and their application in clinical practice

Understand the biomechanics of the shoulder girdle in different functional environments

Learn how to evaluate biomechanical patterns of function using functional testing

Learn how to create specific functional contexts for the treatment of a range of dysfunctions


Timetable
Day 1
09:00-09:30 Registration
09:30-10:00 Introduction on applied biomechanics - Lecture
10:00-11:00 Osteo-kinematics - Lecture and practical session
11:00-11:15 Break
11:15-12:00 Osteo-kinematics of the shoulder girdle - Lecture
12:00-12:30 Myofascial mechanics and functional loading - Lecture
12:30-13:30 Lunch break
13:30-14:00 Assessment strategies for the shoulder girdle - Practice
14:00-15:00 Elements of differential diagnosis - Lecture
15:00-15:15 Break
15:15-17:30 Treatment techniques for shoulder girdle dysfunctions - Practice
17:30 End of day 1
Day 2
09:30-10:30 Functional measurements - Practical session
10:30-10:45 Break
10:45-11:15 Proximal acceleration - Lecture
11:15-12:00 Proximal acceleration assessment strategies - Lecture and practical session
12:00-12:30 Proximal acceleration treatment strategies - Lecture
12:30-13:30 Lunch break
13:30-15:00 Case-study based session - Group session / tutorial
15:00-15:30 Break
15:30-16:30 Sport specific biomechanics - Group session
16:30-17:30 Q&A and open discussion - Group session
17:30 End of day 2
Course suitability
The course is suitable for osteopaths, physiotherapists, chiropractors and third and fourth year manual therapy students.

About the course leader
Francesco Contiero is a Physiotherapist and Osteopath based in London. Francesco started his career in Italy as a physiotherapist. He has completed a Diploma and a postgraduate Master degree in Osteopathy. In addition, he has completed an intensive training program in functional biomechanics developed through the Gray Institute and has earned the distinction of Fellow of Applied Functional Science (FAFS).
Francesco is the Neuroscience and Clinical Neurology Lecturer at the University College of Osteopathy. His academic areas of expertise are neurosciences, sports biomechanics and fascial sciences.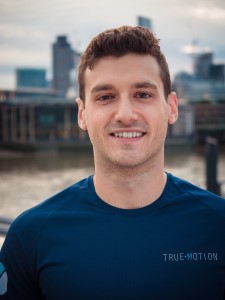 Cancellation policy
The UCO regrets that no refunds can be made for cancelled places unless a substitute participant can be found. The UCO cannot guarantee that any course will run. In the event of your course being cancelled, all paid fees and deposits will be refunded in full.