Description
According to a MarketsandMarkets report, the deep learning market is expected to be worth $1,772.9 Million by 2022, growing a CAGR of 65.3% between 2016 and 2022. This is huge! Now, many people might think that these advanced techniques is out of their reach, but that is not true. A few years ago, Google developed an open source deep learning framework that that is now available for everyone- this is known as Tensorflow which will be the main focus in our bootcamp for applied data science in finance tech.
Companies using Tensorflow include Uber, Amazon, Salesforce, Netflix and many more. Salesforce recently spent 1.2 Billion dollars in 2018 on R&D on machine learning creating automation throughout their sales systems that would rank customers in order to prioritize, automate customer services through chatbots, and provide deep analysis of customers based on their phone number, email, company, job title, location and more.
We present to you the most advanced cutting edge projects in 2019 taught by data scientist instructors that have worked in companies in collaboration with Spotify.
We will cover:
Part 1 - Data Preprocessing and exploration
Part 2 - Regression: Simple Linear Regression, Multiple Linear Regression, Polynomial Regression, SVR, Decision Tree Regression, Random Forest Regression
Part 3 - Classification: Logistic Regression, Recurrent Neural networks

Project 1- Detecting Cancer
You will learn
The very important difference between accuracy, precision, and recall

The very important train-test-split
You will accomplish
Building your own CNN using PyTorch

Use your model to recognize cancerous cells in images of cancer, even when you might not be able to spot it yourself

Project 2 - Music Classification
You will learn
How to improve accuracy using residual connections

How to use deep learning approaches wherein a CNN model is trained end-to-end, to predict the genre label of an audio signal, solely using its spectrogram

Stacked models, i.e. model ensembling technique used to combine information from multiple predictive models to generate a new model.
You will accomplish
Structure audio in a way that will allow you to use image recognition tools

Detect the genres of music as it is done in Spotify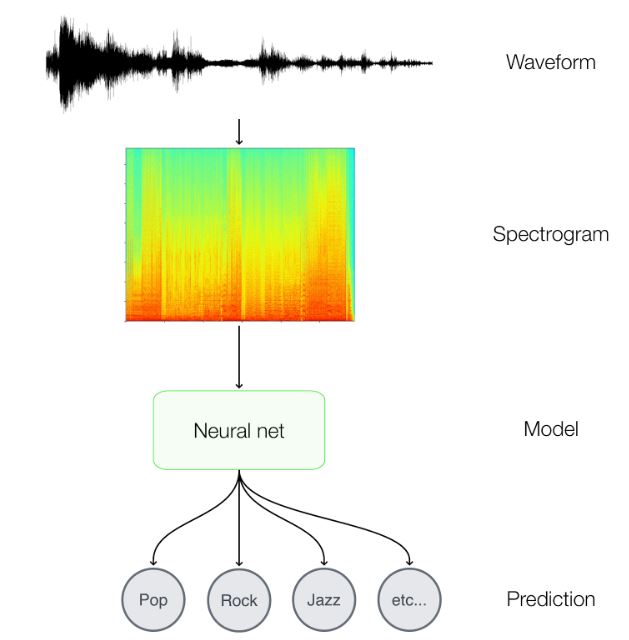 Project 3 - Create a Trading algorithm Simulator with Deep Learning and genetic algorithms
You will learn
Advanced python architecture and classes

The benefits and many use-cases of transfer learning

Advanced pytorch techniques for prediction and genetic algorithms
You will accomplish
An automated trading algorithm that can predict buy/sell/hold signals with the use of genetic algorithms with deep learning

How to plot and verify the accuracy of the dataset using cross fold validation - one of the optimal techniques for estimating the accuracy of the model given new data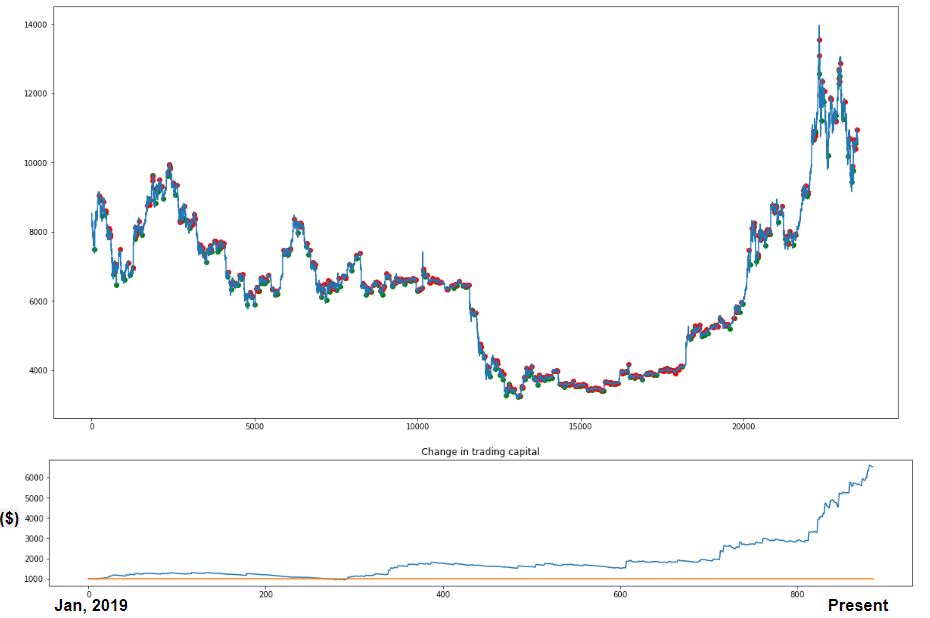 As well, since 60% of the time is spent on debugging our algorithms, we will cover a visual library, Flowpoints ML, that lets us interact and change our algorithm visually and in real time in order to much more efficiently debug and draw interpretability for our algorithms. Flowpoints ML is published in the science article towards data science.
The creator of the deep learning library, Flowpoints ML, will be your instructor for the course. https://github.com/mariusbrataas/flowpoints_ml
Join us and master applied data science for finance today.


---
Our program utilizes the only tech learning platform that gives you automatic feedback on your precise mistake with the use of machine learning.
Our instructors have background in education, machine learning, but also educational technology research. Meaning we combine the best of all fields to provide you a learning experience far superior to anything in the market.
Our program is intensive, thorough, intuitive, visual, and project based. Avoid spending years in academy to master the same concepts when you can learn them in an accelerated program instead. Your time is precious to us. When we say we will provide you with the knowledge required for the industry, we ensure that this is true our you will get your money back 100% guaranteed.
Certificate is awarded to individuals by Sci-Code sponsored by the Research Council of Norway, as well as the Centre for Research and Innovation and Coordination of Mathematics Teaching (matric.no).
"I think the Diggit Academy system for learning React is very good. It's a new way to learn new skills, and I liked it. The system allows the user to get automatic feedback on their precise mistake. I am very satisfied that I can learn new technology so quickly." ~ Jon Magnus Stavik Vold ( ICT Consultant at Ciber Norge AS)
Watch a video of what our previous round of participants say about the bootcamp:
https://www.youtube.com/watch?v=7JxUnjVbm2M
Please contact us at communications.dpt@sci-code.com