Description
Unlock your team's creativity and build your innovation potential
Applied Innovation
through Human-Centred Design
Where will we be in five years time? What do we need to do today to move us forward? How do we know which initiative to invest time and effort into? If you're wrangling with big questions like these, you'll need more than a spreadsheet and vision statement. You need a practical system of problem-solving and a range of skills that can quickly help you build consensus, understand customers and de-risk innovation in your organisation.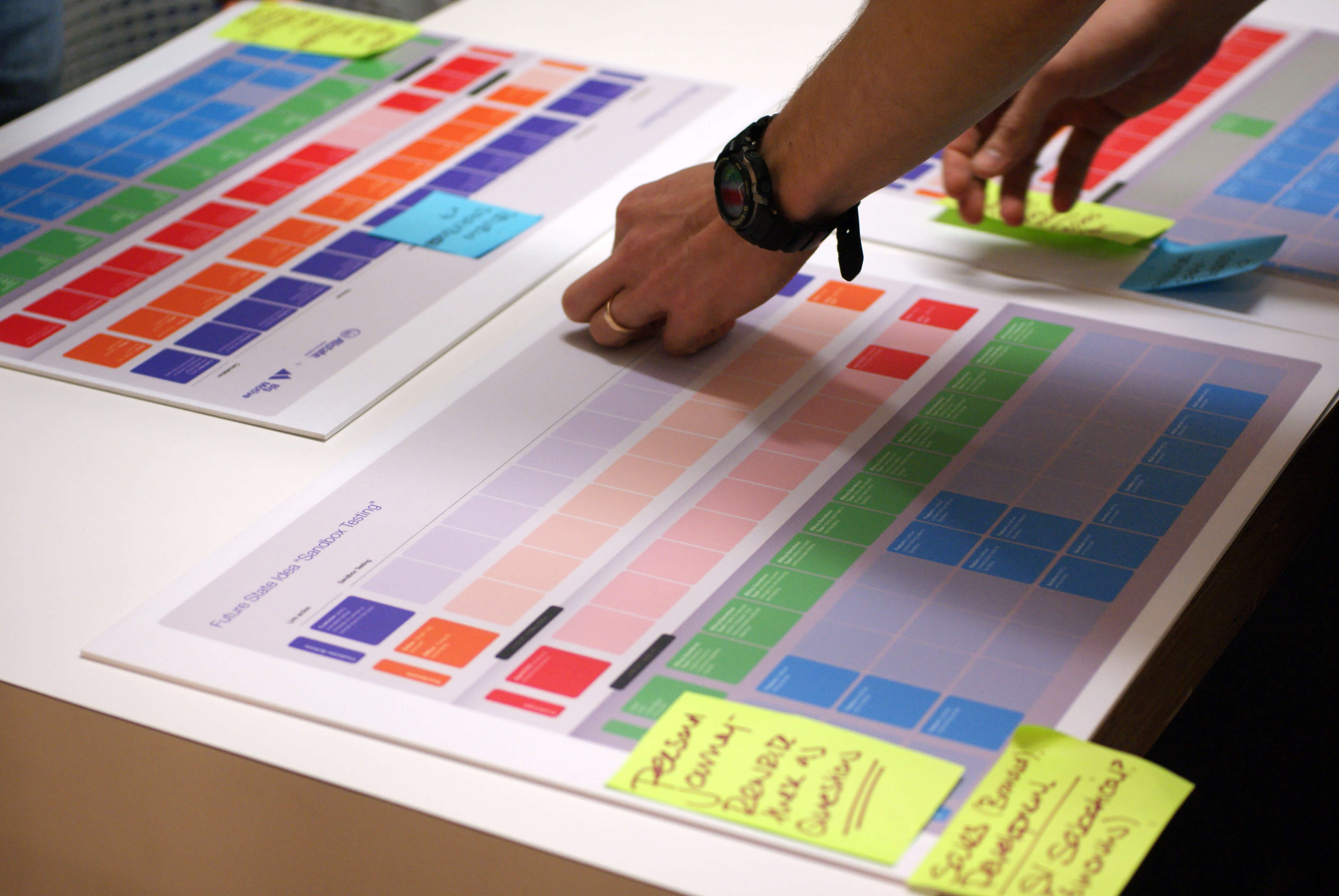 What you'll learn...
Introducing Applied Innovation through Human-Centred Design – a unique high energy course designed to introduce you to the skills required to lead innovation in your organisation. Throughout the day, you'll be exposed to a blend of short lectures and hands-on collaborative project work, learning to apply a series of methods that will:
Enable you to collaborate across disciplines in your organisation

Provide you and your team with practical methods to get started with innovation

Help you fast-track the development of new products, services and processes

Enable you to super-charge your ability to generate ideas that will unlock growth potential in your organisation

Provide you with tools to better understand your customers and what's really driving them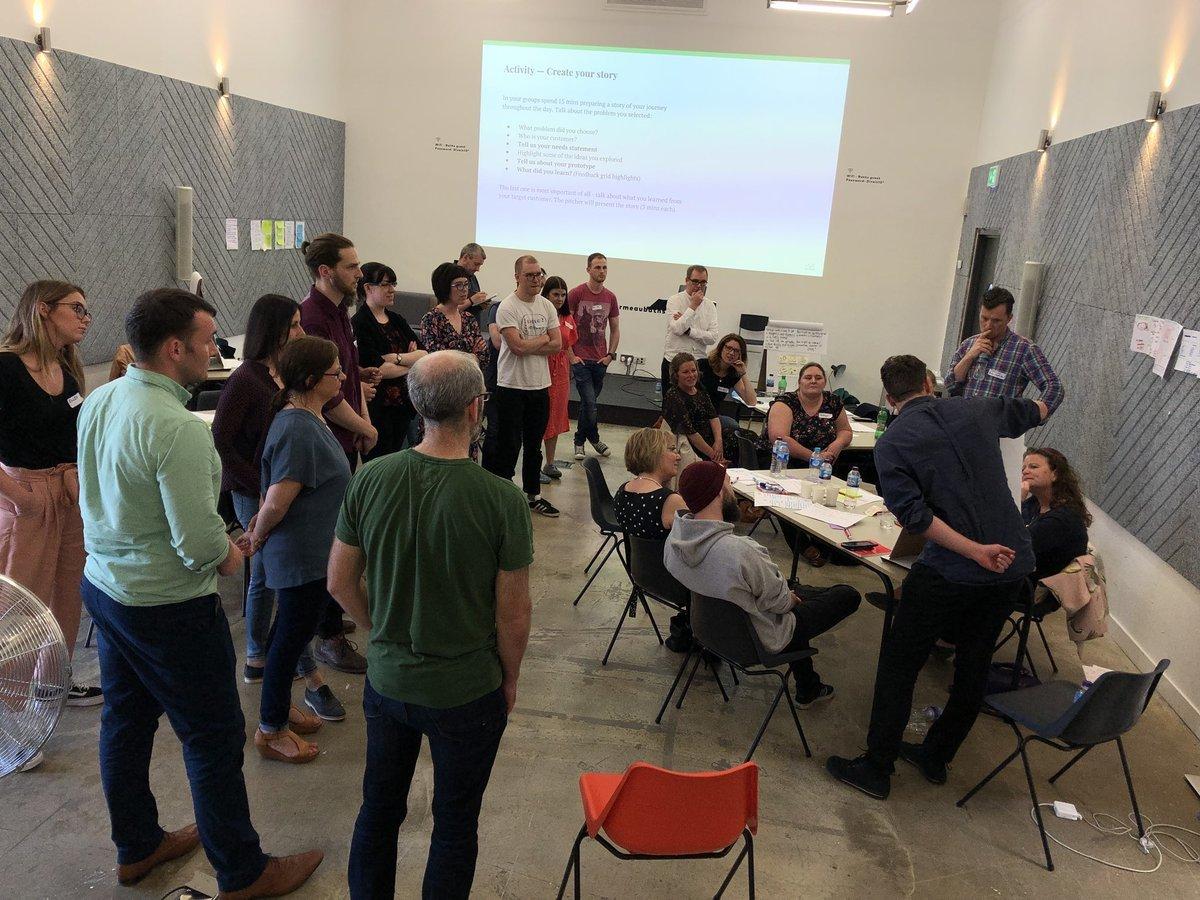 When we're done, you'll know how to...
Clearly articulate the problem you're trying to solve

Conduct qualitative research and identify evidence-based insights

Analyse research to define your customer's job-to-be-done

Think creatively to explore potential solutions

Test, validate and iterate product ideas before committing months to a project
"Big Motive's design thinking programme provides the foundation and tools for teams to tackle problems, validate ideas and accelerate to product-market fit. The Big Motive team brings a wealth of global experience which will test your thinking, encourage collaboration and build a growth mindset. Whether you're trying to improve a service or working on a new product, everyone could benefit from this course".
Sonya Kerr
Catalyst Inc
CEO Peer Support & Co-Founders Wanted Programme Manager

Bio on teachers
Damian is the founder of Big Motive, an experience design and innovation studio with offices in Belfast and London. With a first degree in Industrial product design and a Masters distinction from Brunel University in Design Strategy and Innovation, Damian has worked in design consulting roles for agencies in London and Dublin before establishing Big Motive over 12 years ago. Damian has 20 years experience working in strategic design and innovation and 10 years experience, advising as well as designing digital products and services for startups. This experience extends to advising and leading corporate innovation teams focused on new product development for clients in media, health and financial services. In this time Damian has lead projects to design numerous funded prototype for 'Connected Studio' – the BBC's internal innovation lab.
As a partner at Big Motive, Ryan focuses on delivering and enabling innovation by exploiting the intersection of business, technology and experience, all underpinned by design. Ryan has a first class honours degree in Computing Science, and by bridging a strong engineering background with in-depth product and design thinking, Ryan played a pivotal role shaping multiple digital products and platforms within various companies, including global brands such as Visa and PwC. Before joining Big Motive's leadership team, Ryan was Product Lead at PwC Digital where he pioneered the use of design thinking to help clients of all sizes across various industries to develop innovative solutions that deliver measurable value. Ryan introduced innovation methodologies such as lean start-up and human-centred design to the global PwC network as well as clients ranging in size from early-stage start-ups to blue-chip brands like Unilever, Societe Generale and Asda.