About this Event
About ASIST
ASIST teaches trainees to provide a skilled intervention and develop a collaborative safety plan to keep someone safe and alive. Trusted by professionals yet learnable by anyone, ASIST is the most internationally recognised suicide intervention programme being supported by numerous evaluations, including independent and peer-reviewed studies.
ASIST is a two-day face-to-face workshop featuring powerful audiovisuals, discussions, and simulations.
Learning outcomes:
Being ASIST-trained , you will be better able to:
Understand the ways that personal and societal attitudes affect views on suicide and interventions

Provide guidance and suicide first aid to a person at risk in ways that meet their individual safety needs

Identify the key elements of an effective suicide safety plan and the actions required to implement it

Appreciate the value of improving and integrating suicide prevention resources in the community at large

Recognize other important aspects of suicide prevention including life-promotion and self-care
Who is ASIST for?
ASIST is suitable for all walks of life and is attended by a range of sectors/professions including mental health professionals, nurses, doctors, pharmacists, teachers, counsellors, youth workers, police and prison staff, school support staff, clergy, community volunteers and the wider community. ASIST has also proved very popular with private sector and industry professionals across the board.
It is important that participants recognise that ASIST training is not therapy, and the course content means that anyone with current thoughts of suicide, recent bereavement by suicide or who is struggling with mental health issues should consider whether this is the right time to attend, and should seek appropriate sources of support.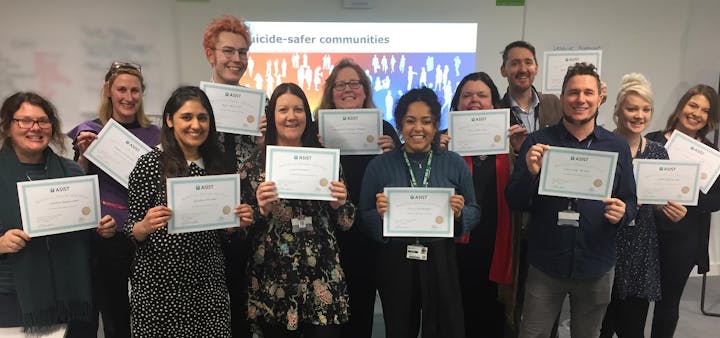 Who are the ASIST trainers?
Terry Rigby (Forward For Life) and Caron Thompson (Common Unity) are ASIST Master Trainers with over 45 years combined experience of working in the mental health, suicide prevention and wellbeing sector both in a strategic and operational capacity. Since 2012, Terry and Caron have delivered suicide prevention training on behalf of Birmingham and Solihull NHS, Sandwell Metropolitan Bourough Council, Dudley Bourough Council and Coventry and Warwickshire NHS Partnership Trust. Training has also been delivered across the UK to private sector and national charitable organisations including IBM, Crisis and BetFred. Since 2012 over 3000 people have benefitted from learning suicide prevention skills through Caron and Terry via a range of training programmes and events.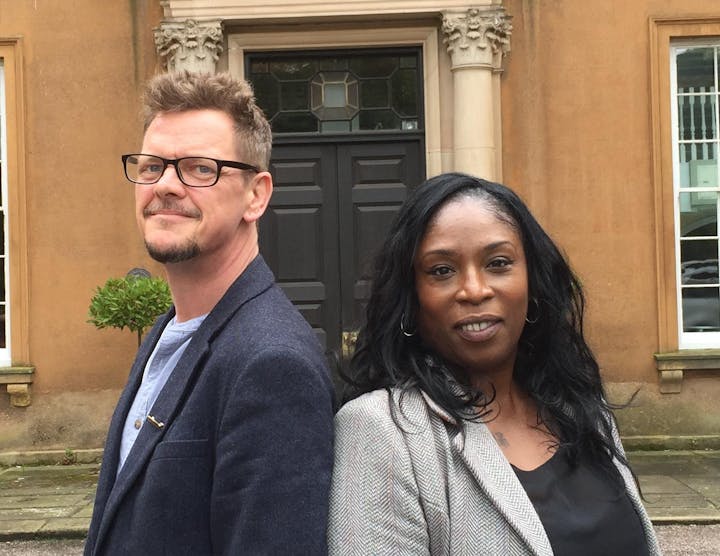 About the Venue:
This ASIST workshop is being held at Urban WorkSpace, 69 Steward Street in Birmingham.
The venue benefits from:
Dedicated Training Space
On site Cafe
On road parking
Refreshments:
Light refreshments will be provided on the day
Please bring your own lunch or alternatively you can purchase food from the Urban Cafe which is onsite.
Payment Options
The Early Bird Rate is available until 5th January 2020 at £145 per delegate. The Standard Delegate Rate after this date is £165.00
Delegate places can be purchased directly through EventBrite or alternatively payments are also available via direct bank transfer and Purchase Order/invoice.
Please contact the organisers directly to discuss this on info@forwardforlife.org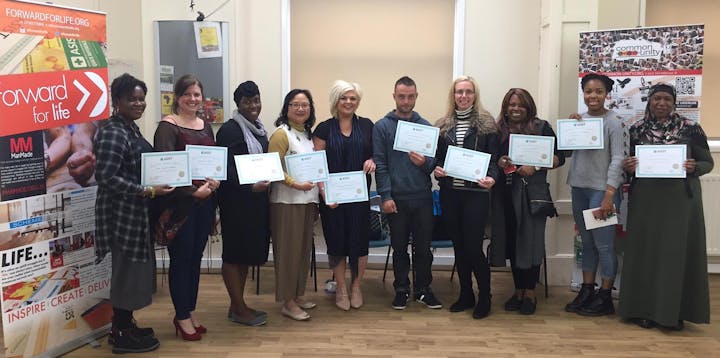 Additional Support:
Forward For Life, Common Unity and Associates work across the UK delivering a range of training options in the area of suicide prevention, mental health and wellbeing.
If you want to know more about what training and peer support programmes we deliver including ASIST, safeTALK and our SCHEMA Suicide Prevention Training Programmes as well as the ManMade Peer support Programme, please do not hesitate to get in touch by emailing us at info@forwardforlife.org