Free evening webinar focusing on how the International Baccalaureate and the UK university application system fit together by IB experts.
About this event
Join EIB Education for an evening webinar, focusing on how the International Baccalaureate and the UK university application system (UCAS) fit together and how you can create a successful UCAS application.
The talk will contain crucial guidance on understanding and navigating the UCAS system, and using your IB diploma to your best advantage when making your university application. We will tackle many of the most frequently asked questions from current and future IB students considering applying to the UK for university.
A full understanding of the UCAS process is vital in creating a strong application, and knowing how to use the academic and extra-curricular strengths of the IB to your advantage will help your profile stand out!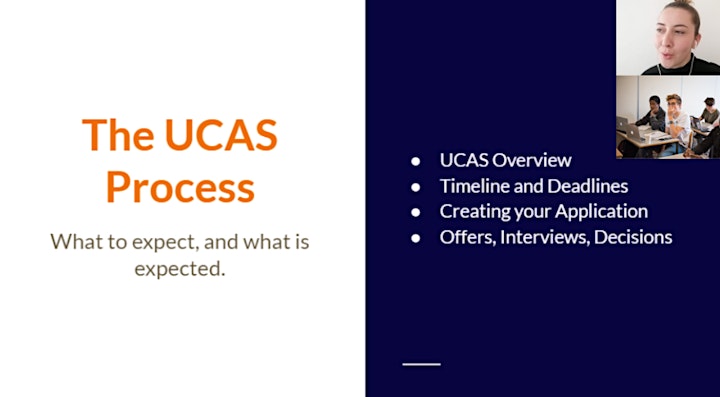 As IB and UK admissions experts, we are perfectly placed to answer any and all questions about using the IB to apply to university in the UK, a highly competitive and at times confusing process:
"What exactly does a 'UCAS' university application consist of?"
"How do UCAS and the IB fit together?"
"Will taking 4 Higher Levels boost my application? "
"What are the deadlines for UCAS submission, and will early submission help my chances of gaining an Oxbridge place?"
"What should I include in my Personal Statement?"
"Do I need to take three sciences to study medicine?"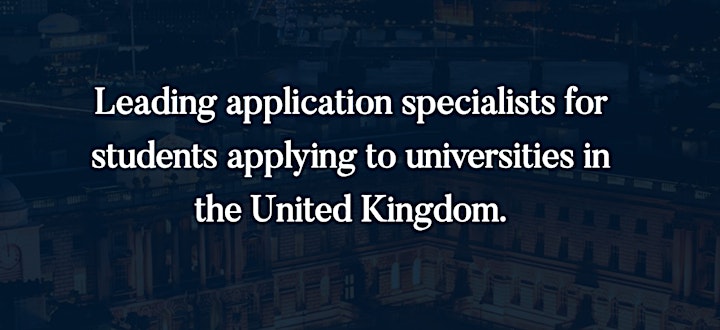 About Elite IB
At Elite IB Education, we have helped support over 4,000 IB students and families around the world through every stage of the International Baccalaureate, and draw from our near decade of experience and our own original research to provide the best advice and guidance to IB families. Further, as IB graduates turned IB educators ourselves, we are lucky enough to have experienced both sides of the programme, and are equipped to answer virtually any IB related question.
At each seminar we will also provide a selection of useful resources including our own IB Guide and our free entry requirements matrix, designed both for students and parents, and welcome any queries you may have about how best to provide support during your child's IB studies or about making a successful application to top UK universities.
Organiser of Applying to UK Universities with the IB Webinar: Asia Pacific
At the heart of Elite IB is the drive to support students of the International Baccalaureate and to ensure each student gets the most out of an extraordinary programme of study, and, since our beginnings in 2010, we are pleased to have become the foremost international team of educators in the IB.
We're proud of our individualised approach to supporting our students, and of taking care that each student's tuition is successful, whether for a single lesson or over the course of the Diploma Programme. Our approach centres on understanding the personal needs of every student, and only proposing to families tutors specifically equipped to support them, in order to take some of the stress of the IB off each student and their family. We keep in frequent with you and your tutor, continuing to monitor your progress to provide assurance your support meets our own exacting standards.