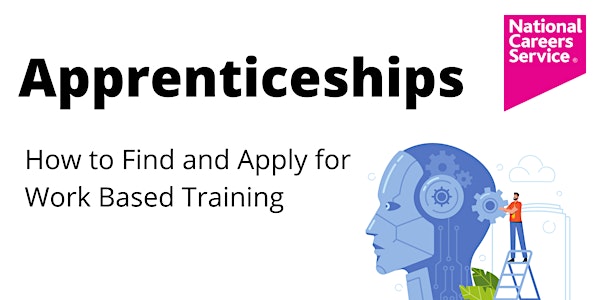 Apprenticeships - How to Find and Apply for Work Based Training
Join our webinar to explore apprenticeship opportunities in the West Midlands, how to find and apply for them.
About this event
Apprenticeships are available in a wide range of occupational sectors, from administration to youth support work. Available from Level 2 (GCSE equivalent) to degree and even post - graduate level, apprenticeships are open to all ages (school leavers to adults). Apprentices are employees and earn a salary, with a requirement that at least 20% of their working week is in training working towards industry/sector - recognized qualifications and standards. The webinar will cover:-
The occupational sectors in which apprenticeships are available
The levels of apprenticeships and the entry requirements
The pay levels on apprenticeships
How long apprenticeships last
What training is involved in apprenticeships and how they are assessed
Where to find apprenticeship vacancies
How to apply for apprenticeships
Our webinars are relaxed but purposeful, with plenty of opportunities to ask questions to a highly experienced careers adviser. Whether you are a young college leaver or an adult looking to retrain, this webinar will help you to gain a strong understanding of apprenticeships and how they work.
By giving us your personal information, you are consenting to be contacted by telephone or email by the National Careers Service to arrange an appointment with a careers adviser prior to the webinar.