April CAKE morning: Digital and Disability

Tuesday, April 26, 2016 from 10:00 AM to 12:30 PM (BST)
Event Details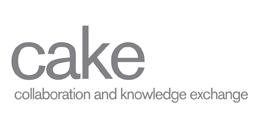 Tuesday 26th April 2016, 10.00am - 12.30pm
Digital and Disability
Innovative technologies (e.g. eye gaze tracking, speech recognition, mid-air gesturing, gesture armbands, etc.) are now much more affordable and accessible making them more readily available for a disabled audience. However, many disabled people are unaware of the opportunities around assistive digital tools and existing products available tend to have high abandon rates. This raises some important and timely questions around the design and development of digital applications for disabled users. In particular, how can designers/developers, disability organisations, and disabled users work collaboratively to create effective products and tools? What are the key interaction issues that need to be overcome when attempting to create useful assistive experiences? And finally, how can designing for disability force creative solutions that may appeal to wider and more mainstream audiences?
Dr Chris Creed
Dr Chris Creed is the Principal Investigator on the AHRC funded D2ART project that is investigating how affordable digital technologies (e.g. eye gaze tracking, mid-air gesturing, speech recognition, motion tracking, etc.) can support and transform the practice of disabled artists. Dr Creed was also the lead academic investigator on the AHRC CATH funded "LEAP" project that explored the accessibility of interactive experiences for wheelchair users in public spaces (i.e. cultural organisations such as museums, art galleries, libraries, etc.). He has led numerous other projects focused around digital accessibility such as wearable technology for deaf audiences, exploring the accessibility of interactive online cultural archives (for users with physical impairments), creating digital art via eye tracking, and interactive kiosk accessibility for blind and partially sighted users. Dr Creed leads the "Digital Culture", "Creative Practice: Digital Technologies", and "Digital Accessibility: Designing for Everyone" modules at UoB.
@drchriscreed
@d2artdigital
http://www.birmingham.ac.uk/facilities/digitalhumanitieshub/staff/creed-chris.aspx 
Paula Dower
Paula Dower is the Operations Director of DASH (Disability Arts in Shropshire).
Paula has worked at DASH for over 10 years starting as General Manager and is now Operations Director, her role incorporates financial management, fundraising, marketing, social media, and project management. In 2013 she redeveloped the DASH website, digitising DASH's archive of work from 1992 to the present, achieving target visits to the site with a year to spare.  
DASH works with disabled visual artists on many diverse projects. They offer county wide workshops for disabled and older people, mentoring for emerging disabled artists, and by commissioning professional disabled artists to create new work in partnership with mainstream galleries. In 2014 DASH began working in partnership with Dr. Chris Creed at the University of Birmingham to research the impact of digital tools on disabled artists practice. 
Her digital experience starts in 1996, during the beginning of photographic journalism's adoption of mass digitisation and electronic transmission of images. She has worked for: News Team International (Digital Library Assistant), Corbis Images (Sales Executive) and Camera Press (Sales and Communications Manager). After leaving London she worked for Vivid, 2000 – 2004 as Administration and Communications Manager. 
Web: www.dasharts.org   Twitter: @DASH_ARTS   
Facebook group: https://www.facebook.com/groups/102071596512318/  
Facebook page:  https://www.facebook.com/DASHDISABILITYARTS 
Mandy Fowler
Mandy Fowler is an experienced Independent Consultant and Curator.  She has worked with clients such as English Heritage, Canal and River Trust, Library of Birmingham, Arnolfini, mac Birmingham and National Museum Wales as well as with individual artists, recently including Clare Woods and John Akomfrah.  She is also a National Adviser for Arts Council of Wales.

Mandy has worked on an Independent basis with DASH since 2012. She has worked with the D2Art project considering the impact that digital tools can have on the artistic practice of disabled artists and the impact that a collaborative approach to research and practice can have on the cultural sector.  
 
Mandy also produces and curates her own projects.  She is currently producing an Arts Council funded national diversity project with acclaimed disabled artist Tanya Raabe-Webber exploring and fusing digital and traditional painting techniques in a live portraiture experience with high profile cultural personalities as sitters. This project is working in partnership with Dr. Chris Creed, University of Birmingham and a major national cultural institution.
 
Twitter @mandylfowler
Steph Tyrell SENSE

Stephanie Tyrrell is the new Arts and Wellbeing Development and Projects Manager for Sense. Stephanie has joined the charity at a crucial time with the development of their new community and arts centre, Touchbase. Stephanie will bringing her arts management and inclusive/sensory arts practice  to create a wealth of high quality artistic opportunities for sensory impaired  participants  and the wider community  in The Midlands.  Prior to her role at Sense Stephanie  has worked in the arts for over 9 years delivering and developing innovative sensory theatre projects for vulnerable children, young people and adults including those with behavioural issues, complex disabilities, sensory impairments and Autistic spectrum disorder. From 2012 – 2014 she researched and developed the best forms of sensory theatre practice/management while studying her MA , from the University of Brighton, in Inclusive Arts Practice, from which she was delighted to graduate with a distinction of 94%. The MA gave her the chance to develop her skills and ideas both practically and theoretically to the highest level. Stephanie is now focusing on researching and developing Sensory Arts Practice at Touchbase.
---
Given the wide and diverse range of academics, businesses, students and Heritage organisations working collaboratively at the Digital Humanities Hub, we host free monthly "cake" (Collaboration and Knowledge Exchange) mornings to showcase current developments, discuss funding opportunities and tackle current challenges. Plus - there will be cake!

You can access printable directions and a map by going to our University web page HERE .  

If you have any special requirements, please do not hesitate to get in touch at n.m.wood@bham.ac.uk or by phone on 0121 414 9154. 
---

The Digital Humanities Hub is supported by: 

Attendee List
Sort by:

Date

|

First Name

|

Last Name
When & Where

Digital Humanities Hub
Chowen and Garfield Weston Foundation Prototyping Hall, Ground Floor, ERI Building
University of Birmingham, Pritchatts Road, Edgbaston
B15 2TT United Kingdom
United Kingdom


Tuesday, April 26, 2016 from 10:00 AM to 12:30 PM (BST)
Add to my calendar
April CAKE morning: Digital and Disability