Description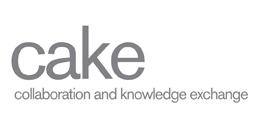 Tuesday 29th April
This months guest speakers are as follows
Caroline Beavon Ltd, Information Design: Helping Your Audience Understand

Caroline Beavon is a former broadcast journalist who now specialises in information design (infographics) and visualisations.

She works with a wide range of companies (including local authorities, SME's, charities, technology corporations, emergency services and publishers) to help them communicate their data efficiently through online and printed materials. She specialises in public-facing data and press/PR graphics.

Based in Birmingham, she also offers in-house training sessions to organisations looking to explore visual communication and information design.

Caroline will be talking about how visualisations and information graphics have been used to communicate data and reach audiences throughout history - and why.
Links: Website : http://www.carolinebeavon.com
Twitter: @carolinebeavon (link: https://twitter.com/carolinebeavon)
Katie Day is Artistic Director of The Other Way Works
In this role she initiates and directs new productions, and leads the strategic development of the Company. The Other Way Works creates and presents site-responsive performances for audiences as small as one-at-a-time that subtly challenge dominant ways of thinking and being. Their current and upcoming projects focus on the emerging frontier where theatre meets new technologies, allowing them to provide magical and bespoke experiences for their ever more sophisticated audiences.
Agent in a Box will eventually be an hour-long spy thriller, theatre game experience, to be played alone in an anonymous hotel bedroom.
Its is an exciting creative content offer for those boring evenings you spend in chain business hotels when travelling for work with only CNN for company. The experience is delivered in the form of a portable box (the size of a box of chocolates), which can be purchased for yourself or as a gift. Its an interactive story of espionage told through paper fragments, automated phone and text messages, provoking the player to accept the invitation of the anonymous hotel room to become someone new if only for one night.
The experience uses research and assets from our 2008 production Black Tonic, an adventure for 4 people through the lobby, bedrooms and corridors of a hotel, as a jumping off point.
Collaborators: Katie Day, Alyson Fielding & John Sear
We will be testing a very early prototype of the experience as part of the PILOT Sites event at the Birmingham Hippodrome on 1st May 2014 . Info here: http://www.birminghamhippodrome.com/whatson_focus.asp?showid=1836
Links: Website:www.theotherwayworks.co.uk
twitter: @otherwayworks
---
Given the wide and diverse range of academics, businesses, students and Heritage organisations working collaboratively on the DHD project, we will be hosting free monthly "cake" (Collaboration and Knowledge Exchange) mornings to showcase current developments, discuss funding opportunities and tackle current challenges. Plus - there will be cake!
You can access printable directions and a map by going to our University web page HERE .

If you have any special requirements, please do not hesitate to get in touch at v.rouse@bham.ac.uk or by phone on 0121 414 9154.
If you would like to present or show a demonstration please contact Vanessa Rouse, Project Administrator at v.rouse@bham.ac.uk or 0121 414 9154.
---
To view our project presentation click here or our newlsetter here
For details of the January 2013 cake morning please click here
For details of the February 2013 cake morning please click here
For details of the March 2013 cake morning please click here
For details of the April 2013 cake morning please click here
---
The Digital Heritage Demonstrator Project is supported by: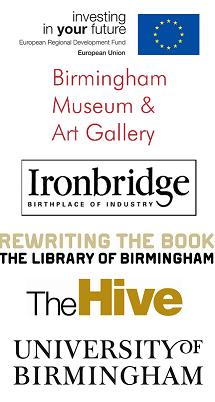 Organizer of April CAKE Morning