Description
The monthly Innovation Breakfast Talk (formerly NETPark Net breakfast) networking sessions are informal, informative, networking opportunities designed to help Science, Engineering and Technology companies network with each other. These are sometimes held at NETPark, and other times on the location of hosting companies. Why not come and share a coffee and breakfast pastries with us?
Atom: Redefining Banking
UK challenger bank, Atom Bank, is hosting our first Innovation Talk event. Recognised as one of the most innovative fintech start-ups globally in 2016, this Durham-based company will be sharing their journey in how they are reinventing the banking experience.
They will also give us an insight into their exciting innovations, including how they are using biometrics and artificial intelligence to give customers a truly personalised experienced.
Chief Innovation Officer, Edward Twiddy, will be speaking at the event.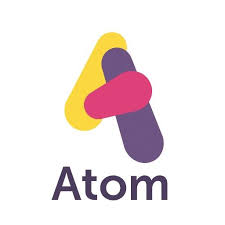 For more information, please contact either elaine.scott@durham.gov.uk (Mon-Wed) or jenny.kwok@durham.gov.uk (Wed-Fri)/ telephone 03000 261261.