Sales Have Ended
Ticket sales have ended
Thank you for your registration. The APS will be in touch with further details about 2 weeks before the event. If you have any questions please email events@apsgb.org
Sales Have Ended
Ticket sales have ended
Thank you for your registration. The APS will be in touch with further details about 2 weeks before the event. If you have any questions please email events@apsgb.org
Save time and cost to assess a molecule in discovery and its suitability for 'candidate selection- determine how developable it is.
About this event
This workshop proved enormously popular when run in April 2018 and due to demand is being rerun. In it you will learn, from a pharmaceutics and biopharmaceutics perspective, what is required to determine how 'developable' it is with associated risk, time and cost implications and what is needed to progress it through pre-clinical studies and into Phase 1 and 2a clinical studies to achieve Proof of Concept. The workshop will focus on the formulation and analytical aspects of early stage product development for small molecules for oral delivery in particular and put these activities into context with the other disciplines required to progress an asset.
Experienced Speakers form the Pharmaceutical Industry will present at the workshop and discuss your projects.
Dr John Wahlich- experience in product development in GlaxoSmithKline and other major pharmaceutical companies
Dr Eddie French- specialises in therapeutic product design and development; working with biotechs, SME pharma and medtech companies, and Pfizer
Dr Mei Wong- Senior Principal Scientist at Pfizer and co-authored a chapter in the book 'Oral Formulation Roadmap from Early Drug Discovery to Development' (2017).
Dr David Jones-expert Pharmaco-Toxicologist within the Licensing Division of the Medicines and Healthcare products Regulatory Agency (MHRA).
Dr David Elder-experience in impurities and their control, excipients, drug product development and analytical method development with Sterling, Syntex and GSK.
Dr David Berry- experience of pharmaceutical R&D at Astra Zeneca and as an academic within Durham University. Now works within the National Formulation Centre focusing on the processing of Complex Particles.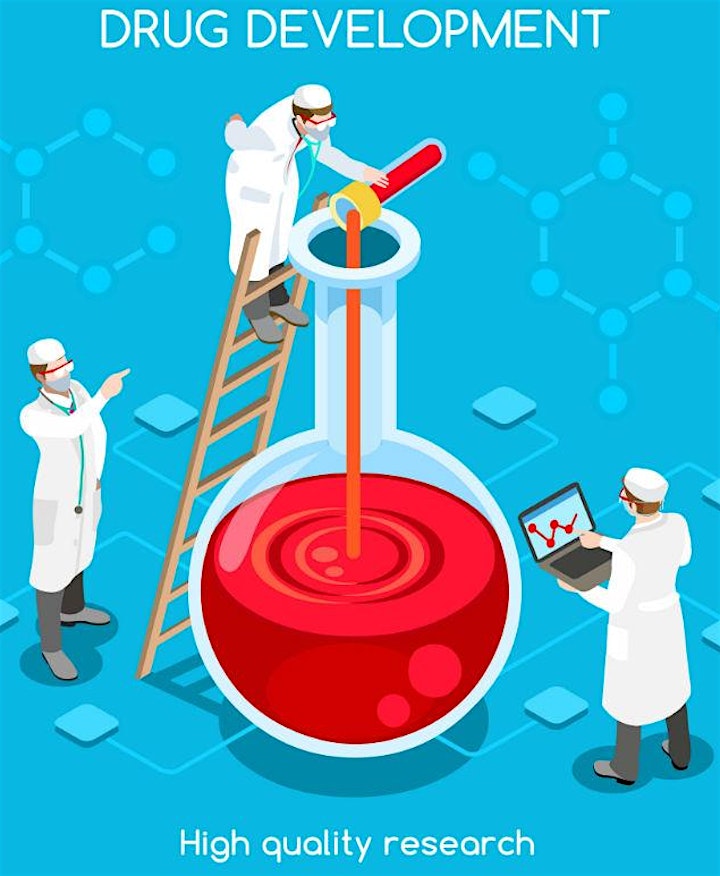 The workshop will be interactive with real life examples, lectures and the ability of attendees to raise issues with compounds they are working on. The following topics will be covered:
Target product profiles. What properties should a molecule have to be readily developable? (Including solubility, permeability, BCS / DCS classification, Lipinski's rule, DMPK profile)
In-vitro and predictive methodologies: benefits and limitations
Overview of preclinical study requirements. Pre-clinical formulations, achieving the desired exposure, species considerations, preparation and GLP
Assessment of the API in early development: physical properties, polymorphism, stability, impurities, specification setting
Preparing for early phase clinical studies: formulation options, excipients, stability, chemical and physical test methods, manufacture and GMP, regulatory requirements
Designing and delivering a Phase 1 clinical programme – considerations, requirements and objectives
Next steps: Minding the gap between early and late stage development, QbD, IVIVCs, tech transfer
Which CROs and CDMOs can help progress an asset?
Who should attend this workshop?This workshop is suitable for individuals who:
Are involved with start-up pharma and biotech companies who need to know what is required to progress their asset through to Proof-of-Concept
Work for pharma companies and wish to gain a broader understanding of the multi-disciplinary interplay in early drug development
Work in early development and want to understand how to design and implement science-driven, time-efficient programmes
Work for CROs or CDMOs and want to broaden their experience
Are academics or new graduates entering the Pharma industry who want to relate theory to practice
Are involved with the drug development process and wish to increase their knowledge of the pharmaceutical development aspects
Comments from 2018 workshop 'Would you recommend the workshop to a colleague?'
YES
Yes - great overview of taking an API through to a developed product and early clinical trials.
Yes absolutely - this workshop provided so many insights into the industry and the processes to ensure a more productive pathway to success.
Yes. The workshop presented lots of aspects of development which are difficult to be exposed to in one position/career.
Yes, for a new starter or inexperienced formulation scientist this is very valuable.
Yes. The content was extremely informative and the speakers were all excellent.