Event Information
Location
The Carlton Tower Jumeirah
1 Cadogan Place
London
SW1X 9PY
United Kingdom
The Arab Women of the Year Awards Ceremony is a prestigious and one-of-a- kind event held in London to empower women and young girls.
About this event
The Arab Women of the Year Awards Ceremony is a prestigious event held in celebration of the most outstanding female personalities of the year. Guests and award winners come from across the globe to the cultural centre of the United Kingdom to celebrate achievements in varied disciplines such as: activism, television, cinema, music, sports, science, and many others. There are no concrete categories of awards in order to celebrate women and their achievements regardless of their chosen field.
Date: 23rd March 2022
Time: 18:30
Dress Code: Black Tie
The Awards are held in very high esteem across the United Kingdom and Arab world, creating a high-level networking opportunity. The guest list includes royalty, diplomats, ministers, industry leaders and both Arab and British media outlets. While coming together to celebrating the women's achievements guests will build relationships with each other based on understanding, appreciation, and respect for each other's cultures.
The event will also launch the Unlock Her Future campaign. This initiative will challenge institutions, organisations, and individuals to confront the harsh obstacles that face young Arab girls, such as violence against women in the form of honour killing and child marriage. Through increased awareness and the networks created at the event, we can work together towards solutions and empower young girls through education and access to healthcare.
Inspiring speeches will be given by both award winners and high-profile guest speakers sharing their own insights, experiences, and promoting causes they are passionate about.
We look forward to recognising another group of outstanding women from around the world at the Arab Women of the Year Awards this year. Should you have any questions, please email us at info@londonarabia.com. You can also view highlights of past events at: www.londonarabia.com/events
ARAB, MENA, GCC, Saudi Arabia, Morocco, Libya, Egypt, Qatar, Bahrain, UAE, Jordan, Algeria, Iraq, Kuwait, Lebanon, Oman, Sudan, Tunisia, Yemen, Arab Women of the Year Awards, Arab League.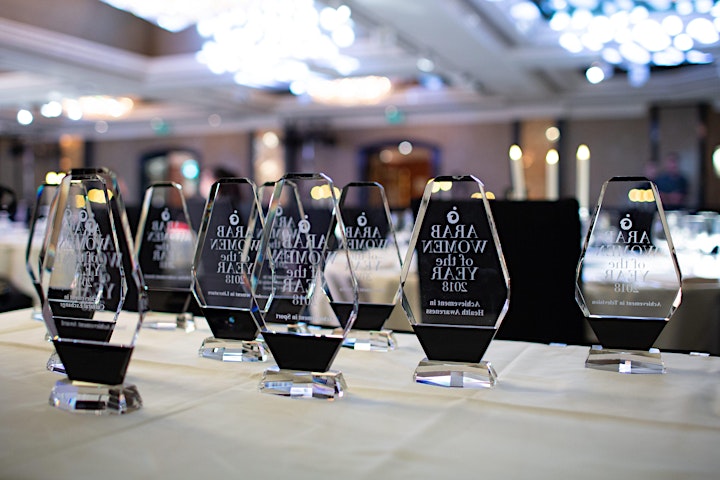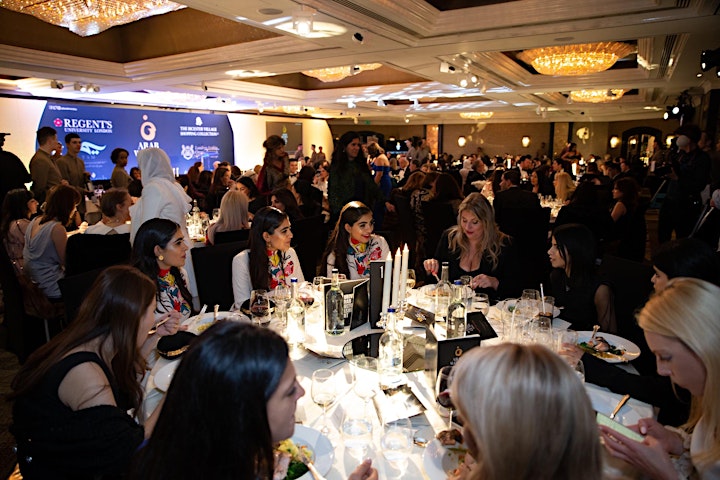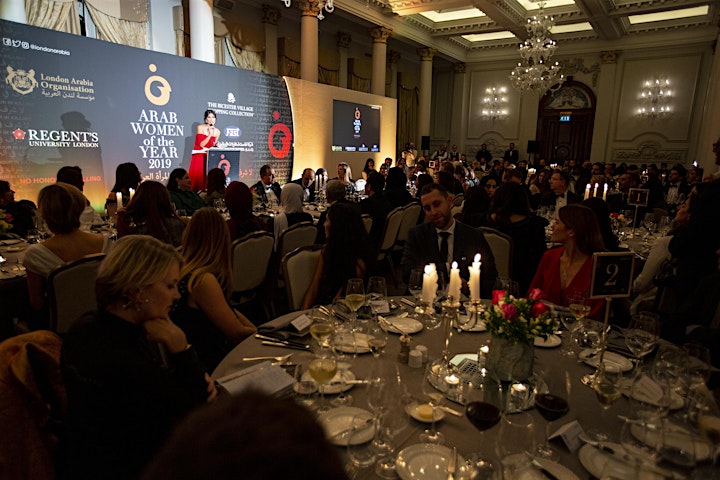 Date and time
Location
The Carlton Tower Jumeirah
1 Cadogan Place
London
SW1X 9PY
United Kingdom
Refund policy