Event Information
Location
The James Hutton Institute
Balruddery Farm
Fowlis
Dundee
DD2 5LL
United Kingdom
Description




Arable Scotland
A partnership of the James Hutton Institute, Scotland's Rural College and AHDB with support from The Farm Advisory Service, SEFARI and the Scottish Farmer. The event is sponsored by HL Hutchinson Ltd and the Scottish Society for Crop Research.
#arablescotland
Arable Scotland is a brand-new annual event for Scotland where the industry can view, share and explore the new innovations that will drive the future profitability and sustainability of Scottish arable production.
Free to attend, the event features a whistle-stop tour of a core set of field plots alongside a mix of indoor and outdoor exhibits, field-based demonstrations and trials. Visitors will also have plenty of opportunities to tour the Centre for Sustainable Cropping Platform and participate in our "Arable Conversations" sessions.
Come along to find out more about:
• Innovative Breeding
• Quality Crops for Defined Markets
• Innovative Crop Management
• Sustainable Farming Systems
• Precision Farming
• Technical updates and best practice
For more information check out the dedicated Arable Scotland event page.
Please Note: Use the map overview below to navigate to the event site.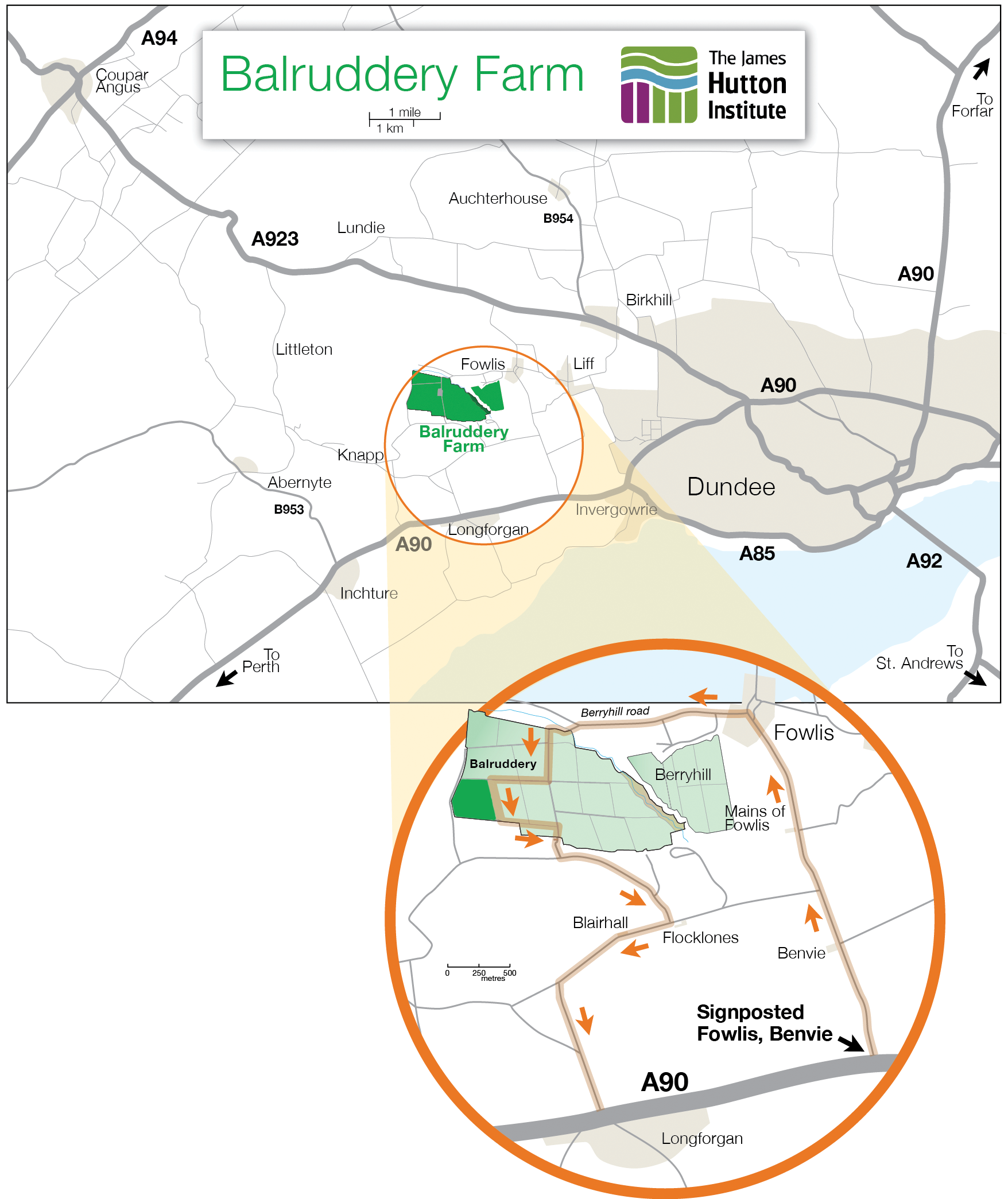 Date and Time
Location
The James Hutton Institute
Balruddery Farm
Fowlis
Dundee
DD2 5LL
United Kingdom