Arbitration as a Means of Effective Remedy for Human Rights Abuses at Sea
About this Event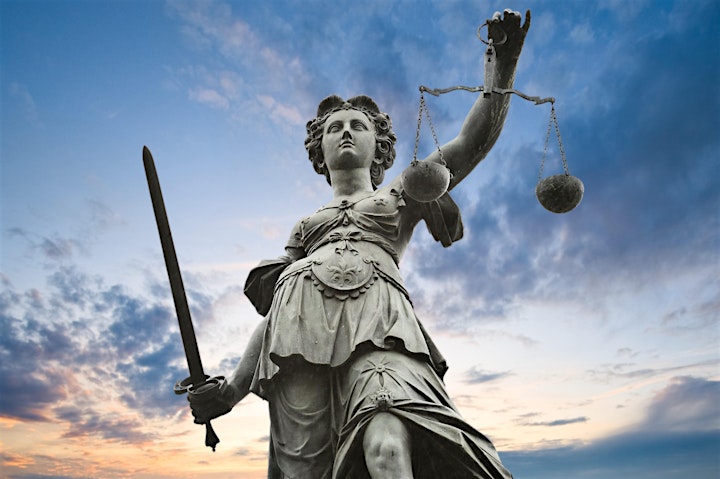 ARBITRATION AS A MEANS OF EFFECTIVE REMEDY FOR
HUMAN RIGHTS ABUSES AT SEA
9 July 2020 | 15:00 - 19:00 CET
Programme (all times are CET)
15:00 - 15:30 Welcome and Opening Remarks
David Hammond Esq., Barrister (Non-Practising), CEO, Human Rights at Sea
15:30 - 16:00 Introduction to the Human Rights at Sea Arbitration Project
Alex Marcopoulos, Counsel, Shearman & Sterling LLP, Paris
16:00 - 17:00 Panel 1: Exploring how arbitration could be used to address human rights issues
Moderated by Elise Edson, Senior Associate, Shearman & Sterling LLP, Paris
- Prof. Dr. Diane Desierto, Professor of Human Rights Law and Global Affairs, Keough School for Global Affairs, Notre Dame, Indiana
- Martin Doe, Senior Legal Counsel, Permanent Court of Arbitration, The Hague
- Prof. Dr. Anna Petrig, Chair of International Law and Public Law, University of Basel (Switzerland)
- Eric R. Dawicki, President and CEO, Dominica Maritime Administration (US)
17:15 - 18:30 Panel 2: Consent as the cornerstone of human rights at sea arbitration: key issues and possible solutions
Moderated by John Gaffney, Senior Counsel, Al Tamimi & Co., Abu Dhabi
- Prof. Emmanuel Gaillard, Global Head of Disputes, Shearman & Sterling LLP, Paris
- James Turner QC, Counsel, Quadrant Chambers, London
- Martin Crawford-Brunt, CEO, RightShip, London
- Robin Willing, Senior Sustainability Officer, NIBC Bank N.V., Amsterdam
18:30 - 19:00 Questions and Discussion
Background
UK charity Human Rights at Sea and global law firm Shearman & Sterling LLP have partnered on a project to facilitate the resolution of disputes concerning human rights at sea using international arbitration.
The project's chief aim is to provide those living, working and transiting at sea with an effective remedy for human rights abuses, while also combating impunity for the perpetrators of such abuses.
The project reached its first significant milestone on 24 March 2020, when Human Rights at Sea and Shearman & Sterling jointly issued a White Paper (available in both English & French ) setting out the broad parameters of the arbitration-based system being proposed and identifying the main benefits such a system is expected to generate, as well as potential challenges that its development and implementation might entail.
Objectives
The Webinar will hone in on certain key issues raised in the White Paper and subject them to focused discussion led by experts from various fields, including the legal, maritime and banking sectors. The principal goals are twofold:
 to facilitate the project's further development through results-oriented brainstorming on critical legal and practical challenges; and
 to further socialize the project, thereby fostering its acceptance as well as the involvement of necessary stakeholders.
In addition to having the potential to effect real change for human rights abuse victims, the Webinar will also contribute to the study and practice of international arbitration and human rights law, as leading experts will address topics of great academic and practical significance in both fields.
Topics for Discussion
 The concepts introduced in the White Paper and anticipated next steps in bringing them to fruition;
 The use of international arbitration to address human rights issues for those living, working and transiting at sea;
 The extent to which institutional arbitration could be beneficial in the human rights context;
 Lessons learned from the drafting of the Hague Rules on Business and Human Rights Arbitration;
 Consent as a necessary feature of human rights at sea arbitration;
 Ensuring participation of necessary stakeholders – practical challenges and how they might be addressed.
Contact
MAIN ENQUIRIES: admin@humanrightsatsea.org
David Hammond, Esq., CEO, Human Rights at Sea: david.hammond@humanrightsatsea.org
Yas Banifatemi, Partner, Shearman & Sterling LLP: ybanifatemi@shearman.com
Alex Marcopoulos, Counsel, Shearman & Sterling LLP: amarcopoulos@shearman.com
Websites
Human Rights at Sea: www.humanrightsatsea.orgShearman & Sterling LLP, International Arbitration:https://www.shearman.com/practices/international-arbitration Publications: https://www.humanrightsatsea.org/publications/