Description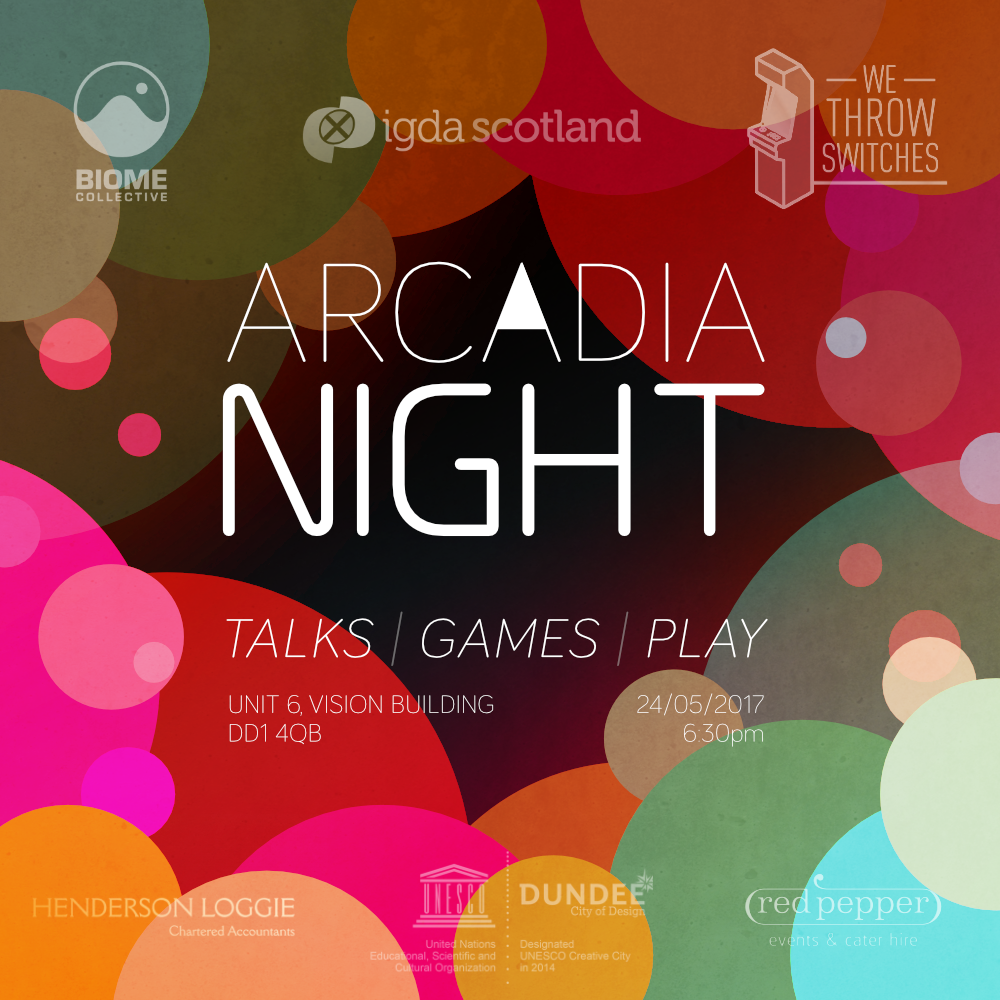 ARCADIA NIGHT a showcase of indie game design brought to you by Biome Collective in partnership with IGDA Scotland & We Throw Switches, and supported by Henderson Loggie.
Learn about the game making process from local game designers currently working on exciting new games!
From a game about a two-headed dog and a mindful VR experience to a multiplayer showdown and a experimental mecha/robot experience.
Do you play games, want to work with game makers or are you baffled by games? This event is for all! Come play games by Biome Collective and friends.
Food and refreshments will be provided :)
Speakers
Tom Demajo - Designer – Biome Collective
James Wood - Fun Wizard & Doug 'D-Dog' Flinders - Art Gang Boss - Bit Loom / Biome Collective
Natalie Clayton - Freelance Writer
Joanna Jakubowska - Senior UI Designer - Tag Games
Sarah Herzog - Programmer and Producer - Bounder Games
Rachel Simpson - Audio Designer - Outplay
Fruzsina Pittner - Post Graduate Researcher - Biome Collective
Colin Anderson - Commercial Director - Earthbound Games
Games
Garden - Biome Collective
Phogs - Bit Loom
Armoured Engines - Bounder Games
illal - Natalie Clayton
Big Crown Showdown - Hyper Luminal Games
Weaponized - Earthbound Games
Flintlock Boom - Pocket Sized Hands
Mech Prototype - Mike Enoch
Please note that there is no parking on site.
Organiser of ARCADIA NIGHT - Talks + Games + Play
Biome Collective is made up of independent game developers collaborating in a co-working space for people who want to create, collaborate and explore games, digital art and technology. Biome Collective supports diversity, independent thinking and alternative approaches in games, arts, culture and spaces. The Dundee-based collective is the first of its kind in Scotland and provides access to space and support for independent game developers and digital artists in the interactive digital sphere.