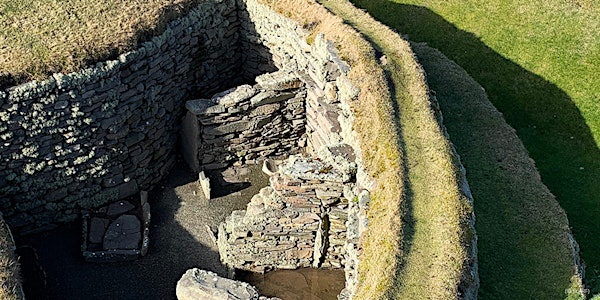 Archaeological Research in Progress Conference 2021 - Live Q&A
Tune in for cutting-edge research from Scottish archaeology and have your questions answered by the experts.
About this event
For this year's ARP conference, the Society of Antiquaries of Scotland and Archaeology Scotland are proud to present 14 recorded talks covering several different aspects of Scottish archaeology. From cutting-edge fieldwork in Shetland to community archaeology and volunteering in Dumfries & Galloway and more.
Each of the recorded talks will be available to watch on our YouTube channel in advance of this event (we will add the link to each talk below as they go live on our YouTube channel). You will then have the chance to ask questions of the speakers in two moderated panel sessions at this live Q&A event.
This online event will be held as a Zoom webinar. You will have the opportunity to type questions into the Q&A box, which the moderator will then forward to the speakers.
House Rules
We aim for our events to be safe and harassment-free and the Society has a zero-tolerance policy on harassment and bullying.​
The Society expects all attendees to act with respect to one-another during this event and anyone making comments which we believe to be inappropriate (e.g. offensive, misleading, spam) or abusive will be removed from the event immediately.
To report any abuse you think we missed, please contact the Director of the Society, ​Dr Simon Gilmour (director@socantscot.org)​
Organiser of Archaeological Research in Progress Conference 2021 - Live Q&A
Welcome to a Society that has been around for 240 years, actively supporting the study and enjoyment of Scotland's past.
We're a charitable membership organisation that promotes the understanding and enjoyment of Scotland's past. It does this by supporting and facilitating research, advocating the protection of cultural heritage, and ensuring that our knowledge of the past is shared as widely as possible.