Description
Cadaques...a hidden gem of a place, few have heard of let alone visited! No wonder it inspired Dali to make it his home and create so many of his masterpieces here.
Earlier this year I went to visit my dear friend Susie Heath here, she had made it her home too for 6 months, and I fell in love with the place as she had. You might have seen some of our Facebook pictures! We vowed we would find a time and a way to invite a small group of women back to enjoy it with us.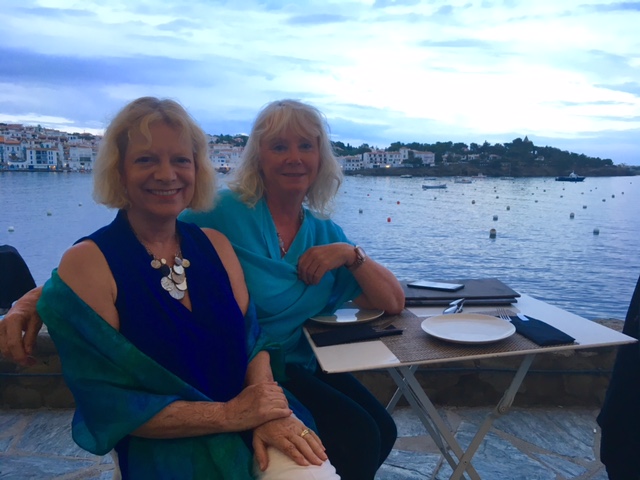 This Unique & Exquisite Events "Break From The Norm" is a perfect way to relax into this beautiful place, to take part in some of Susie's pioneering work with the archtypes, to dance to the rhythm of your heart and soul, to simply breathe and be
Life force energy is our doorway to our own creativity. It is no coincidence that Salvador Dali and Picasso, Man Ray and others came here to paint as it is here in this Jewel in the Mediterranean, where lay- lines meet, the quality of light is breathtaking, the air so pure and with every step a new vista unfolds. Words don't do it justice -this is a place to breathe in and to experience.
Dare to write a poem
Paint a picture
Draw a scene
Dance barefoot
Photograph a gem
Make a video
with no objective except the sheer wonder of creation.
Explore the tiny cobbled streets, eat in the restaurant where Dali met his cronies, pop in and out of artists' galleries, dip your toes in the sea or if you're feeling brave, swim out to the island.
Visit Dali's fabulous, and wacky, home and get a little bit under the skin of the creative genius as we explore.
Enjoy the landscape of the Cap de Creus - wild and wonderful, blow the cobwebs away and marvel at nature's creation.
If the weather is suitable we will also sail along the shore.
Away from the distractions and demands of 21st Century life we will take life at a slower pace and in workshop time, we will explore what really matters to you in various areas of your life:
* From your environment to intimate relationship
* From energy and vitality to deep restful sleep
* From finances and business to self-care, friendships and everything in between.
* See what really lights you up - what brings you to the core of who you are at your best and most fulfilled.
* Find moments of eternity in nature as we dance to the music of the wind and the sea.
* Learn how to envision your desired future and imprint it in the very cells of your body,
* Create new wonderful memories and learn to live life differently. That is where success lies!
Experience Susie's movement and embodiment work and discover parts of you that were lying dormant. Learn a hands-on technique for releasing old patterns of thought. It's about bringing your life back into alignment and to see what is, rather than what you think is.
You will have time for yourself - to walk along the shore line, explore this amazing ancient town with its cobbled streets and beautiful light at its most authentic; to connect with nature the raw, walk across the bay to Dali's house, drink coffee or Cava on the beach, catch a boat trip or a land train to explore the national park, relax overlooking the sea or snooze and leave the stresses and demands of technology behind.
You will enjoy all the traits of a Unique & Exquisite Events "Break From The Norm" - joy, delight and connection, guaranteed!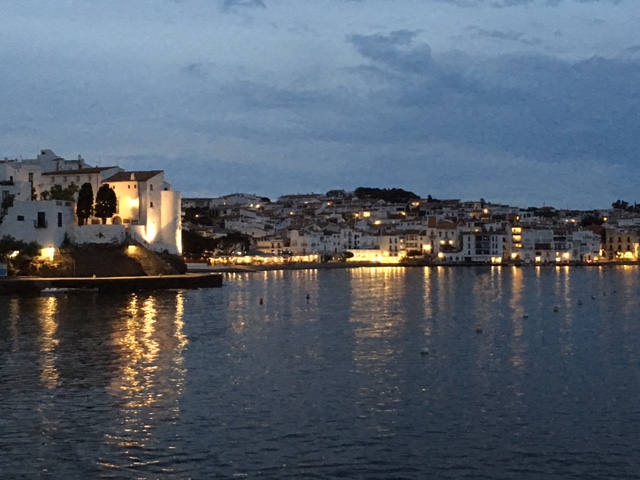 What is included?
Everything - from the moment you arrive in Spain, at Barcelona Airport, we have designed this so that you can relax from the moment you arrive till the moment you leave...no decisions, no "should I or shouldn't I", you can leave your purse at home with everything taken care of, even drinks with meals! (but there are some nice little shops you might like to explore!)
Chauffeur driven transportation from Barcelona Airport to your accommodation in Cadaques
Accommodation in a delightful apartment in the centre of Cadaques for 4 nights
Your own room, no single occupancy supplements (don't you just hate those!)
All meals from the evening you arrive - Thursday 5th - till the morning you leave - Monday 9th October
Drinks with meals and refreshments during the day
Visits to Dali's home and to wild Cap de Creus
Sailing if the weather permits
Visiting the cafe where the Surrealism movement started and Dali & his cronies spent time together
Workshop time
Flexibility, no compulsion to "do" anything if you don't feel like it, this is your time
One to one coaching time with Susie or Karen if requested
A surprise memento!
Small intimate group of women also ready for a Break From The Norm, ready for a little adventure, great company and some relaxation
The All Inclusive price is just £1997 and you can secure your place today with a £199 deposit, the balance being due by 15th September 2017. Book early for the best rooms!
Flights to Barcelona are plentiful from the UK and elsewhere, just book early for the best deals! Arrive at the airport in time to meet your driver at 3pm local time which will ensure everyone is in Cadaques ready for our first evening together - having dinner and meeting our companions.