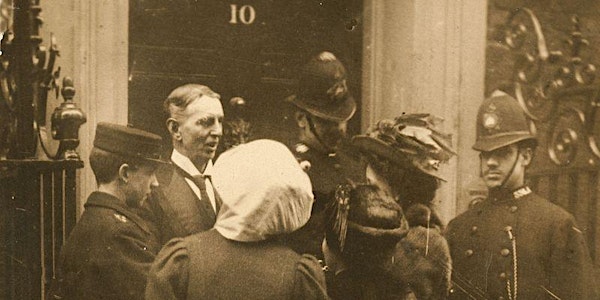 Architecture Acts: A Climate Performance in Three Parts
Location
University of Westminster
35 Marylebone Road
London
NW1 5LS
United Kingdom
Architecture Acts asks participants to think beyond carbon calculations as architecture's response to climate change
About this event
Architecture Acts is part conversation, part action, part tea party, part performance and is hosted by the Architecture Climate Action Task Force at the School of Architecture + Cities, University of Westminster. It asks participants to think beyond carbon calculations as architecture's response to climate change. It is predicated on the understanding that architecture acts always on and with the environment and that acts of protest, as ways of giving voice, can be affirmative and inclusive.
Act 1: The Conversation will be initiated by Sarah Ichioka, co-author (with Michael Pawlyn) of Flourish: Design Paradigms for our Planetary Emergency (2021) and Elisa Iturbe, editor of Log 47, Overcoming Carbon Form (2019), present online, followed by responses from Jeremy Till (University of the Arts, London) and Peg Rawes (Bartlett School of Architecture, UCL), present in person. The conversation will be facilitated by Lindsay Bremner (University of Westminster).
Act 2: A Tea Party. In 1909, architecture student, suffragette and University of Westminster alumna Elspeth McClelland was posted to the Prime Minister in an action designed to allow women's voices to be heard. She was later given a tea service by Queen Alexandra in recognition of her services to women. The tea party will coincide with the official naming of the terrace at the rear of the university's Marylebone building in Elspeth's honour. The proposal for an installation to commemorate Elspeth's determination to be given and to give voice, by visual artist Clare Twomey (University of Westminster), will be unveiled.
Act 3: Postcards to our Planet. Inspired by Elspeth's action, we will make postcards to send to elements of and places in our planet, as acts of solidarity with it, aiming to give voice to its concerns. Postcards and pens supplied. Those who wish will be asked to perform readings of their postcards.
Participants are free to attend all or part of the event. Recommended reading / listening includes Flourish, Sarah Ichioka and Michael Pawlyn, Triarchy Press, 2021, particularly the introduction; podcasts at https://www.flourish-book.com/flourishsystemschange-podcast; and "Architecture and the Death of Carbon Modernity", introductory essay for Log 47, Overcoming Carbon Form, 2019, edited by Elisa Iturbe (extract available at https://www.archdaily.com/930495/architecture-and-the-death-of-carbon-modernity).
This event is organised by ArCCAT, the School of Architecture + Cities Climate Action task Force at the University of Westminster.
The event will be followed by a separate event (which is not part of the London Festival of Architecture) - the launch of the Hydro Green Wall at Westminster, in Partnership with Square Mile, which all attendees are welcome to join