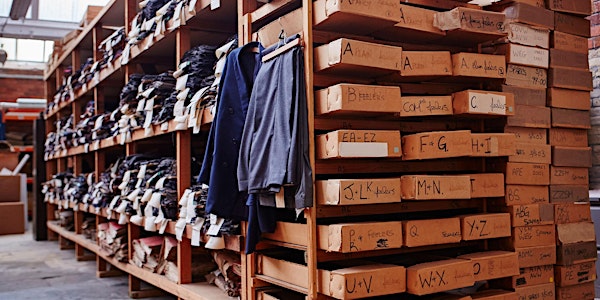 Book your slot for a Saturday Guided Visit to the Sunny Bank Mills Archive!
About this event
Discover the unique history of a textile mill and its community. Sunny Bank Mills Archive safeguards the history of the Mill for its local community and future generations through textiles, objects and stories. Containing over 60,000 lengths of cloth, 8000 fabric designs, 5000 dye cards, guard books and artefacts associated with nearly 200 years of cloth production it is a source of inspiration to history lovers, artists and anyone fascinated by heritage and textiles.
The tour comprises a bespoke, guided, interactive tour, which lasts for approximately an hour. Our friendly Archive Tour Guides are knowledgeable and passionate about the Mill, its history and the artefacts within the Archive itself, as well as the people who worked here.
Join us for a guided walkthrough and discover the secrets of the Archive.
The formal bit:
Please book your visit to the Archive in advance.
6 places per hour. If you are in a group please book enough tickets for number of people in your group.
Please do not touch the objects on display.
Please respect the collection and others in the Archive.
The Archive is a non-profit organisation and relies on ticket sales and donations to help in the ongoing care of the collection. Tickets are £5 per person with all ticket sales invested back into the Archive to help with safeguarding this unique collection and textile heritage of the mill for future generations.Email archive@sunnybankmills.co.uk with any queries.
In addition, we offer longer research periods. These take place on Mondays and are booked via our website. Monday Archive Bookings here.