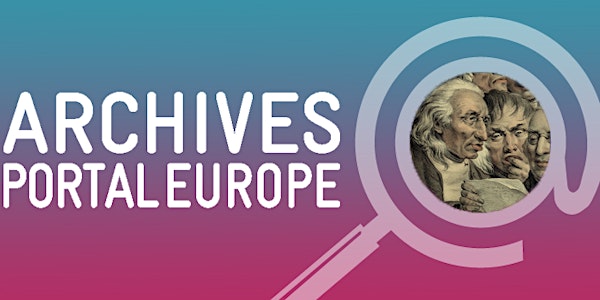 Archives Portal Europe reloaded -the future of online archival repositories
You are invited to the presentation of the new website for Archives Portal Europe, the online repository of the European archival heritage
About this event
The event will take place in English and French
L'événement se déroulera en Anglais et en Français - texte en français ci-dessous
Archives Portal Europe, the online repository of the European archival heritage, is changing skin with a new online space!
Far from being a simple change in graphic design, the new platform will allow for new crowdsourcing opportunities and unique networking between archival institutions & archives users, at an unprecedented global scale.
Please join us for the Portal's presentation online, on Friday 20th May, live from the National Archives of France in Pierrefitte (Paris), at 3pm CEST - we will present the portal and its network, and show the new exciting features available.
Registration is free, but donations are welcome to support the work of SUCHO (Saving Ukrainian Cultural Heritage Online) and of the Global Heritage Fund, to support Ukrainian cultural and archival heritage
Upon registration, you will receive the online link to connect to the virtual room.
Le Portail européen des archives, portail d'accès fédéré au patrimoine archivistique européen, fait peau neuve !
Loin d'être une simple refonte graphique, cette nouvelle plateforme proposera de nouveaux outils collaboratifs et un espace de partage et communication entre les services d'archives et les utilisateurs, à une échelle inédite.
Vous êtes invité à assister au lancement de ce nouveau portail en direct des Archives nationales (Pierrefitte-sur-Seine) le vendredi 20 mai à 15h. Nous présenterons le portail et son réseau, ainsi que de superbes fonctionnalités nouvelles.
L'inscription est gratuite, mais des dons peuvent être faits à SUCHO (Saving Ukrainian Cultural Heritage Online) ou Global Heritage Fund, pour aider à la sauvegarde du patrimoine archivistique et culturel ukrainien.
Après inscription, vous recevrez un lien pour vous connecter à la visioconférence.