Location
Telefonica Digital
20 Air St
London
United Kingdom
Description
About Arduino GSM Playground
The Arduino GSM Playground comes to Telefonica Digital on the evening of April 29th. We will have talks explaining what the board can do, demos of existing projects and the chance to get hands on with the shield.
If your new to the GSM shield you can find out more over on the BlueVia blog.
Who is running this thing:
The Arduino GSM Playground is brought to you by The Lab by O2 and BlueVia. It is kindly hosted by Telefonica Digital.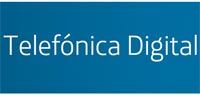 I can't come or I have a question!!
Please email events@o2labs.co.uk and we will do our best to answer your questions!

Are there any rules about my ticket?
Just a few rules are attached to your ticket, but nothing scary!

Your Booking: The information we collect for diet etc are to help us cater to your requirements however we make no guarantees that these requests will be honoured.

Data Protection: The information collected here is processed by Telefonica UK for the purpose of running the event. Telefonica UK may share this information with various 3rd parties to allow us to organise the event. For example tell the caterers about any specific dietary requirements.
Right to Refuse Entry: We the organisers retain the right to refuse you entry for any reason.