#ArduinoDay2016: Robots, DIY instruments, show & tell, workshops for all
Description
We're back to celebrate Arduino Day and all types of digital making. Join us for an open day with workshops, talks and amazing demos around DIY electronics. We're partnering up with our friends at Machines Room who have a fantastic maker space in east London.
Programme:
Open day from 2 to 5pm:
> Workshops (wearable and sewable circuit, Arduino 101, robotics for kids...)
> Plenty of interactive projects demos to play with (robots, DIY instruments...)
> "Hardware Jam" - bring your projects & get support (beginners welcome)
Who is it for?
Families, hobbyists, artists, designers and anyone interested in having fun with digital making.

What do I need to bring?

Nothing! Come and discover the projects and activities. But if you have your own projects bring them with you to showcase them or for support, it doesn't have to be arduino-based. If you want to take part in the coding workshops please bring a laptop with you.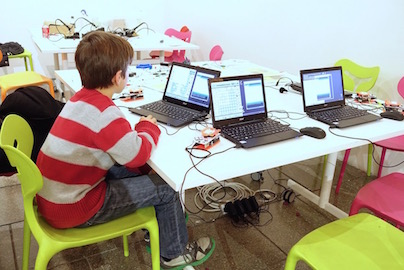 Workshops for all (children must be accompanied by an adult)

> Arduino 101 by James Cadman & Robert Johnson (drop-in)
> Wearable and sewable circuit workshop by Lily Madar at 2 and 3.30pm (sold out)
> Learn electronics using Littlebits by Fabrizio D'Amico & Carlos Izsak (drop-in)
> Robots for kids: Build and play with mbot Robot! at 2.30pm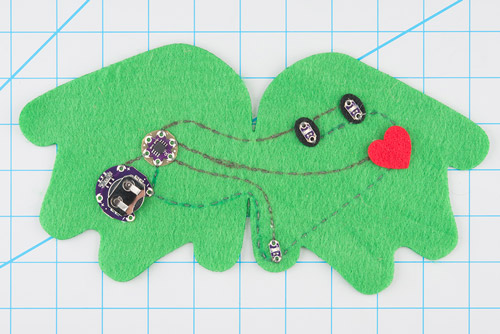 Make your own flashing wearable badge, using conductive thread and felt. Come discover the potential of sewable circuits and unleash your creativity. This workshop (run at cost) include your own wearable board. Children over 12 welcome with adult supervision. Workshop run by creative technologist Lily Madar. Also check our 3 free workhops on: Arduino for beginners, Build your own mrobot kit, and Learn electronics with LittleBits.


Exhibitors

> Curio: capacitative touch matrix instrument by Tim Yates
> Voice-controlled bubble-farting unicorn by CyberCitizens
> DIY instruments by Vulpestruments
> Arduino Flight Controllers (tricopter & quadcopter) by Martin Lindupp
> Stop the train game by Neil McGrath
> Hacked sound toys by Stamou Instruments
> Robots and Lasers with Josh Elijah
> Let's Make Robots by Francisco Dominguez Roman
> "Fizzy Good" connected water pump
> Ohbot: Arduino-based humanoid robot head to learn programming
> More to be confirmed!

If you're interested in showcasing your project please get in touch. Robots (and people) welcome!
How to get there
Machines Room is an east London maker space open to the public and businesses to come and fabricate their ideas.
Address: Machines Room 45 Vyner St, London E2 9DQ E2 9DQ
Directions: Machines Room is located towards the end of Vyner Street in a warehouse building on the left hand side coming from Cambridge Heath.​​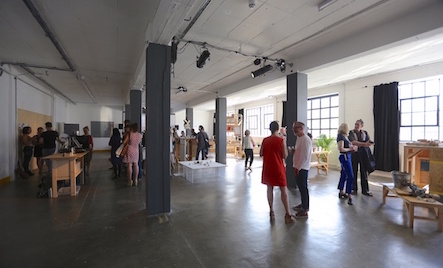 Closest parking:
Road parking can be found on a number of roads near Vyner Street, Please check the permit signs before parking.
Tube Station - Bethnal Green (Central Line)
Rail Station - Cambridge Heath Road (Trains from Liverpool Street, Enfield, Chestnut).
Bus - 26 (N26), 388, 106, 55, 106, 254 (N253), D6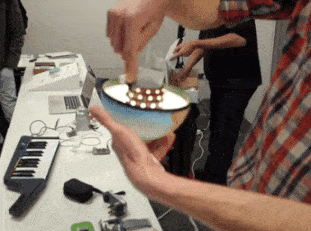 We have more events planned, if you would like to be notified about future events please join our newsletter.