Description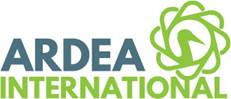 You are invited to an information and networking session in Brighton to mark Anti-Slavery Day 2017.
#WMASDAY17


Guest Speakers
Greg Valerio, MBE
Greg Valerio, MBE has spent a lifetime campaigning for fairtrade gold. He has been at the forefront of tackling human rights injustices in the jewellery value chain for over 20 years.
In 2004 his former company CRED launched the first ethical jewellery website selling 'green' wedding rings. Seven years later, he became The Observer Ethical Awards Global Campaigner 2011 for his work in advocating for Fairtrade gold. He was voted by The Retail Jeweller as one of the top 100 innovators. In 2016 he was awarded a MBE for services to Fairtrade Jewellery and the rights of artisanal miners.
Respected for his creativity and reviled for his compassion, Greg believes the dreamscape of jewellery cannot be built on the desolation of the destitute and the ecological integrity of the planet. In 2010 with US ethical jeweller Marc Choyt, he co-founded FJA whose aim is to make ethically sourced jewellery the only moral choice for consumer and supplier. FJA enables jewellers and jewellery businesses to commit to transparency and traceability in the jewellery supply chain from source to product. It also acts as a voice to marginalised communities who are effected by injustices around mining as a whole.
Sussex Police
John Willett is Head of Partnerships for the Sussex Police & Crime Commissioner (PCC) Mrs Katy Bourne. Combatting Modern Slavery is a key priority in the PCCs Police & Crime Plan and over recent months John has been leading this work, which he will talk about at this event. In June this year, a regional event took place pulling together staff from the four PCC areas of Sussex, Surrey, Hampshire and Thames Valley to understand the level of threat, harm and risk in the south east region. A multi- agency Pan-Sussex Modern Slavery Network is now up and running to help coordinate activities.
PC Christoper Varrall and PC Mark Charlton and will introduce the new 'Discovery' project in East Sussex which provided a multi-agency approach to tackling modern slavery and human trafficking in Sussex.
Colleen Theron
Tri qualified lawyer and Founder of Ardea International, a niche sustainability, business and human rights consultancy with expertise in modern slavery. Colleen was involved with the Home Office discussions developing the transparency in supply chain provisions in the Modern Slavery Act. She works with business and organisations to address their compliance needs and develop a best practice approach to tackling modern slavery in supply chains. She lectures on the subject and her passion is to see transformed communities, working collaboratively with business and the third sector.
David Capperauld
David has a wealth of knowledge of end-to-end sourcing and supply processes, built over a career that began at British Aerospace nearly 30 years ago. CIPS-qualified, he's worked with organisations in numerous sectors, helping them treat ethical sourcing as a core business issue that delivers real bottom-line value. As a co-founder of SP Sourcing, he firmly believes that there needn't be a choice between profit and doing what's right in establishing fair and proper conditions within the global supply market. He will explain how he has created shareholder value through double digit profit and revenue increase, built on achieving a transparent and sustainable supply chain focused on strong human rights values.


Who is it for?
This event is aimed at business, the public sector, civil society and interested individuals in Sussex. It will be of particular interest to those organisations that commission and contract products or services as part of their supply chains. The event will aim to raise awareness of the Modern Slavery Act disclosure requirements; provide insights on how organisations are tackling transparency in supply chains and discuss identification of risk and monitoring measures to prevent slavery in supply chains.
For more information, email hello@muonevents.com
Further training
If you would like your team to have training on avoiding modern slavery, sign up to our workshop in Chichester in February 2018 here.