Description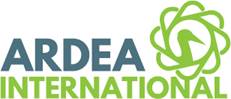 Following on from our successful event in Brighton, we were asked to build an anti slavery hub in Brighton. You are invited to an information and networking session in Brighton to continue the debate and to raise awareness for businesses and the community about modern slavery.
Ardea International has also launched a report on the impact of the Modern Slavey Act on the reporting practices of the UK Jewellery Sector: http://www.ardeainternational.com/guides/all-that-glitters-is-not-gold/. We will provide a short update on the report at the event.
Book now, spaces are limited and tickets will be offered on a first come first serve basis.
Guest Speakers
Jane Blacklock, FatFace
Jane Blacklock is the Responsible Sourcing Manager at FatFace, a retail brand with over 200 stores in the UK and the US. She has been working in corporate responsibility for over 11 years, looking at responsible purchasing, marketing, governance and sustainable raw materials. Before joining FatFace last year, she held in-house roles at SABMiller and Mothercare, after starting her career as a consultant at the respected UK firm Impactt Limited.
Jane is responsible for the Modern Slavery due diligence and reporting for FatFace, through the global implementation of robust ethical requirements in FatFace's supply chain. This includes increasing the use of sustainable raw materials, delivering an ethical assessment programme at factories and supporting suppliers to improve conditions for workers through direct engagement and partnerships with local experts.
Lorna Bramwell, Single Resource
Lorna Bramwell is the Quality and Compliance Manager for The Staffing Group incorporating Single Resource, a labour recruitment business based across the UK who currently employ over 19000 employees. With the provision of labour being a key risk area for potential exploitation, Single Resource work alongside their clients to prevent and protect against labour exploitation within their supply chain.
Lorna's responsibilities include the procurement of second tier relationships in terms of compliance, auditing, ensuring transparency and due diligence, the investigation of any potential cases of labour exploitation along with collaboratively working with the GLAA and a number of modern slavery action groups to assess risks and identify good practice across the industry. She also provides training on the prevention and identification of modern slavery through the use of 'Stronger Together' who Single Resource became a business partner in 2015 and supports awareness raising events to support the industry in its challenge to eradicate modern slavery.
Lysbeth Ford, Gangmasters & Labour Abuse Authority (GLAA)
Lysbeth Ford is a retired police officer, having served in two police forces. All her service has been as a detective within Major and Serious and Organised Crime and Murder Squads.
She is presently the Partnership Development Manager for the Gangmaster & Labour Abuse Authority having joined the organisation 8 years ago as an investigator. She is currently writing and delivering training on behalf of the GLAA and Derby University 'Investigating Modern Slavery course.'
Lys facilitates the training at the ILO (International Labour Organisation) in Turin, on Forced labour and human trafficking each year
Emily Foal, Ardea International
Emily is currently a third year student at the University of York, and has interned for Ardea International for the last year and a half. Her key role has been researching compliance within the jewellery sector with regards to modern slavery legislation. The report was published in December 2017, entitled "All That Glitters is Not Gold: Shining a Light on Supply Chain Disclosure in the Jewellery Sector", It investigates eight key jewellers in the UK, including The Signet Group, Tiffany & Co, and what policies they have in place to de-risk their supply chains. Emily is going to provide a short summary of the findings in the report.
A copy of the report can be downloaded in advance of the meeting at http://www.ardeainternational.com/guides/all-that-glitters-is-not-gold/
Colleen Theron, Ardea International
Tri qualified lawyer and Founder of Ardea International, a niche sustainability, business and human rights consultancy with expertise in modern slavery. Colleen was involved with the Home Office discussions developing the transparency in supply chain provisions in the Modern Slavery Act. She works with business and organisations to address their compliance needs and develop a best practice approach to tackling modern slavery in supply chains. She lectures on the subject and her passion is to see transformed communities, working collaboratively with business and the third sector.
There will be time after the event for networking, with refreshments and nibbles.
Book now, spaces are limited and tickets will be offered on a first come first serve basis.
For more information, email hello@ardeainternational.com.