Description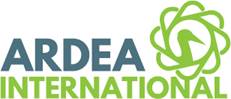 Following on from our successful event in Brighton we were asked to build an anti slavery hub in Brighton. You are invited to an information and networking session in Brighton to continue the debate and to raise awareness for businesses and the community about modern slavery.
Ardea International has also launched a report on the impact of the Modern Slavey Act on the reporting practices of the UK Jewellery Sector:http://www.ardeainternational.com/guides/all-that-glitters-is-not-gold/ .
We will provide a short update on the report at the event.
Guest Speakers
Coming soon
There will be time after the event for networking, with refreshments and nibbles.
For more information, email hello@muonevents.com