Are you Digitally Safe Whilst Working from Home? (Cyber Security)
Event Information
Location
Online webinar, Via Zoom
A link will be sent to join
Description
Covid-19 is testing us, the world, economy and the way we conduct business. Businesses around the world are going into unpredictable times in the coming months. It has been a big challenge for many organisations to adapt to flexible working and having their staff working from home securely.
Criminals are exploiting vulnerabilities in home networks and remote working applications. As cybersecurity professionals, it's our job to make sure our communities are safe in the digital space and assist people surviving in these uncertain times.

Team Meta Defence Labs are delighted to offer you this webinar to cover cybersecurity and privacy essentials.

Workshop Outline:
This online Workshop will cover the following areas:

Defence in Depth
Secure configuration of your home networks and connected devices
Most secure settings for your devices and software
Protect yourself from viruses and other malware
Preventing Ransomware
Keep your devices and software up to date
Using Zoom and preventing attacks.
Personal Data and privacy compliance management.
Most effective security solutions

By the end of this workshop you will leave with better understanding on the key essentials that need to be considered to avoid:
Phishing attacks
Malware
Ransomware
Password guessing
Network attacks
GDPR compliance breaches

Who should attend?
You should attend if you are SME who may need to consider how you are securely working from home.


---
Workshop Presenter: Chani
Chani is the managing director of Meta Defence Ltd. She is C-level advisor, vCISO, ISO27001 and IASME auditor, Cyber Essentials assessor and specialist in helping organisations to implement and manage information security and data protection programs. Has been an information technology professional for over 17 years.
Meta Defence Labs is an award-winning boutique end to end information security, data protection and Secure IT infrastructure Service provider based at Level39 Canary Wharf, London. The team is experienced in working with a range of clients, from large multinational organisations to small charities around the UK and worldwide.
Authorised certification body for the UK government accredited Cyber Essentials and IASME Cyber Security & GDPR compliance frameworks that helps to stop 80% of the cyber-attacks while maintaining GDPR compliance.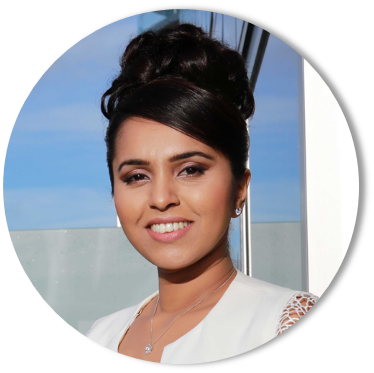 Follow Chani Simms on LinkedIn
---
FAQs
Can I attend this event if I am not a Building Legacies Member?
Yes, if you are an SME registered business and have a London trading address, complete the registration form and once we have received your order, we will contact you to finalise the registration process.
How many people from my team can attend the event?
2 maximum
Do you record your events?
'Yes we do, as part of our marketing strategy, we regularly record and take photos during our events to use on our website, email newsletters, social media and other promotional materials. We reserve the rights to upload to our website and share with others.
Is there a cancellation charge?
No, however as we cover the full cost of running the event, we would appreciate 24 hours' notice or that you cancel your ticket 24 hours before the event, which will allow another business on our waiting list to take the space or for us to reduce our costs.
Date and time
Location
Online webinar, Via Zoom
A link will be sent to join
Organiser of Are you Digitally Safe Whilst Working from Home? (Cyber Security)
Building Legacies is a fully funded enterprise growth and procurement support programme which provides tailored solutions for London-based SMMEs seeking competitive business advantage.
The programme, a partnership of private and public sector organisations, is a flagship local business growth and procurement support project of the East London Business Place (ELBP) and Newham College of Further Education's Centre for Innovation & Partnerships (CIPs).
Part-funded by the European Regional Development Fund (ERDF), the purpose of this initiative is to deliver a sustained support programme tackling gaps in SMEs' growth, innovation, contract-readiness and knowledge of procurement and supply-chain requirements.