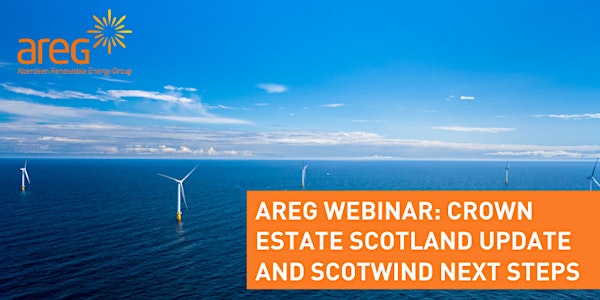 AREG webinar: Crown Estate Scotland update and ScotWind next steps
AREG is pleased to announce it will be hosting a webinar with Crown Estate Scotland on Tuesday, May 17, 1pm - 2pm.
About this event
Presented by Gillian Morrison, development manager for supply chain in the Offshore Wind Team at Crown Estate Scotland, this webinar will provide an insight into the organisation, detailing its remit and activity across property, land and marine.
The audience will also be able to find out more about the next steps for ScotWind, the process currently being followed by successful bidders and an update on expectations for supply chain.
You are invited to submit questions during the webinar.
David Rodger, CEO of AREG will chair the webinar and will facilitate the Q&A session.