Description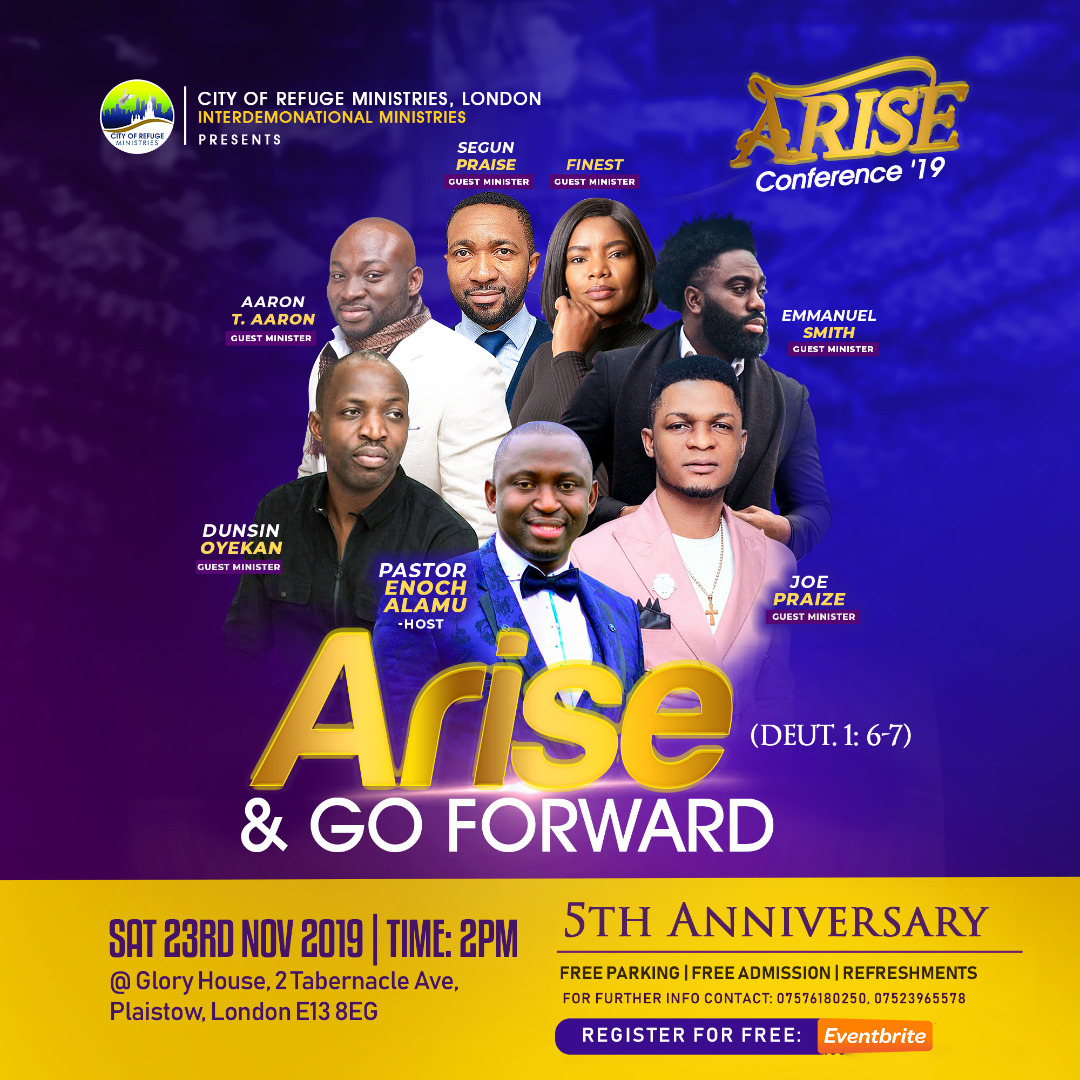 Join Us and also celebrate with us for the 5th Anniversary of our annual ARISE CONFERENCE!!! This year we shall "ARISE & GO FORWARD INTO 2020!!"
One encounter with Jesus is all that is needed to turn a man's life around completely. This year is a landmark year and your life will surely be changed! You will surely never leave the same way you came!!!
This year we are privileged to have these anointed Psalmists;
GUEST MINISTER JOE PRAIZE
MINISTER DUNSIN OYEKAN
MINISTER EMMANUEL SMITH
MINISTER AARON T AARON,
MINISTER OLUWASEGUN PRAISE
FINEST BEKITA (Spoken Word/Poet)
It promises to be an experience of a lifetime. Saturday 23rd November 2019, 2PM-8PM UK...!